Sometimes it feels like there's only room for four choices when it comes to web browsers on Windows: Firefox, Google Chrome, Microsoft Edge, and Internet Explorer. You'll find some people running Opera, too, but for the most part it's all about the big four.
Despite the seemingly small world of web browsers, there's an entire alternative universe out there. All of them are fighting for your attention with unique features and specializations around new interface concepts, privacy, music, social media, and more.
If you're looking to shake up your web-surfing experience, consider these 10 great browsers not named Firefox, Chrome, or Internet Explorer.
TABLE OF CONTENTS
Opera Neon
Vivaldi
Maxthon
Torch
Epic Privacy Browser
SHOW MORE 
Opera Neon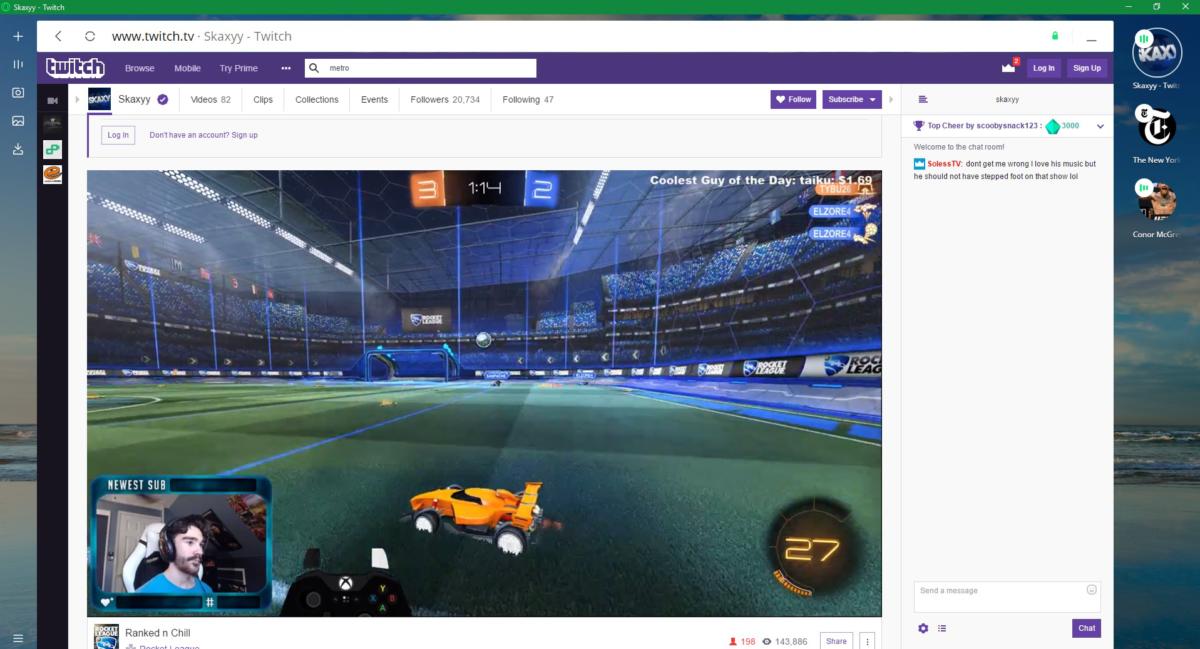 Underpinnings: Blink rendering engine
Focus: Re-imagining the browser
Opera Neon debuted in early 2017 as an experiment in interface design and new browser features. Opera describes it as a proving ground "similar to the way concept cars predict the future of automobiles." In fact, Opera released a new version of its mainstream browser in May that included some inspiration from Neon.
When you first open up Neon it's clear this browser is not your typical tabs-at-the-top affair. In fact, you don't even open new tabs in Neon the way you do in other browsers. To open a website you just start typing the URL or click on one of the "link bubbles."
Opera Neon, just like the official Opera, uses Chrome's Blink rendering engine.
Vivaldi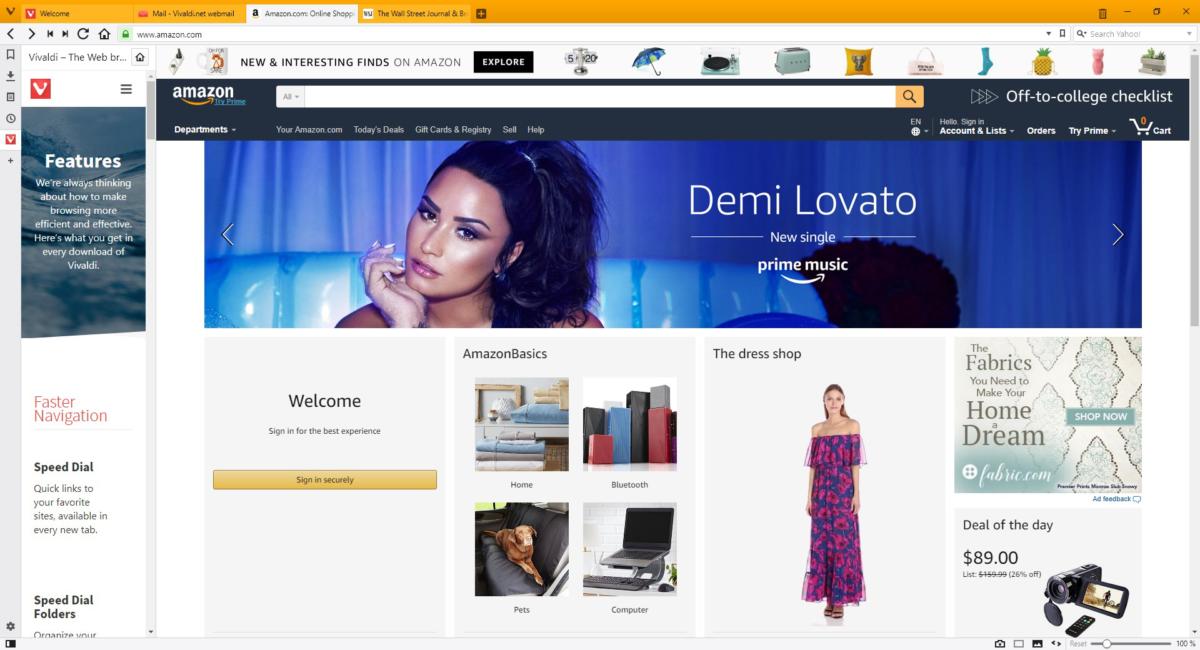 Underpinnings: Chromium
Focus: Power users
Vivaldi is a Chromium-based browser that targets hardcore power users. From the moment you install it, the browser helps you customize its look to suit your needs including color choices, tab position, and start page image. It's a very simple browser at the moment that takes cues from current and former Opera features (Opera's former CEO is leading the Vivaldi effort).
Vivaldi has a speed-dial feature for quick access to favorite sites, a built-in note-taking app, and a side panel for viewing a secondary webpage. Vivaldi also has some features that any power user will appreciate, such as mouse gestures and keyboard shortcuts, saved tab sessions, tab stacks, user interface scaling, and adaptive interface colors.
There were early dreams of a built-in mail client for Vivaldi, like several browsers of old, including Opera. So far, however, Vivaldi has only managed to provide its own brand of webmail.
As Vivaldi is built on Chromium, it is compatible with extensions from the Chrome Web Store.
Maxthon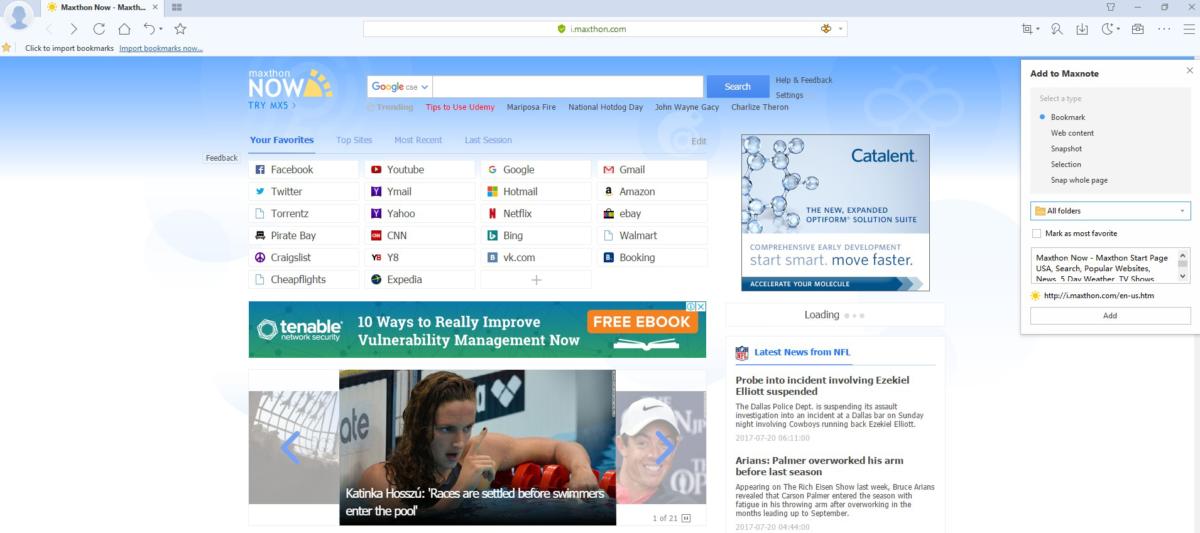 Underpinnings: Trident and WebKit
Focus: Multi-device browsing and social
The biggest feature for Maxthon is its cloud-based account, called Passport, which syncs browsing data across your devices. That's a common feature among the major players, but not as common in the world of alternative browsers. Passport also has a feature called Cloud Push that lets you share content with your friends via email or text message.
Maxthon comes with a built-in RSS reader, notepad, password manager, a virtual email mailbox service called UUMail, and AdBlock Plus. There's also a "reader mode" to read articles more easily without all the distractions of a typical website.
Maxthon isn't a single-engine browser, instead relying on both Trident (Internet Explorer) and WebKit (Safari). Maxthon uses WebKit by default, but will switch to Trident on the fly for older webpages that are friendlier towards Internet Explorer.
Torch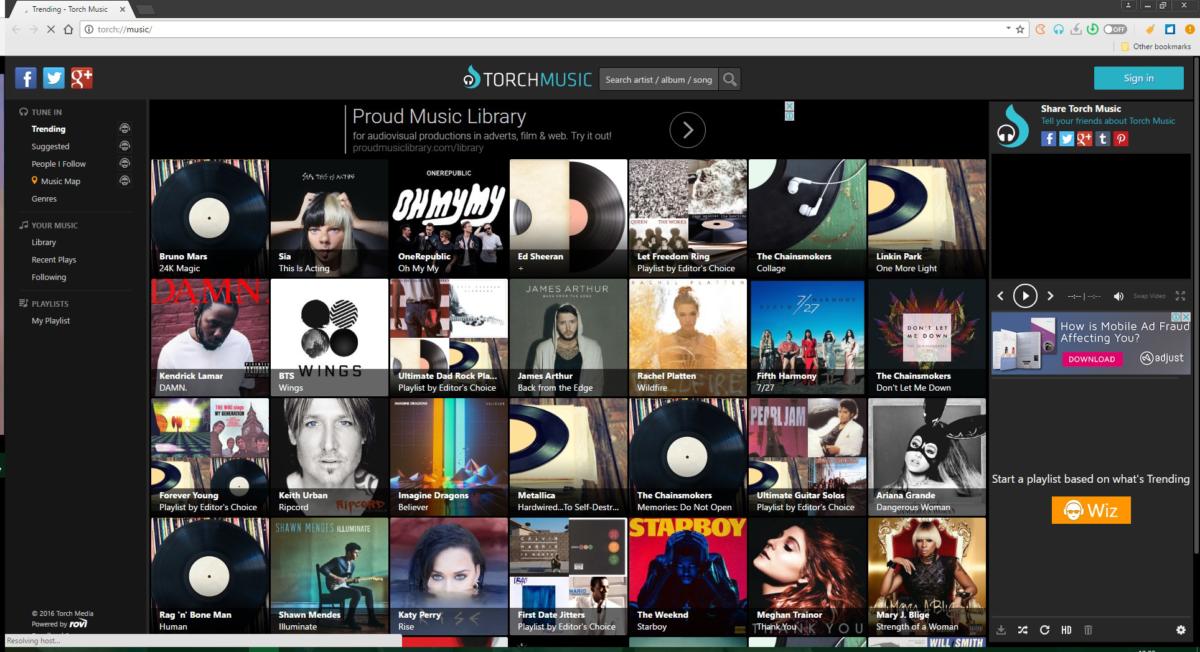 Underpinnings: Chromium
Focus: Media
Torch is a browser for media junkies with features for music and games. There's a built-in YouTube-based streaming service called Torch Music. Torch Games gives you one-click access to a selection of web-based games. Torch also has some handy drag-and-drop sharing features: Drag web content to the left and you get a sidebar for sharing content on social networks, or drag content to the right to search for it.
Torch is also a media-pirate's dream, with a built-in tool for downloading audio and video from sites like YouTube and Vimeo, as well as a built-in torrent client for…well, you know.
Epic Privacy Browser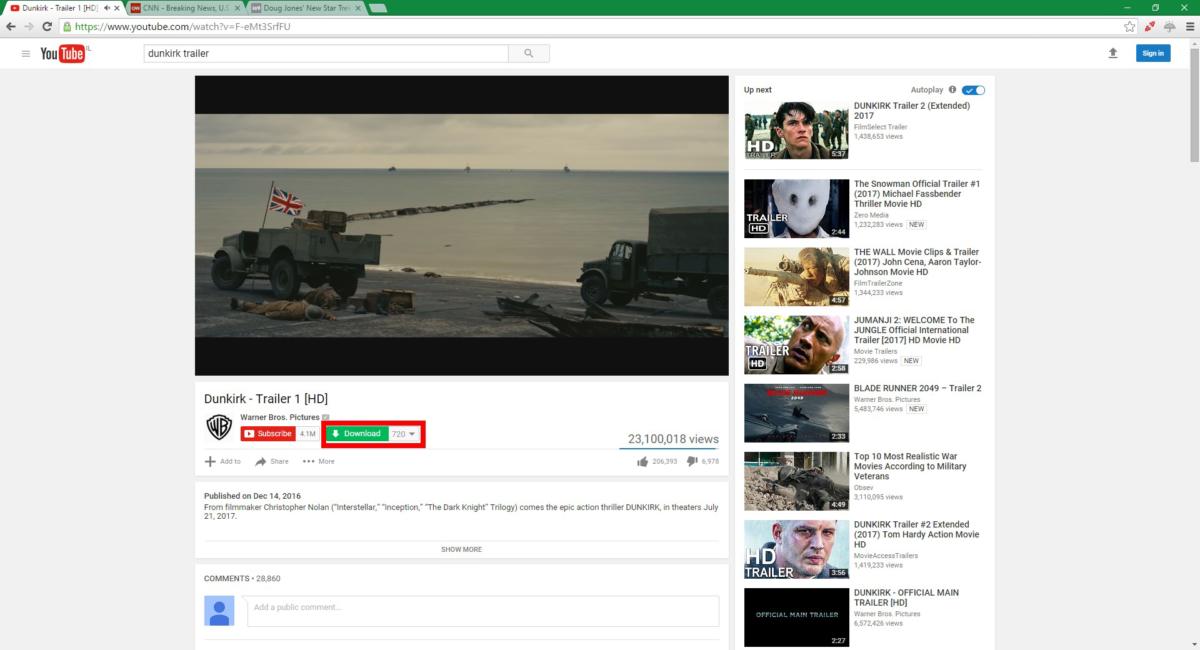 [Source"cnbc"]