Nintendo's bright, brisk take on the fighting game has a range of outlandish characters engaging in lighthearted fisticuffs with customisable robotic arms. The Switch motion controllers make it a ridiculous physical workout.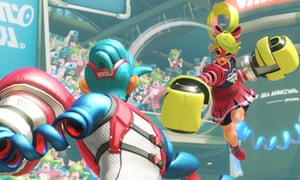 What we said: Arms is unique, colourful, and accessible, with enough complexity to tempt a competitive scene but not so much to make anyone feel alienated.
Read the full review
Everything
(PlayStation 4, Microsoft Windows, Linux, Mac OS; Double Fine)
Game designer David OReilly produced one of the most unusual video game releases of the decade with this exploration of time, space and being, all set to a soundtrack of quotes from philosopher Alan Watts.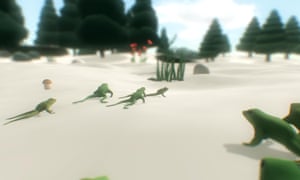 What we said: Everything takes the strange comfort of the procedurally generated personal to a universal scale, and it is good. It's really good. Everything is a game that knows what its core strengths are, and it does not shy away from them: everything persists, and everything is connected.
Read the full review
Gravity Rush 2
(PlayStation 4; Sony)
The acclaimed gravity manipulating sci-fi title is back with an unexpected yet welcome sequel, following lead character Kat as she swoops and falls through a stylised neon city.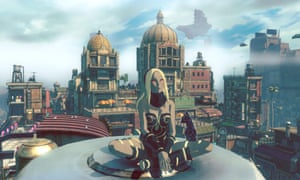 What we said: Gravity Rush 2 recreates the sense of reckless abandon that came when riding a bike as a child, the feeling of limitless potential combined with the intoxicating thrill of knowing that the tarmac could come up to meet you at any moment.
Read the full review
Hitman: the Complete First Season
(Microsoft Windows, PlayStation 4, and Xbox One; Square Enix)
The bald assassin returns in Io Interactive's brilliantly designed open-world action game, in which disguise, planning and ingenuity are as important as picking the right weapon.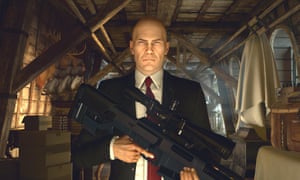 What we said: The beauty of the game is, you can play for many hours, but then see a friend try a mission and they'll do something totally different … The game unfolds like a puzzle box and, just when you think it has finished unfolding, it reveals something new.
Read the full review
Horizon: Zero Dawn
(PlayStation 4; Sony)
Killzone developer Guerrilla Games surprised many with this gorgeous adventure following a young warrior investigating her origins on an apocalyptic Earth, dominated by hulking robot dinosaurs.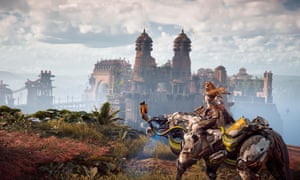 What we said: Horizon: Zero Dawn is an ambitious technological showpiece for Sony's new PlayStation Pro platform and a visual benchmark for this console generation … An immensely playable – and likeable – romp with a core combat mechanic worth the price of purchase alone.
Read the full review
Injustice 2
(PlayStation 4, Xbox One, Android, iOS; Warner Bros)
The superhero fighting game series swoops back, with an impressive cast of DC denizens including Batman, SuperGirl and Green Lantern, as well as a full-bodied campaign mode and some incredibly pyrotechnic battles.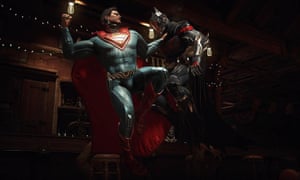 What we said: A lavish and complete package that satisfies both casual fans and fighting fanatics alike.
[Source"cnbc"]