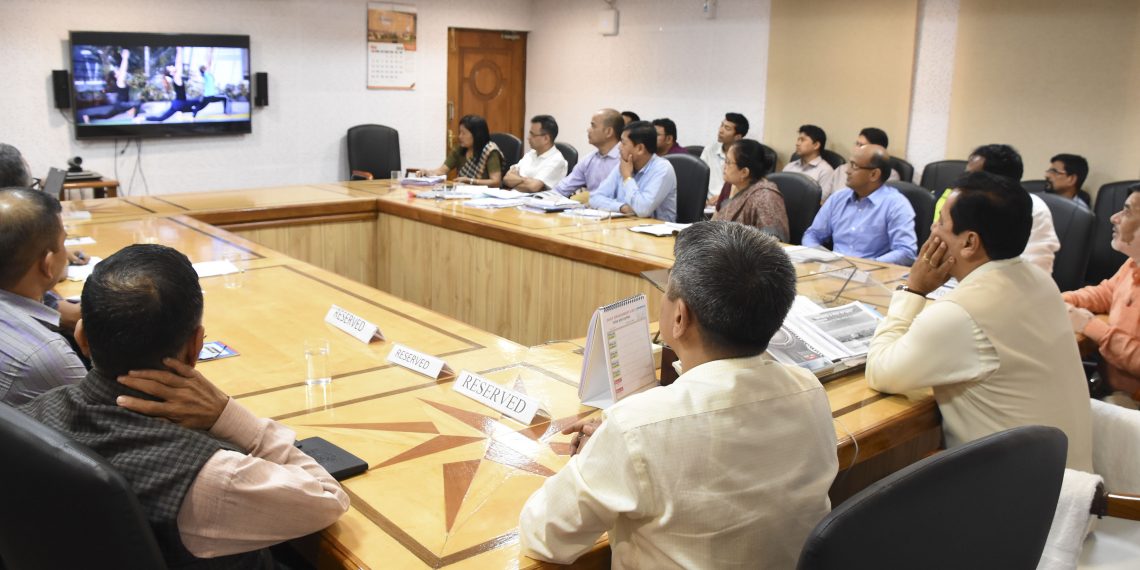 Assam chief minister Sarbananda Sonowal on Thursday directed the Sports Department to catalyze professionalism in sports through value addition with a view to inspire and groom the promising sports-persons in the State.
While reviewing the annual calendar of activities of the department in a meeting held at the conference hall of his office at Janata Bhawan, chief minister Sonowal said that there is a huge pool of talented sports-persons in the State and they need a favourable environment to grow further.
He said that in order to generate such an environment, sports department should focus on roping in the expertise and support of private enterprises.
Stating this, the chief minister added that private enterprises and experts would not only bring in investment but also inspire the young players to take up sports professionally.
Chief minister Sonowal further stressed on inter-departmental coordination among sports, finance and PWD for effective and expeditious implementation of the proposed sports infrastructures.
He moreover, asked the department to prepare a road map so that timely completion of the projects could be ensured.
During the review, officials of the Sports Department informed the chief minister that soon sports Olympiad would be organized to scout young talents in the field of sports in the state.
Similarly, sports events like India-ASEAN Football Tournament is also under active consideration to promote people to people contact and taking the Act East Policy forward.
While giving an overview of the calendar of events, the officials highlighted steps taken for operationalizing Bhogeswar Baruah Sports School, setting up of Sri Sri Aniruddhadev Sports University at Chabua in Dibrugarh district, Block Level Football Tournament etc.
["source=nenow"]