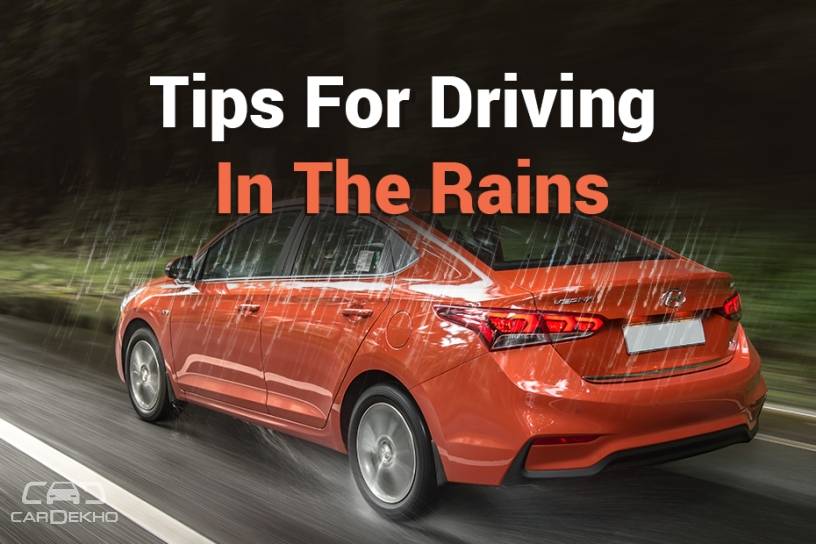 Before we give you 8 invaluable tips for driving in the rain, here are a few mandatory checks that your car should pass before you both enjoy a shower.
1. Wipers: Ensure your car's wipers are in good shape and clean the windshield properly. If not, you should replace them. Getting a genuine pair from the aftermarket will usually cost around Rs 500 depending on your car model. If your car has a rear wiper as well, check it and replace, if required. Also, check the windshield washers' spray water properly. If those are clogged, try poking a needle to clean any dirt deposit. Top up windshield washer liquid.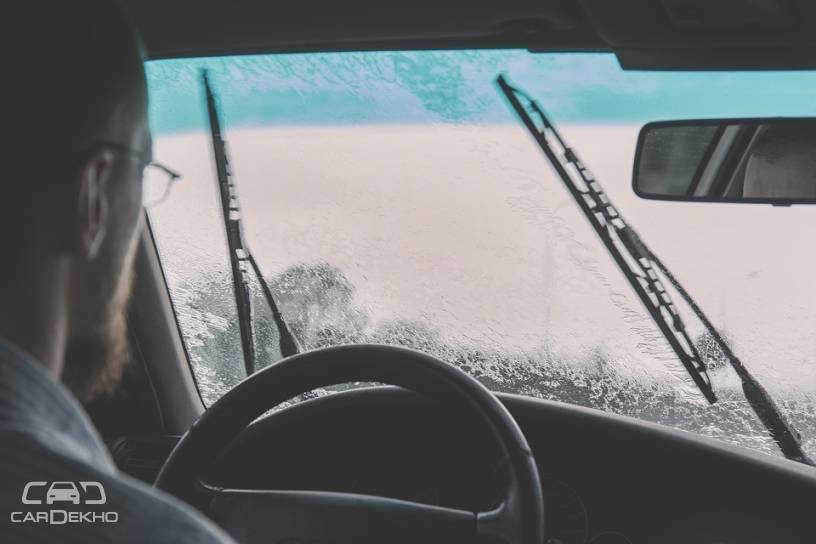 2. AC: Get the air-con serviced before summers to ensure that it's running smooth during the monsoon since you'll have your windows rolled up when it rains. The air-con also helps in defogging windows while maintaining temperature inside the cabin.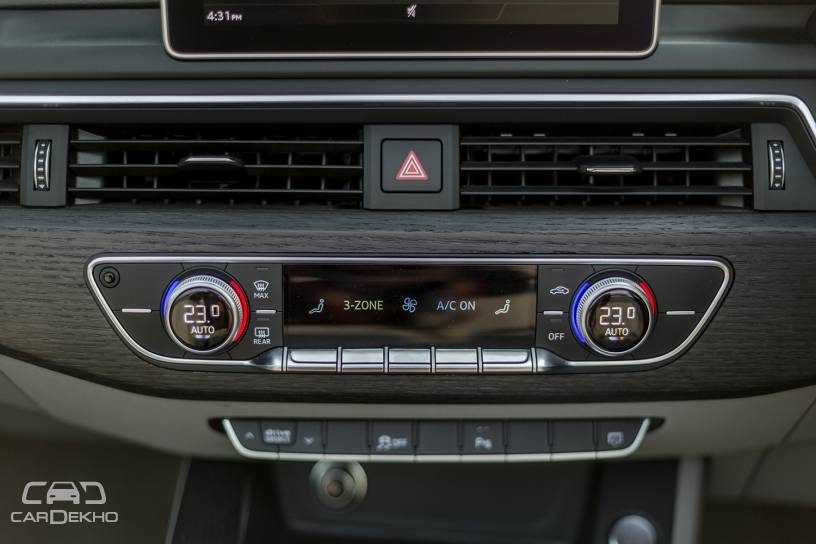 Also read: 20 Features That Should Be Standard In Every Car
3. Tyres: Ensure you have enough tread in your tyres to maintain a good grip on the road, especially if you're planning a long journey. Equally important is to maintain the manufacturer-recommended air pressures that you can find in your car's owner's manual. Use a Rs 10 coin to check tyre tread. If you can see the outer golden ring of the coin when inserted in the tread, you know it's time to change tyres.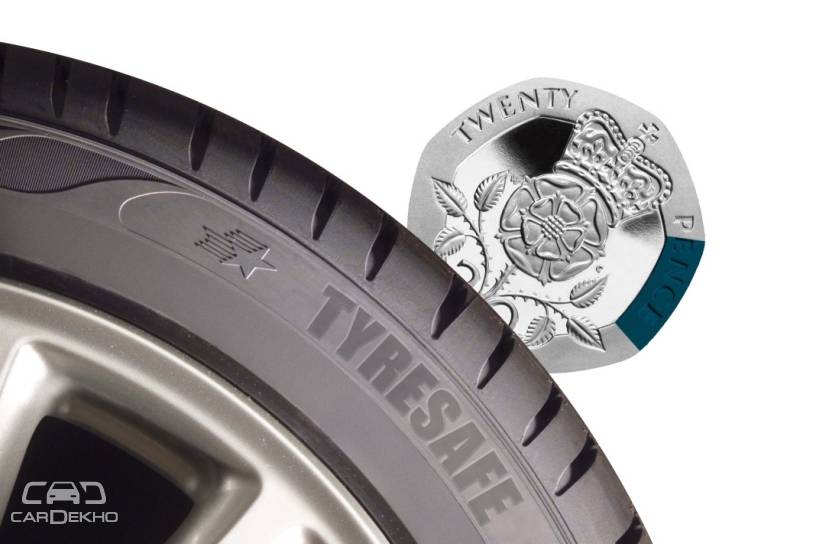 4. Lights: Headlight, brake lights, fog lights, DRLs — all these should be working. Rains reduce visibility and you don't want oncoming traffic or a trailing vehicle to lose sight of your car, right?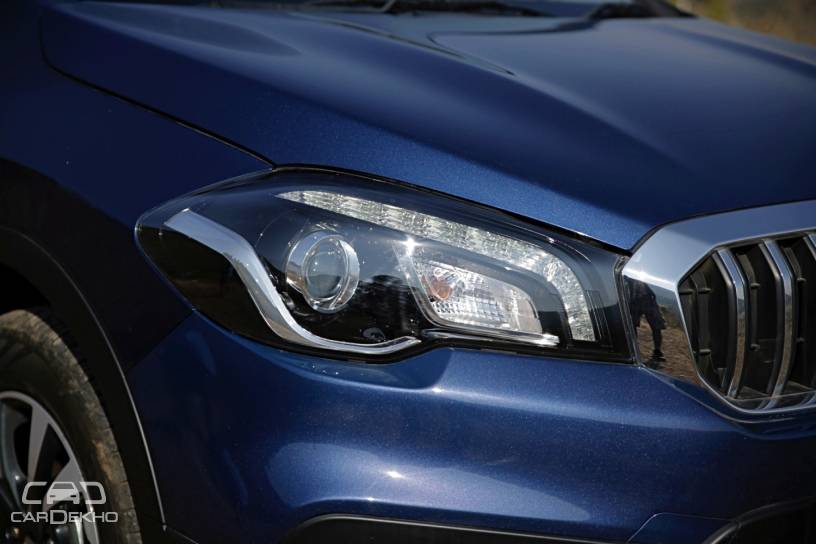 Interesting read: Top 6 Features Not To Miss Out On When Buying Your First Car
And now, here are some tips to drive safely in the rain:
1. Clear your sight: Clean your front and rear windscreen before heading out. Also, turn on the AC and allow it to suck fresh air from outside instead of recirculating cabin air. That will ensure your windscreen doesn't fog up.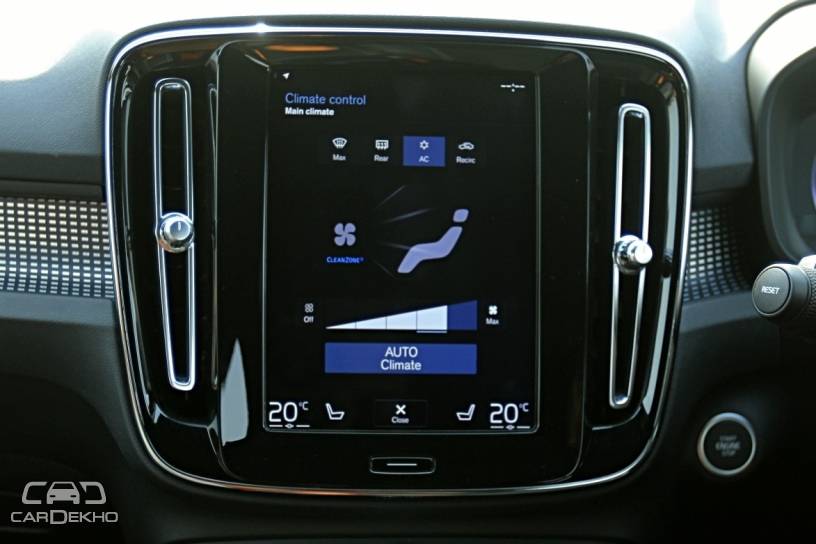 2. Dry your shoes: It's obvious that if it's raining, there are chances that you're entering your car with wet shoes. Can't help it, right? But you can at least dry them properly with good quality rubber mats (get them if you haven't yet) before you start driving. Wet shoes will slip on pedals. It can be dangerous. ADDITIONAL TIP: Wrap your shoes with a shower cap before stepping out to prevent them from getting dirty.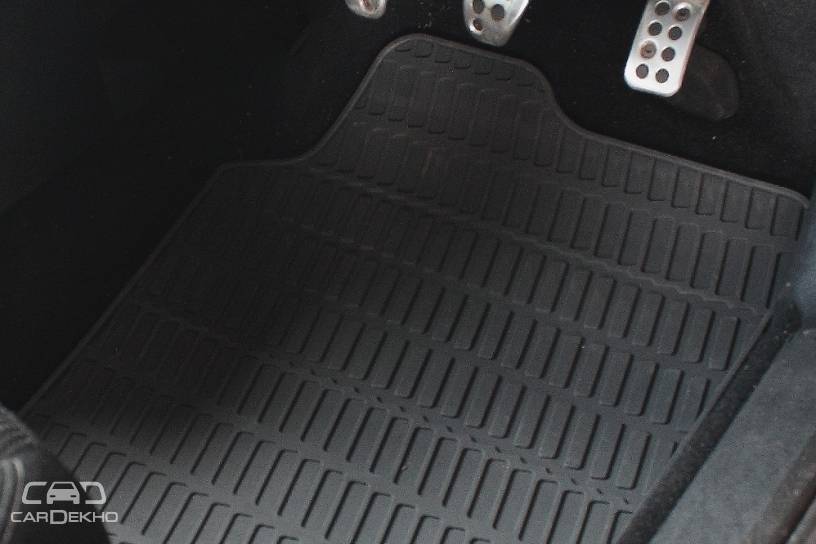 3. Drive slow: Ease off your right foot and keep your speed lower than usual. That will give you better control over your car and allow more time to react since roads get slippery and visibility also drops during rains. The first rains usually tend to make the roads a lot slippier than usual as moisture mixes with the oil on the road. It also leads to hydroplaning – when your tyres lose grip because of a thin layer of water coming between them and the road surface. It can cause you to temporarily lose control, with the car sliding sideways. Driving at slow speed reduces the chances of hydroplaning. And in case your car does hydroplane, do not panic. Take your foot off the accelerator and keep the steering steady. Emergency braking in such a situation will only make the car skid.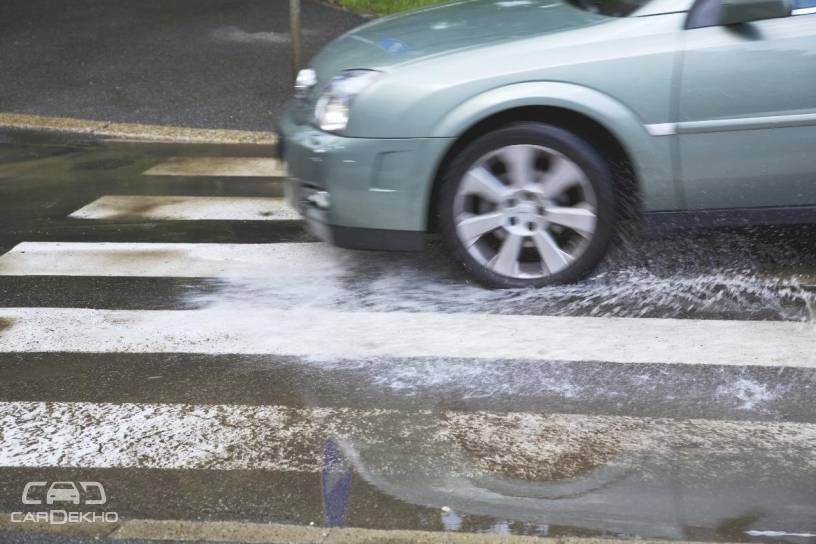 4. Avoid extreme lanes, stay in the middle: Water tends to accumulate towards the outside lanes on roads. By staying in the centre you will be able to avoid those pools and also keep your windshield from getting splashed by other vehicles, which can lead you to momentarily lose sight of the road. A pool of water can also be a large pothole that you might not be able to spot.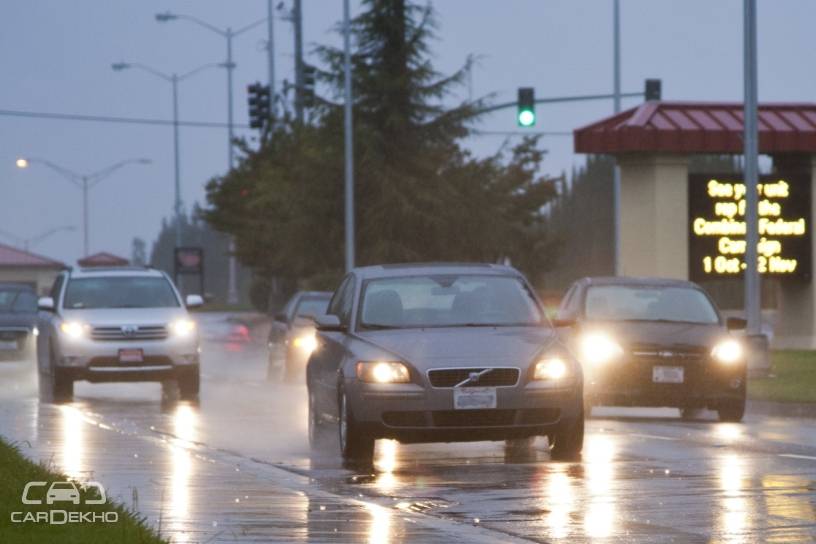 5. Driving through a water puddle: No matter how carefully you drive, you can still end up encountering a few puddles, since there are a lot of them on Indian roads. If you do approach a puddle or waterlogged road, slow down and gauge the depth before driving. Observe other motorists who are brave enough to take their vehicles in. If it's too deep (water is above the door sills), avoid the flooded road altogether. If it's not too deep and you still want to proceed, keep a gentle foot on the accelerator at all times to prevent water from getting into the engine through the exhaust pipe.
Just bought a car? Read this: 5 Expenses To Lookout For After Buying A New Car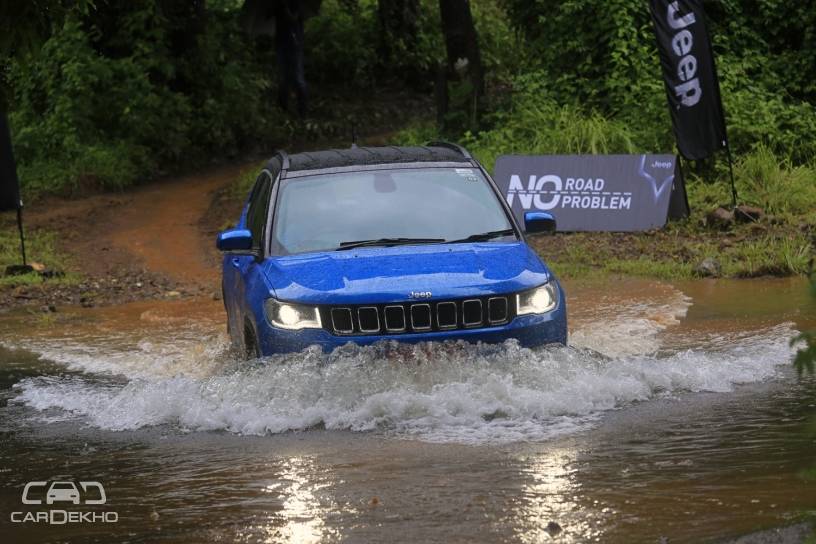 6. Maintain distance: Maintain more than normal distance from the vehicle ahead of you. Braking/slowing down takes longer in the rain. So you should give yourself enough room and time to brake, should the vehicle ahead of you slow down suddenly.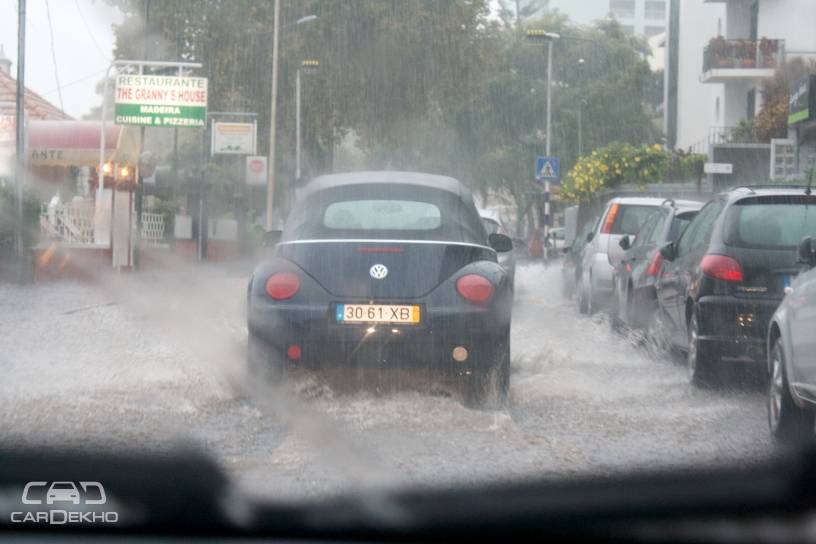 7. Be visible: Turn on the headlamps and front and rear fog lamps no matter what time of the day it is, to improve your car's visibility to other motorists, especially truckers and bus drivers. During heavy rains, your car tends to become less visible to drivers of larger vehicles. Turning on the headlamps warns those drivers in case you are planning an overtake. Keep headlamps on even if your car has DRLs as those are in the front and motorists following you still won't be able to see you since your taillights will be off. But do not drive with high beam on as it will end up blinding others drivers. Don't forget to turn the lights off when you leave your car. Most modern cars come with headlamp-on warning but older and entry-level cars may not have this feature.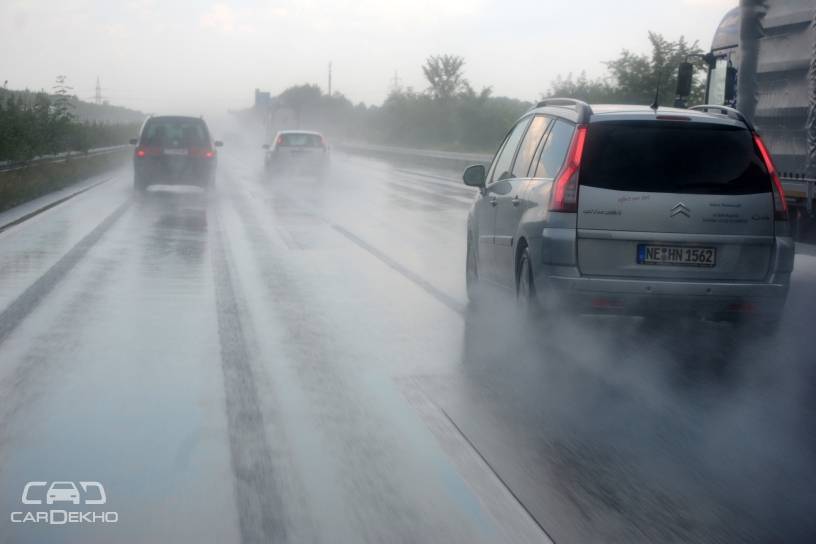 8. Stop: Last but not the least, if the downpour gets too heavy, you can always pull over to a safe spot, away from trees and poles, and wait for the rain to subside before resuming your journey.
source:-cardekho