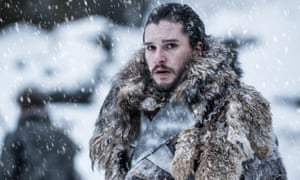 Several HBO Twitter accounts were hacked and taken over by the notorious OurMine hacking group, posting #HBOHacked messages and warnings about security.
OurMine took control of the main HBO Twitter account on Wednesday, as well as those for TV shows including Game of Thrones and Girls, posting its usual statement:
"Hi, OurMine are here, we are just testing your security, HBO team please contact us to upgrade the security."
The messages from OurMine were removed within an hour of their appearance, with HBO seemingly taking back control of its accounts. An HBO spokesperson said the TV network was "investigating" the hack.
OurMine has a history of compromising sites and Twitter accounts, with high-profile victims including Google chief executive Sundar Pichai, Facebook chief executive Mark Zuckerberg, former Twitter boss Dick Costolo, young adult novelist Hank Green, Mark Zuckerberg's sister Randi Zuckerberg, and actor Channing Tatum, as well as websites TechCrunch and Buzzfeed.
It is not known how OurMine infiltrated the Twitter accounts, but it could have found details in the systematic leaks of confidential information emerging from a hack that occurred in July, giving attackers access to 1.5TB of data, equivalent to several TV box sets or millions of documents.
The hackers holding HBO to ransom after the July attack leaked further sensitive information Wednesday, including files from the second season of the hit show Westworld and the seventh season Game of Thrones, revealing shooting diaries, schedules and potential spoilers.
The fresh dump of files was distributed by somebody calling themselves "Mr Smith" saying: "If history repeats itself HBO may never be the same again. Winter really is here."
HBO declined to comment on the fresh leaks.
The hackers publicly demanded in excess of $6m (£4.6m) in ransom to prevent the release of unaired TV shows and confidential information in August. They dumped the personal contact details of Game of Thrones actors online alongside HBO network passwords and emails from the firm's vice president for film programming.
They also leaked unaired episodes of Game of Thrones, Curb Your Enthusiasm, Insecure, Ballers, Barry and The Deuce, leading to HBO stating it would not participate further with the hackers after first offering a $250,000 bug bounty, potentially as a stalling tactic.
Separately, an error by its own Nordic and Spanish sites saw the sixth episode of HBO's biggest hit, Game of Thrones, leak online ahead of its broadcast on Sunday. HBO blamed a third-party vendor for the error.
Source:-theguardian