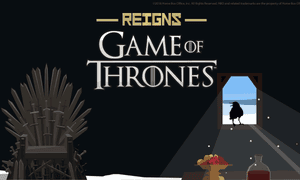 HBO has announced a new Game of Thrones game for smartphones and PC, developed by Nerial, the award-winning studio behind the Reigns series.
Reigns: Game of Thrones casts the player as a king or queen trying to avoid rebellions, disastrous wars, assassination or supernatural interference to stay on the throne as long as possible. It's presented as a kind of card game meets Tinder, where underlings ask players to make judgement calls ranging from whom to invite to the ball to whether to suck up to the clergy, or what to do about the enormous dragon descending upon your stronghold. Decisions are taken by swiping left or right.
The game explores scenarios for the futures of key characters from the Game of Thrones books and TV show, as prophesied by red priestess Melisandre. Westeros obsessives can experiment with what might have resulted if key events from the annals of the Seven Kingdoms had happened differently – and how their decisions could shape the future.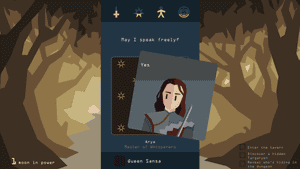 Players can rule as Jon Snow, Daenerys Targaryen, Cersei Lannister, Tyrion Lannister or Sansa Stark, among others, and each ruler's story and dialogue is in character. As in the TV series, death is swift and frequent; the Reigns series is known for its dark sense of humour.
The game will be released in October for £2.99 ($3.99), on iPhones, Android and PC via Steam.
source:-theguardian