The HTC Exodus 1 – the company's first cryptocurrency-focused phone – is now available for purchase. The first wave of shipments is starting and if you want in, you can buy one with Litecoin, Bitcoin or Ethereum. You can't buy this phone with fiat currency. Meanwhile, Litecoin founder Charlie Lee has joined the Exodus team as a consultant.
Besides the Exodus 1 itself, this marks the debut of the Zion crypto wallet. It's backed by hardware security that's separate from the Android system. There's a clever Social Key Recovery function too.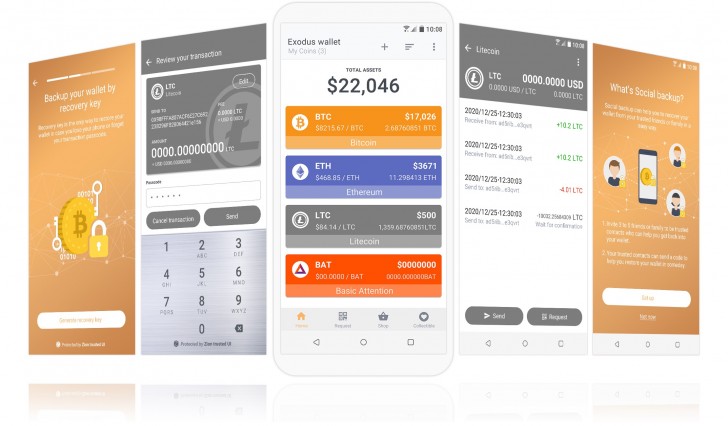 Using the wallet you can trade cryptocurrencies, pay with crypto and also run dApps. Zion works with Litecoin, Bitcoin and Ethereum (plus a couple of ETH-based tokens). And collect cryptokitties, essentially a distributed version of tamagotchi.
Now, would you like to see a clear photo of the phone? Well, so would we. That's an unusual thing for a device that's already shipping. This is the best we can do – Phil Chen holding the Exodus 1 at a Slush 2018 presentation. He is HTC's "Decentralized Chief Officer".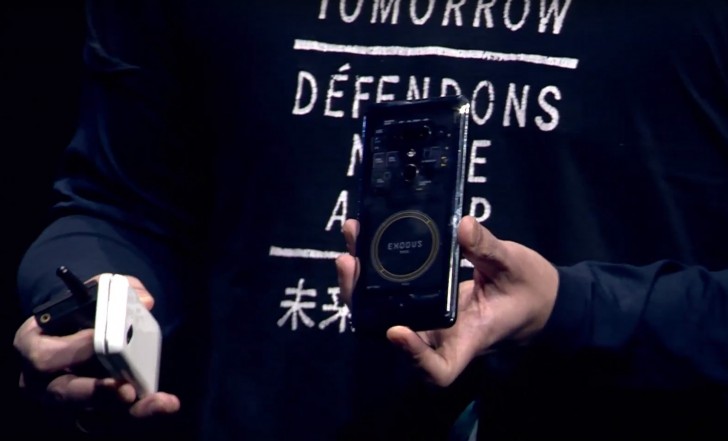 You can watch said presentation here.