The striker – who suffered knee ligament damage last season – could be fit for the visit of Premier League leaders Manchester City next month, live onSky Sports.
And The Sun newspaper are reporting that both he and Paul Pogba are in contention to play against Newcastle this weekend.
The 35-year-old returned to training at Carrington in October and Mourinho said he had a "feeling" the Swede would be back by the end of 2017.
"He is a lion, he is a fighter," Mourinho said. "I think that is a good description of him, he has the anger all the time and that's the reason why he's almost coming back.
"As we expect, he's reduced the timing of his recovering and, as we were saying a few weeks ago, he will be back in 2017, which is a magnificent recovery."
Last month Ibrahimovic's doctor Freddie Fu warned the striker not to rush his comeback from the knee injury suffered against Anderlecht in April in the Europa League.
Ibrahimovic – United's top scorer with 28 goals last season – signed a one-year deal in August and has been included in the club's Champions League group stage squad.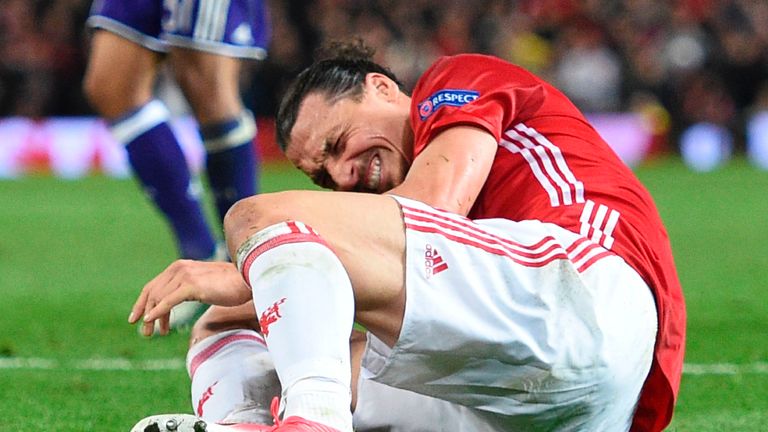 Mourinho, a Jaguar ambassador, was speaking exclusively to Sky Sports News after making a surprise visit to the Jaguar Land Rover factory in Solihull where he oversaw production of the 100,000th F-Pace.
source:-.skysports