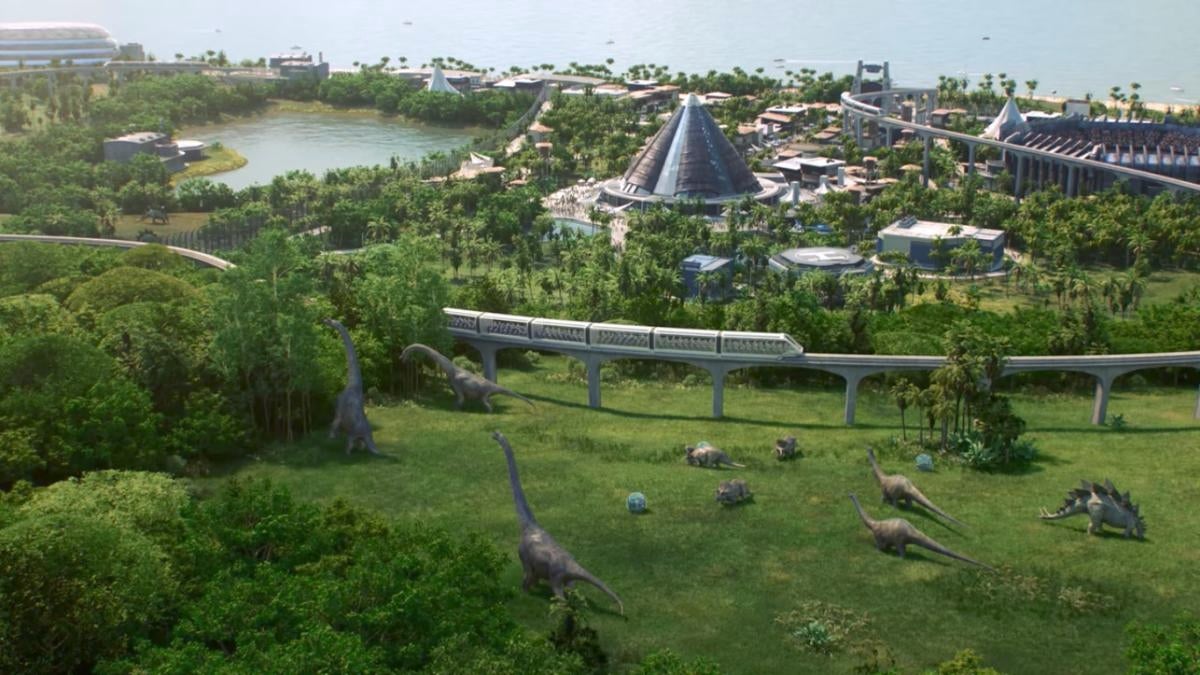 After wowing us with Planet Coaster last year—a theme-park builder so goodit made our favorite PC games of 2016—Frontier announced during Gamescom that it's scored an amusement park license of a different breed. Namely, dinosaurs. Cue the Jurassic Park theme.
No, really. It's Jurassic Park. Or Jurassic World, technically. Titled Jurassic World Evolution, Frontier's creating a build-your-own-dinosaur-theme-park game that looks quite a bit like Planet Coaster crossed with prehistoric Zoo Tycoon. A similar game was released in 2003 called Jurassic Park: Operation Genesis, though unfortunately it appears impossible to find (legally) nowadays.
(You could also point a finger at 1993's DinoPark Tycoon, for those of you old enough to remember the DOS days.)
Check out the trailer below:
And the official description:
"Build your own Jurassic World, bioengineer new dinosaur breeds, and construct attractions, containment and research facilities. Every choice leads to a different path and spectacular challenges arise when 'life finds a way.'"
Not much to go on, but it's still got me excited—especially after Planet Coaster. Frontier's management side was lacking in that game, but the actual building aspects were spot on and the level of customization was awe-inspiring at times. I'm looking forward to slowly and carefully placing all my velociraptors in beautifully detailed enclosures and then "accidentally" siccing them on poor fools.
Anyway, Jurassic World Evolution is a ways off, scheduled for release sometime next summer. We'll keep you updated. It can't be any worse than the recent film, in any case.
[Source"indianexpress"]