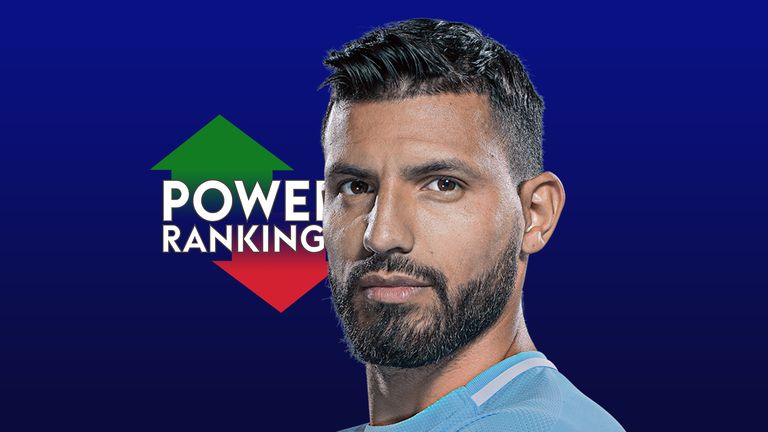 Aguero scored four goals during a 5-1 win over Leicester on Saturday, while team-mate Kevin De Bruyne climbed two places up the chart to land the No 3 spot with a hat-trick of assists.
The Argentine's scintillating performance ousted last week's table topper Eden Hazard into the runner-up spot – despite the Belgian netting twice during Chelsea's 3-0 win over West Brom.Liverpool duo Mohamed Salah and Roberto Firmino were both among the top performers after getting on the scoresheet during a 2-0 win at Southampton.
Harry Kane scored the winner against Arsenal to retain his No 6 spot, while Christian Eriksen broke into the top 10 after creating four chances at Wembley.
Elsewhere in the top 10, Stoke's Xherdan Shaqiri hit a customary stunner from distance to salvage a point against Brighton, while James Ward Prowse and Theo Walcott also made the cut.
The Power Rankings methodology reflects a player's performance over the last five matchdays by awarding points to players for 32 different stats.
Below, we present this week's Power Rankings, your club's top points scorer and the accumulative season rankings.
The Sky Sports Power Rankings will be updated every week during the season, so be sure to keep an eye on the big movers…
source:-skysports