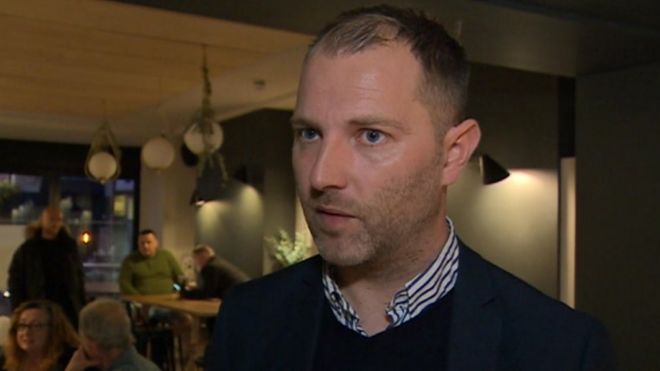 A cafe owner is hosting special evenings to offer mental health support for local sports teams.
Ryan Hole is using the nights at his Swansea restaurant to encourage people to talk about problems.
He took the decision after a number of suicides among local football players in recent years.
"Five young men I know have taken their own lives in the last three years. I just want to help," he said.
In 2018, a Welsh assembly committee said the number of men dying by suicide should be considered a "national emergency".
"I want people to know it can happen to anyone," said Mr Hole, the owner of the aptly named The Optimist.
"It is open to anyone, but we want to particularly target sports teams if we can," added Mr Hole, who used to play for local football side St Joseph's AFC.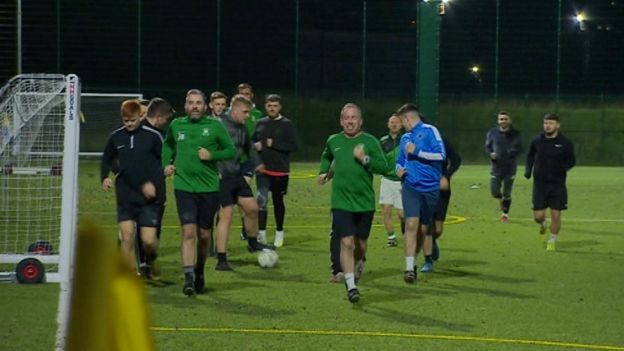 The mental health charity Hafal is currently running an online forum called Clic, encouraging people who feel isolated or lonely to talk.
Jason Cockins, from the charity, said that for sports players who struggle to open up, speaking to friends could be key.
"A lot of people don't want to talk or come forward, that's why we are inviting football teams, groups of men," Mr Hole said.
"'If we can make a change, if we can help one person, we are making a difference."
["source=bbc"]