Back at its October event, among many other things Apple also announced three new colors for its HomePod mini smart speaker, namely yellow, orange, and blue. You can see them below taking the front stage from their blander gray and black siblings, that are still on sale by the way.
The new colors are now available for in-store pick-up, as well as home delivery this week. It has previously been rumored that this would happen today, and it has panned out.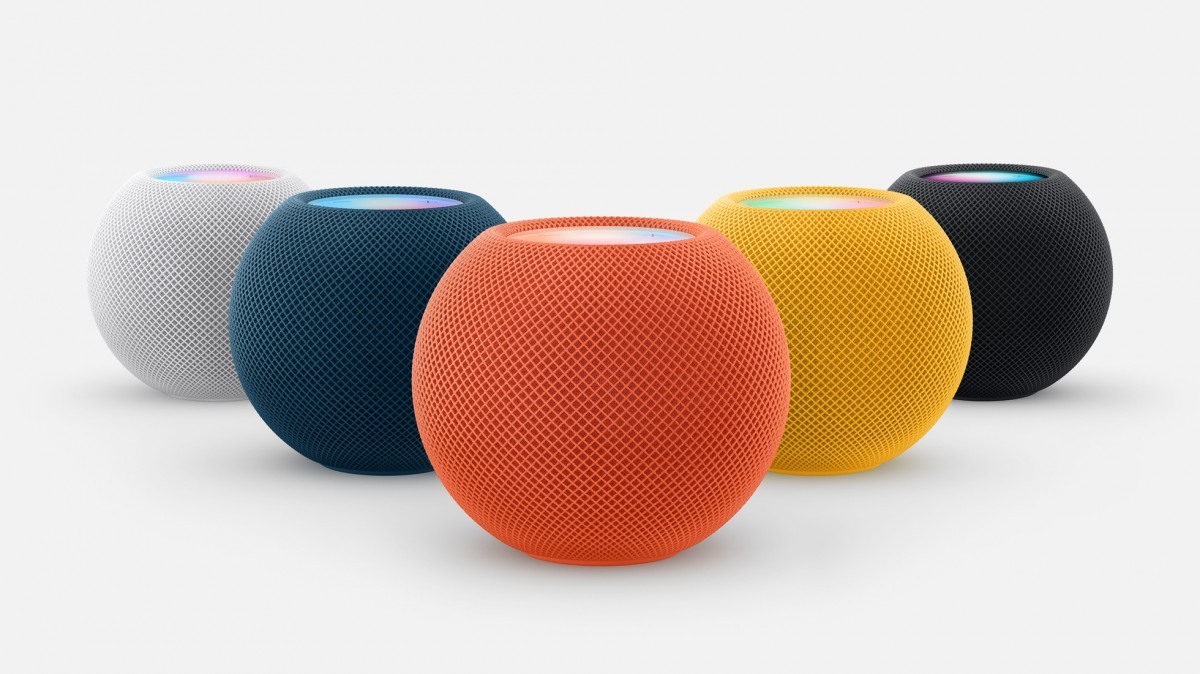 The new color speakers aren't really any different to their gray and black siblings on the hardware front, nor in pricing: each one costs the same $99. The new colors do however ship with the latest software that Apple made available for HomePod owners.
The new features include stereo pairing for HomePod minis, audio controls automatically appearing on an iPhone or iPad's lock screen, the ability to lower the bass level to avoid disturbing your neighbors, and the fact that you can turn on your Apple TV and control it with your HomePod.
["source=gsmarena"]