We already know that the Nokia 8 will launch with at least four color options – blue, which we already saw, gold/blue, gold/copper and steel. It's that last one that is the latest in the series of Nokia 8 leaks, so feast your eyeballs on this.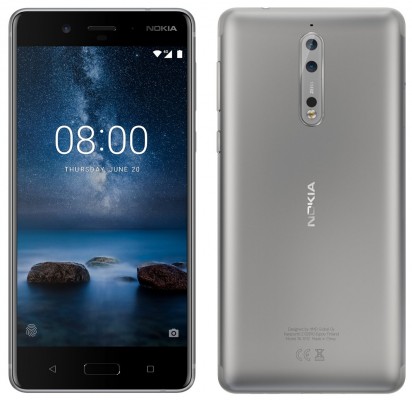 Nokia 8, the Steel color option
HMD has been fairly restrained with its color palette. We do think the Nokia 6 & co. has some interesting color options, though we miss the wacky colors – yellow, orange, red, cyan, green – of the older Nokias. It certainly made the Lumias stand out. The new 3310 has some of those hues, the 105 and 130 as well, so we hope the smartphones get more exciting paint jobs eventually.
[Source"timesofindia"]