It is easy to get caught up in the excitement fueled by Google's latest Pixel 2 and Pixel 2 XL, but they don't come cheap. Plus, there is also the whole availability issue associated with Pixel phones. This means that even if you have the money to put down, you might just have to wait in line for one.
So this might actually be a good opportunity to pick up one of the original Pixel pair. Google has already slashed the price of the regular Pixel down to $549 for a 32GB unit. The 5.5-inch Pixel XL starts at $670. Upgrading to 128GB on either is $100 extra. There are trade-in and financing options available straight from Google as well.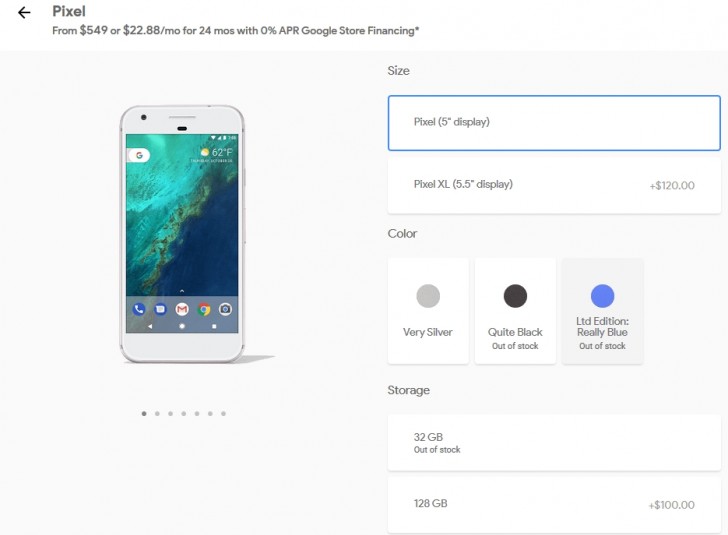 So, the large storage Google Pixel XL will set you back $770 – not cheap, by any means, but you are still getting one of the most impressive camera phones of 2016. Google's HDR+ Auto is still an industry-leading algorithm, which makes great use of the Pixel XL's 12.3 MP, f/2.0 camera.
And you can be sure that Google will be bringing future software improvements to its last generation hardware as well. That means up to date Android experience. Plus, a 5 or 5.5-inch AMOLED display, backed up by a Snapdragon 821 and 4GB of RAM is a potent combination that should stay relevant for quite some time.
["Source-CNBC"]