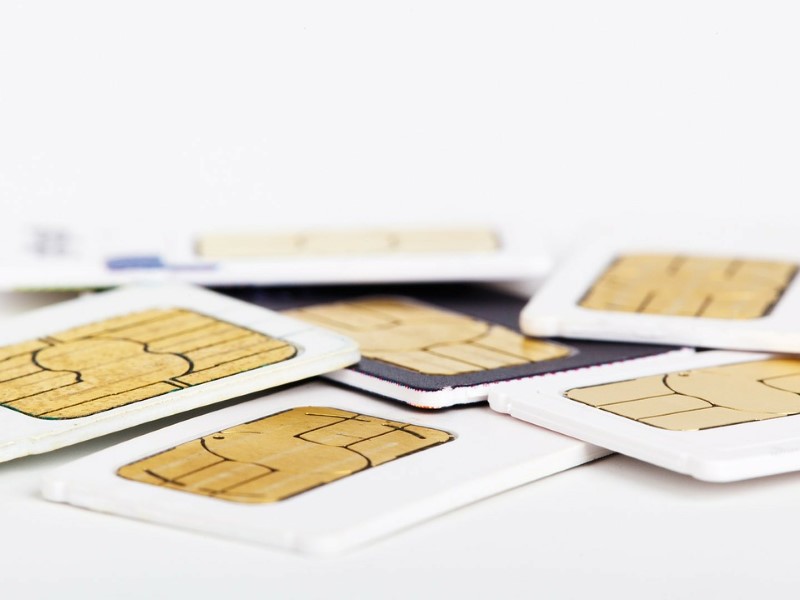 The Telecom Department and Unique Identification Authority of India (UIDAI) are in discussions to put in place a method for mobile number verification of NRIs and foreign tourists who are not eligible for Aadhaar.
A decision on evolving SIM verification method for these NRIs and foreign tourists is expected to be taken in 2-3 weeks, Telecom Secretary Aruna Sundararajan told PTI.
"Those who have Aadhaar or are entitled to get Aadhaar will have to verify their SIMs with their Aadhaar," Sundararajan said.
The SIM card verification process through Aadhaar-based authentication has been simplified this week with the government allowing OTP and other modes to complete the process of linking mobile numbers with the 12 digit biometric identifier.
Telecom operators have been asked to submit to UIDAI by November 15 a blueprint of the process to operationalise the new modes (including OTP) of SIM re-verification through Aadhaar.
"The operators have been asked to draw up a process incorporating new guidelines and come back to UIDAI by November 15. Once the UIDAI gives them clearance, they will have to implement the new system within a period of two weeks," Sundararajan added.
The government has initiated a series of measures to simplify Aadhaar-based re-verification of existing subscribers.
While the authentication of mobile phone number with Aadhaar, a process called re-verification, by visiting stores of telecom firms will continue, the government has also ordered the companies to carry out the exercise at the doorsteps of the disabled, chronically ill and senior citizens.
The mobile numbers can also be linked with Aadhaar through OTP (one time password), app or IVRS facility.
Telecom operators have also been directed to deploy iris devices at "appropriate number of service points" so subscribers have access to iris authentication "within a reasonable geographical distance".
"…there may be exceptions like foreign tourists etc who are visiting or NRI who are not at all entitled to Aadhaar…for such people, the UIDAI and DoT are examining what alternative mechanism, we can allow," she said.
One such way for NRIs and foreign tourists could be authentication through passport, but no decision has been taken yet on the matter, she added.
The Telecom Secretary said Aadhaar-based process for SIM verification was devised in the wake of complaints about mobile connections being issued without proper due diligence by telecom operators (and later such SIMs being used by terrorists and fraudsters) and the Supreme Court's observations in February this year in a PIL by Lokniti Foundation.
"So, it is in the subscribers own interest and for their security. Especially, in a world of galloping digital payments where everybody is using their mobile phones, one needs to make sure that no one else fraudulently takes a mobile phone in your name…" she said.
["Source-ndtv"]