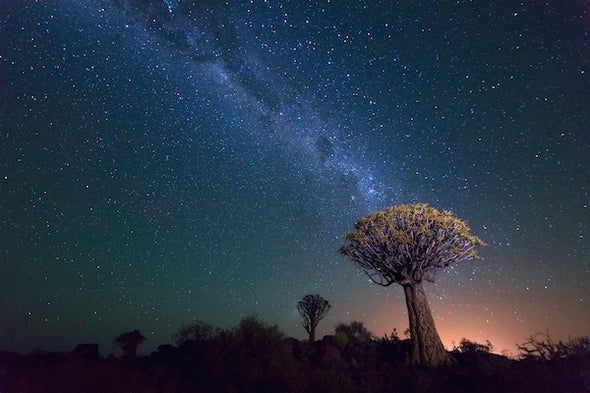 In 2013, during a visit by French President François Hollande to Morocco's capital Rabat, a deal was made in secret for France to build a satellite for the Moroccan government. On November 7, 2017, four years after this deal was signed, Mohammed VI-A, Africa's first high-resolution imaging satellite, was launched, giving Morocco a new kind of power in North Africa.
The launch of Mohammed VI-A reflects a new way nations in Africa are growing their economic, social and military capabilities. Instead of conforming to the status quo of the past or accepting one-sided trade and geopolitical agreements, they are turning to space. For Morocco, the satellite, which is nominally to be used for mapping, natural disaster management and more, raised eyebrows in Algeria and Spain over its potential for spying as well.
Several other countries in Africa are making moves in space as well. South Africa orbited its first satellite in 1999, and has plans to launch the continent's first private satellite, developed in part by high-school girls. (South Africa was also home to one of NASA's stations for its Deep Space Network, built in the 1960s). Ethiopia opened East Africa's first observatory in 2015, and has set a timeline of launching its own satellite within three to five years. Nigeria has launched five satellites since 2003 and is planning to launch Africa's first nano-satellite. Egypt will loft a new Russian-built satellite in 2019, and in 2016, the African Union (AU) approved a proposal to connect the different space agencies operating throughout the continent.
FOREIGN COUNTRIES EYE THE GRAND PRIZE
While countries in Africa pursue their own individual plans for space, foreign nations continue to play an important role in helping Africa go orbital. The United States, Japan, China, India and Russia are offering their know-how and infrastructure throughout the continent. For example, in June 2017, Ghana launched its first Cubesat satellite, called GhanaSat-1, to crack down on illegal mining and theft of resources. While the probe was designed by Ghana's All Nations University, it was launched thousands of miles away, from NASA's Kennedy Space Center in Florida. And Japan's space agency, JAXA, provided training and resources to move the project forward.
In Nigeria, meanwhile, China is helping turn the capital city Abuja's space dreams into reality. It began in 2007, when Chinese engineers built and launched a commercial satellite for the African nation—the first time China had done that for another nation. It followed with a communications satellite for 2011, and in 2016 entertained a delegation from Nigeria to talk about "logistics and investment" for the country's plan to send an astronaut into space in the 2030s. India's has launched four satellites for Algeria, while Russia launched a satellite for Egypt in 2014 and is helping develop a second satellite, expected to launch in 2019.
While experienced spacefaring nations are trying to extend their influence on the continent, African nations themselves could use their own increasing sophistication with space technology to grow their own influence, hoping to change the balance of power in the continent.
For Morocco, Mohammed VI-A is both a public and private tool—a way to map areas for agriculture and natural disaster management, and a way to assess military bases and troop numbers in neighboring countries. But the nation may well go beyond this, and offer its existing and future capabilities to its neighbors for both political and economic ends. Rabat could in principle offer imagery of protests by dissidents, or of areas that might have untapped diamond, gold or oil deposits. Through its satellite program, Morocco could thus become far more influential across Africa.
As African nations gain sophisticated space capabilities, they might even end up competing with their more experienced counterparts. For example, although the African Union has been unable to launch an AU-wide space agency, the AU can begin setting AU-wide space goals, such as having a network of African-internet satellites providing continent-wide service by 2035. That could bring it into conflict with the U.S. company SpaceX, which has proposed its own internet satellites as early as 2019.
In short, what African nations expect to achieve in space could influence the geopolitical agenda of countries across Asia, North America and Europe. For every satellite and craft that is launched, an array of nations will be affected positively and negatively. In that way, space isn't just changing the balance of power in Africa, but could ultimately be changing the destinies of entire countries.
["Source-blogs.scientificamerican"]