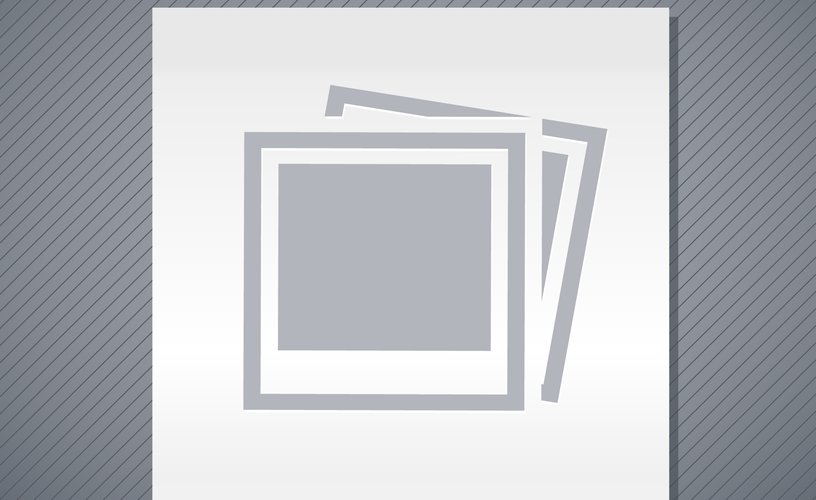 Choosing a business laptop is not easy if you don't know what to look for. There are models in all shapes and sizes at a wide variety of price points from all manner of manufacturers. Thankfully, if you focus on one brand, you can simplify your search and make your final selection faster.
HP is one of the top two PC laptop manufacturers in the world, with a long history in the computing world. The company started in 1939 as one of the most famous Silicon Valley pioneers. Its business laptops are used in many levels of business, from small startups to enterprises and the government. Regarded as a step above other laptop brand names that are often low in cost and quality, HP laptops are manufactured with more durable and reliable components and tend to last longer.
If you focus on HP as a brand, you will find a range of options and prices that should fit any need. HP offers models designed for basic productivity, such as the HP Pavilion. These more entry-level models are inexpensive, which might appeal to a small business or startup, but they are not intended for running professional software such as Adobe Photoshop.
The HP Spectre line is more of a midrange series in that they are not consumer laptops with entry-level features or minimal specs, but they are not high-end notebooks with the highest-quality graphics or professional-level specifications either. So, these machines remain relatively affordable, business-focused machines. HP also offers some top-of-the-line options, meant for high-end business production work (for instance, architecture firms or programmers), including the EliteBook series.
To help you find the right notebook at the right price, we'll start by explaining the basics – which models are available and how they meet specific needs. Next, we'll walk through the specifications to consider. Lastly, we'll touch on the operating system options.
1. Meeting your needs
The first thing to determine in your business laptop search is how you will use the new machine. What are your basic computing needs? What would be nice to have? You might be someone who only needs to type up basic business documents and check email – or you might need to edit photos and create graphics. Some business owners might be looking for a system to edit high-end videos or create computer programs.
For those who only need basic computing power (such as a writer, an accountant or someone who works in a law office), you won't need to choose a laptop with the fastest processor around and the highest allotment of RAM and storage. For example, the HP Pavilion 15t Touch starts at a price of $575 and is designed for basic productivity. It's not meant for high-end video editing or for computer programming and, unlike the HP EliteBook series, not intended to endure rugged conditions or coffee spills. The Pavilion series is ideal for those who need a basic business laptop without the extra durability that tends to add to the cost and weight. Their screen size tends to be around 11 or 13 inches, and they typically weigh less than 3 pounds.
Moving up to the midrange business laptops, an HP Spectre X360 series tends to start at around $800. These notebooks are certainly capable of running such software suites as Adobe Photoshop and even some video-editing tasks, and they are more rugged because they use more durable materials. A small business user who works at a web design company, in the service industry or in marketing might use a Spectre notebook, which has the right balance of price and performance. Similar to the entry-level notebooks, though, is that these business laptops tend to be light (less than 3 pounds) and available with 11-inch and 13-inch screens.
The main difference between a midrange notebook and a high-end laptop from HP like the EliteBook line is that the Spectre is slim, light and mobile – but without the high-end graphics cards and processors you'll find in the more "pro" models. The Spectre is an all-purpose business laptop for everyday use that looks surprisingly svelte and slim.
That leads us to the top end of the HP lineup, the Elite models. HP tends to offer the highest-end processors, graphics cards, and specifications for storage and memory on the EliteBook line, and these laptops also tend to be much more durable – in some cases, meeting military specs for withstanding short drops, water spills and dust. These systems are also more like desktops in how they perform and how you would use them – perhaps for professional video editing, computer programming, photo editing or professional web design.
Also in the middle range, you'll find the HP ProBook laptops. These can run a bit smaller, starting at 13-inch screens and costing around $800 and up. They are designed to withstand some basic durability challenges and come with valuable, enterprise-grade security features such as HP BIOSphere Gen4, HP DriveLock and Automatic DriveLock, HP Fingerprint Reader, HP Password Manager, and HP Secure Erase. These machines are particularly good for offices that have a docking-based setup.
Higher-end EliteBook and ProBook models tend to be a bit heavier (up to 4 or 5 pounds), and the screens run larger (up to 16 inches in some cases). A typical model, such as the HP EliteBook 850 G6 Notebook PC, costs $2,000 and comes equipped with an Intel Core i7 processor, 16GB of memory and 512GB of storage. The system also has a larger display, measuring 15.6 inches diagonally.
The HP ZBook laptops, starting at around $1,200, target technical and creative professionals in particular. These systems are built with the specs to offer lag-free 3D performance with professional-level graphics on 4K displays. They are also detachable, meaning the screen can separate from the base to be used just as a tablet. These machines generally come with Windows 10 Pro, a minimum of a Core i5 CPU, 8GB of memory and at least a 15.6-inch display. They weigh in at around 4 or 5 pounds, similar to their EliteBook cousins.
2. Specifications available
Once you know the basic models available and how you might use a new laptop, it's important to think about the specifications, because each laptop from HP can be customized with a specific processor, RAM and storage allocation, and other add-ons.
These specifications won't determine the notebook's durability or design, and they will play only a marginal role in its overall weight and price. What the specifications will determine is the speed and, in many cases, the battery life you can expect for the new laptop. For example, a higher-end production laptop might run for up to 16 hours or more with a bigger (and heavier battery); a consumer notebook might last six hours with a lighter, smaller battery.
For the processor, there are typically systems available that use an AMD processor or an Intel processor. However, most HP laptops use Intel processors. Of the laptops you will find at the HP Laptop Store, only eight offer an AMD processor. You have a choice between the Intel Core i3, Core i5 and Core i7, and this will determine the overall price – the Core i7 is the fastest but also the most expensive. Again, the processor speed is a major factor in the apps you can run, so if you plan to use mostly Google Docs, stick with a Core i3.
For RAM, it is all about how you will use the system. For those who will mainly write documents and check email, the base RAM allotment of 8GB is enough. However, if you envision needing to edit photos, run high-end apps like Microsoft PowerPoint to create rich documents, or run multiple apps at the same time, move up to 16GB of RAM or even higher so that you have the memory allocation you need.
Similarly, with local storage, it is a good idea to map out how you will use the new laptop. If you tend to amass a large collection of documents, photos and videos, then ample storage makes sense – consider at least 512GB or 1TB. If you tend to do most of your computing work in the cloud and rarely even keep documents on your laptop, then the lowest amount of storage is fine – as long as you know that won't change over time. Laptops are more durable than in years past and can last over five years, but technology changes faster than ever before, which means you might think about a purchase strategy every few years.
A final note about touchscreen models and the popular 2-in-1 configuration: Many HP laptops are available in a touchscreen version, which provides more usability for flipping through photos or running a slideshow. A 2-in-1 can convert to a tablet and often includes a stylus you can use to annotate a business document or slideshow on the fly.
3. Operating system
HP offers laptops that can run either Windows or Chrome OS, and this is where you should choose wisely. If you do choose a Chrome machine, it will lower the cost of the laptop, but it's important to know what you will be able to do. Chrome OS is for web applications only. (Technically, Chrome can also run Android apps, but it is mostly for web use.) It is a "light" operating system in that the laptop will boot up fast, there are no drivers to install, and you won't have to worry about updating any apps or other system-level software. Chrome can update its own operating system in the background, and the operating system rarely crashes. As for security, Chrome is not impervious to attacks, but there are relatively few security concerns.
Microsoft Windows, on the other hand, is a well-established operating system that runs apps like Microsoft Word and Adobe Photoshop. For business users, you may need to run an application required for your job, such as a customer relationship management (CRM) app. While many apps do run on the web, some locally installed apps might be required.
Windows also gives you room to grow and change your computing habits. You might decide to try photo editing or video editing, computer programming, or running apps like Microsoft Word to make larger rich documents. Chrome OS doesn't provide those options exactly, although you can find workarounds – e.g., photo-editing apps like Pixlr Editor that run entirely on the web. Windows comes in two main versions: Windows Home is the consumer-level version, and Windows Pro 64 is the business version with all the extra features.
4. HP Services
If you've decided to go the HP business laptop route, you should also consider adding HP Device as a Service (DaaS). This is an arm of HP that is available 24/7 to help you fix broken laptops, retrieve data in a disaster and handle device lifecycle management.
Your agreement can be tailored to your business's needs, but the relationship would start with a consultation to assess what services and IT help you might need. HP DaaS can configure your devices to exactly suit your business's needs and help you deploy those machines. Is it time to upgrade your OS? HP DaaS can help. But perhaps the most valuable service it offers is IT security resources to proactively identify endpoint security gaps and recommend procedures to reduce your risk of data exposure and loss.
["source=businessnewsdaily"]