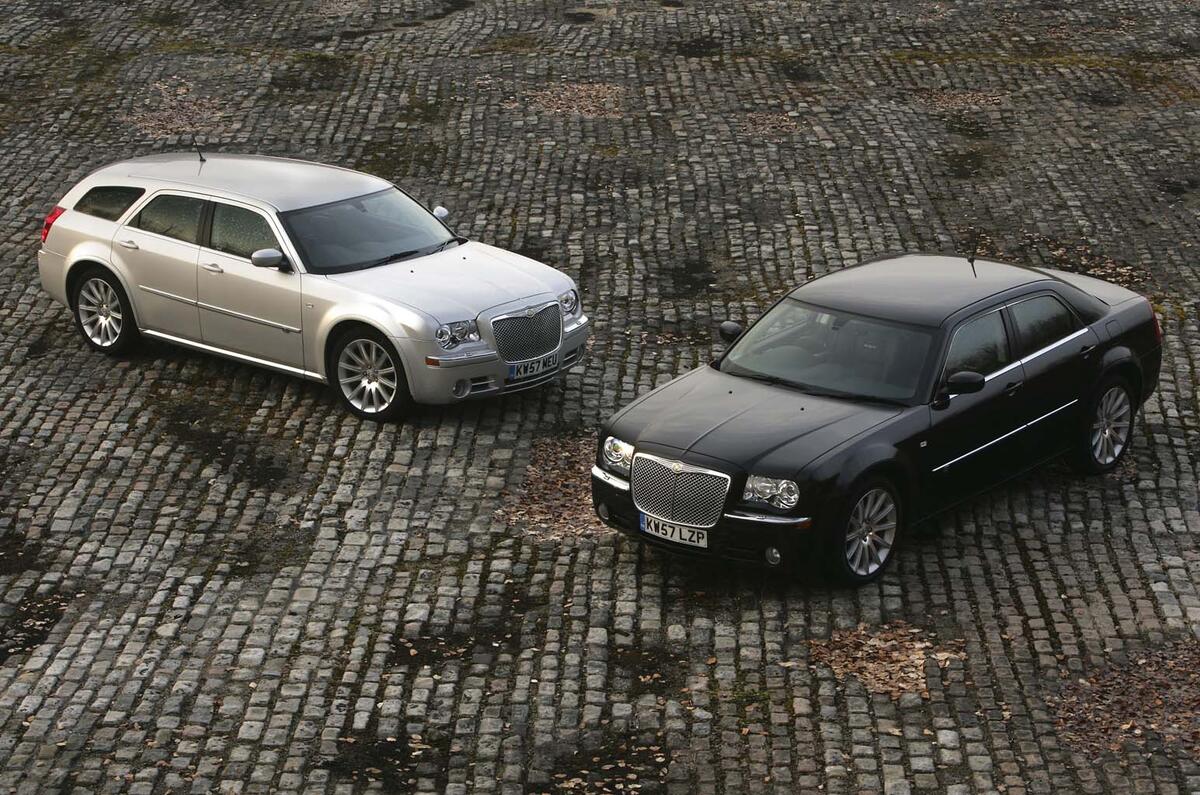 Given how buyers are fleeing diesels, it might seem perverse to be championing an old EU4-emissions oil-burner worth thousands of pounds in scrappage allowance.
Of course, most of the buyers doing the fleeing are of the new car variety. Their poorer (or more sensible) used car cousins are less squeamish. To them, a Chrysler 300C CRD, a sort of VauxhallSenator for the noughties, makes total sense. Yes, it costs £305 to tax but it has a 215bhp 3.0-litre V6 diesel producing a stump-pulling 376lb ft under the bonnet, driving the rear wheels through a five-speed automatic gearbox.
See Chrysler 300C for sale on PistonHeads
It does 35mpg on a good day too. All this and prices start from just £2500. The 300C was one of Daimler-Chrysler's few success stories. Based to a large extent on quality Mercedes mechanicals, it was comfortable and surprisingly good to drive and boasted real presence – and that's without a Bentley grille.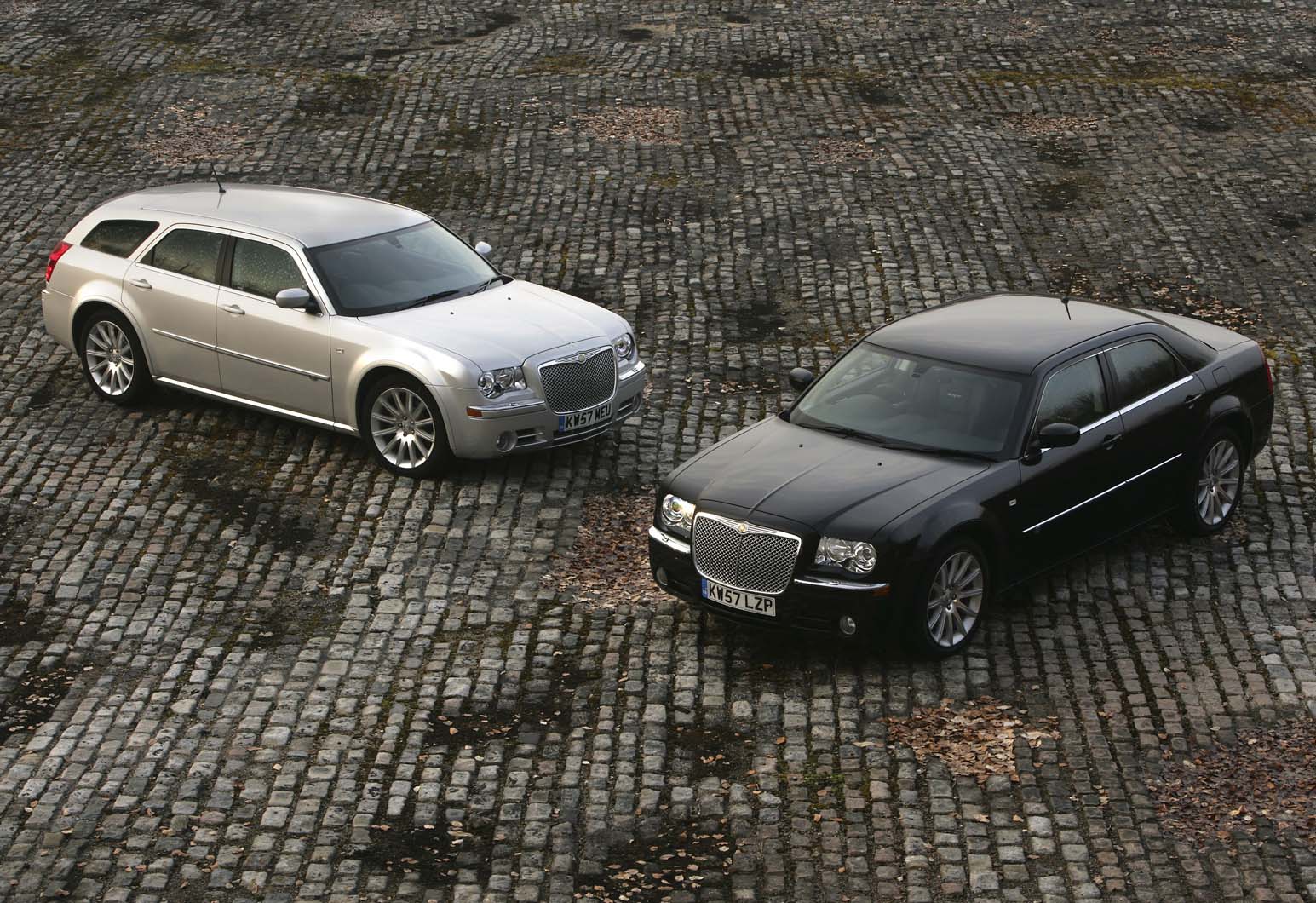 It arrived in saloon form in late 2005 powered by a choice of petrol engines: a fairly unremarkable 3.0 V6 and a more charismatic 5.7 V8 Hemi. The V6's starting price of just £25,750 registered more than a ripple in the executive pond dominated by BMW and Mercedes, but what made a splash, a few months later in January 2006, was the more rounded CRD diesel, also costing £25,750.
It was followed in the summer by the range-topping SRT-8, powered by a 6.1-litre V8 Hemi and dressed to impress with Brembo brake calipers and sharpened suspension. By rights, it's the one we should be talking about, but it's rare. The CRD diesel is much more plentiful and at a range of prices peaking at a ludicrous £12,000 for a mint, last-of-the-line 2010-reg CRD SRT-Design. The CRD is no pushover, either, with 0-62mph possible in 7.4sec.
In any case, the SRT-8 was eclipsed by the arrival, also in summer 2006, of the 300C estate. It's called the Touring and, thanks to its long, low roof, it looks even meaner and certainly sportier than the saloon.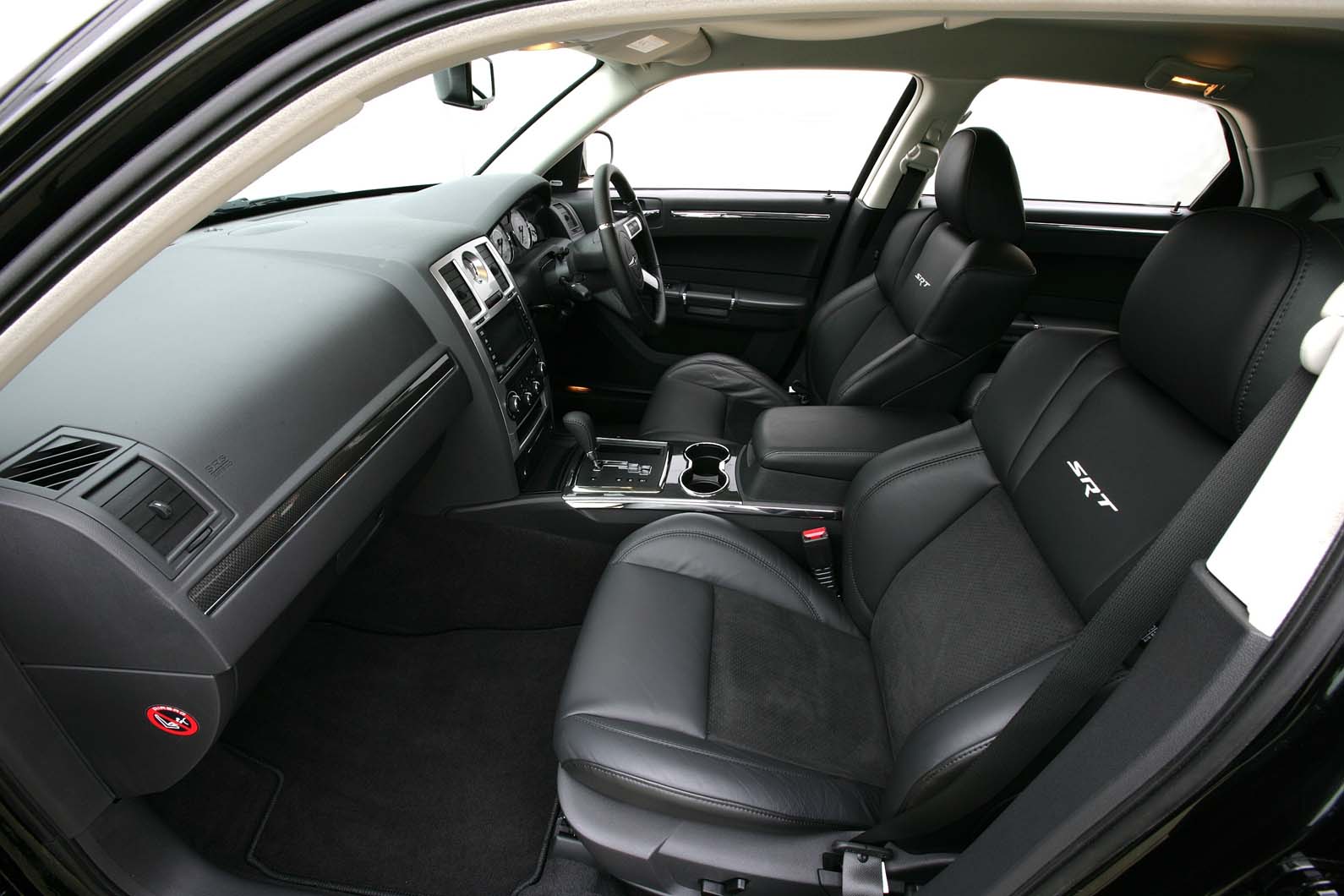 Sensibly, the mid-life facelift in 2008 left the 300C's imposing nose unchanged. (It took the gen-2 version of 2012 to bland it out.) Instead, the rear lights were tweaked but, more important, the interior got a mild makeover and better leather. The CRD SRT-Design, inspired by the SRT-8 but without the power and handling tweaks, arrived too.
Standard equipment from launch was good and included a sat-nav, a premium music system, heated leather seats and even an adjustable pedal set. But today, reliability and rust will be the no-cost extras buyers will be concerned about.
Amazingly, for all the 300C's solidly steel construction, corrosion doesn't appear to be an issue. The diesel engine is a solid old thing too. Instead, it's electrical gremlins that plague some cars. For these you need a clued-up specialist. Find one, find a good 300C CRD – and laugh in the face of scrappage.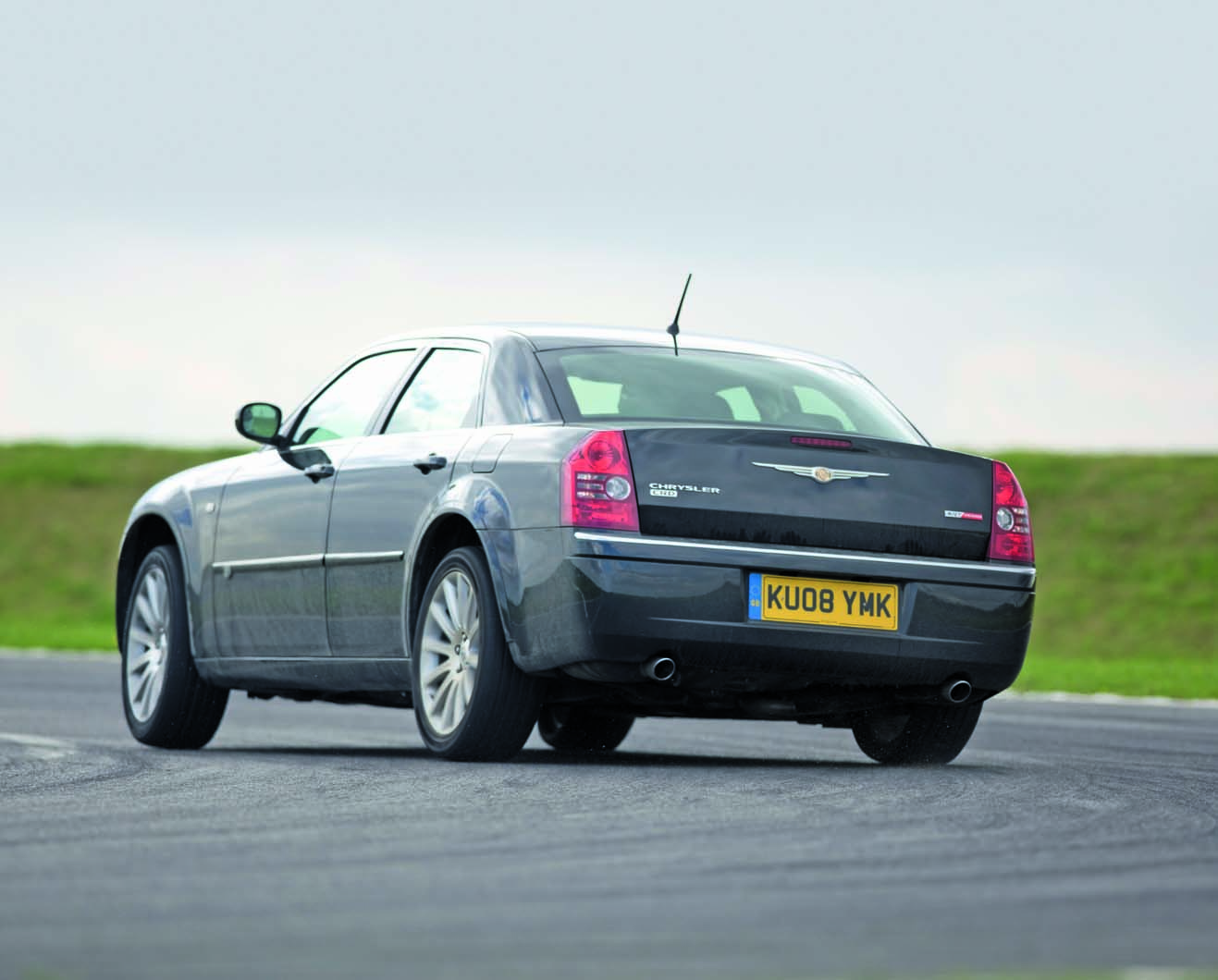 HOW TO GET ONE IN YOUR GARAGE: 
An expert's view – ROGER BUDDEN, ROGER BUDDEN AUTOMOBILES: "Great value, comfortable and reliable: that's how I'd describe the 300C. The diesel estate is the best version. It's popular with sole traders, who'd rather have one than a van, and caravanners, who like its 2000kg braked towing capacity.
Dog lovers like it, too, because of the removable load floor cover. It's a tri-fold thing and, if you lift it away, there's a useful additional space in which you can stand a large dog. Check it has the removable waterproof liner. Even with the low roof, load space is 1602 litres, more than the equivalent Audi A6 Avant and Saab 9-5 estate."
Buyer beware…
ENGINE – Early diesels can suffer swirl port motor problems, resulting in a loss of power. Custom300cshop.co.uk has a patent £50 fix that sorts it. Check the starter motor turns because oil can leak past the gearbox seal onto it. Stalling after starting could be a sticky fuel control valve in the tank intended to prevent overfilling. Check surplus oil isn't escaping from the filler neck onto the alternator because that'll wreck it.
GEARBOX – Check the underside of the gearbox for oil coming from a failed O-ring where electrical wiring passes through. Low-speed rumbling on a steady throttle could be the torque converter. Listen for a noisy diff.
SUSPENSION AND BRAKES – It's very heavy on front suspension. Lower front arm bushes let go at around 40k miles, so listen for clonking over bumps. Check the rear handbrake isn't seized.
ELECTRICS – The multi-plug for the tyre pressure monitoring system is located under the front nearside bumper. It can get wet from the road and from steam washing, and short circuits, upsetting the electrical system. Remove it and dry it. Check the wiring harness under the bonnet on the nearside inner wing hasn't been burned by air-con pipes. Inspect the condition of the two WCM fuse boxes (engine bay and dashboard).
INTERIOR – On pre-2008 cars, the leather on the driver's seat bolster is prone to cracking. Trim plastics are easily scratched. Check the power seats work. The heating and ventilation system is prone to electrical gremlins.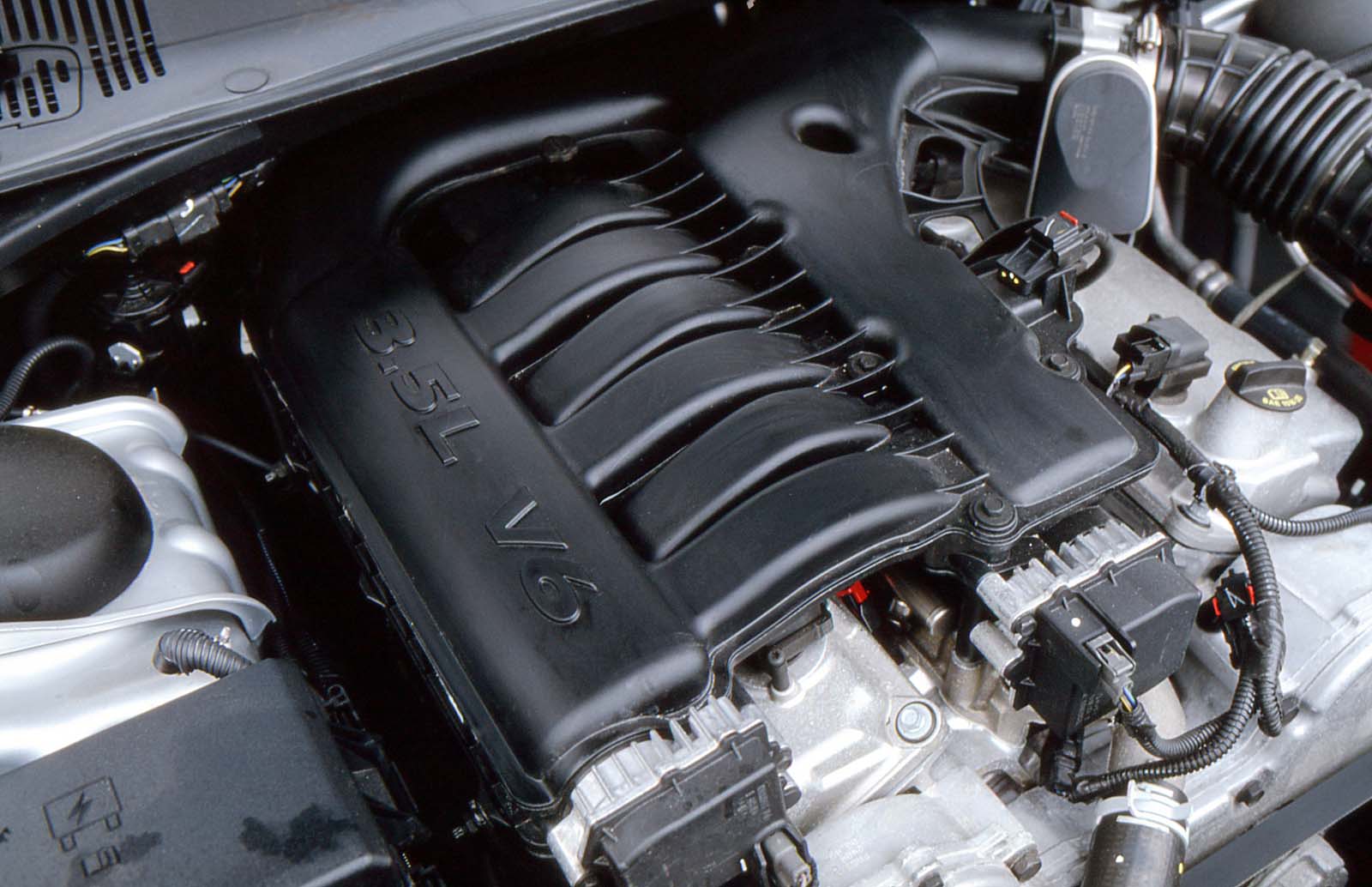 Also worth knowing:
"Find a good specialist garage and cherish it," says Paul Gizzi of custom300cshop.co.uk. He recommends 300cforums.com as a good source of technical information and advice. Try chryslerbreakers.co.uk for spares. It can supply body panels in most colours.
How much to spend:
£2500-£3749 – Early (2005-2007) CRD saloons and estates with around 110k miles.
£3750-£4995 – Tidier 2006-2008 saloons and estates with sub-100k miles and good histories.
£5000-£7495– High-mileage 2009 saloons and estates. Lower-mileage 2007-2008 cars.
£7500-£9990 – Mid-mileage 2010 and low-mileage 2008-2009 cars, plus a rare 2006 SRT-8 with 65k miles for £9250.
£9995-£11,995 – Low-mileage 2010 and first gen-2 cars.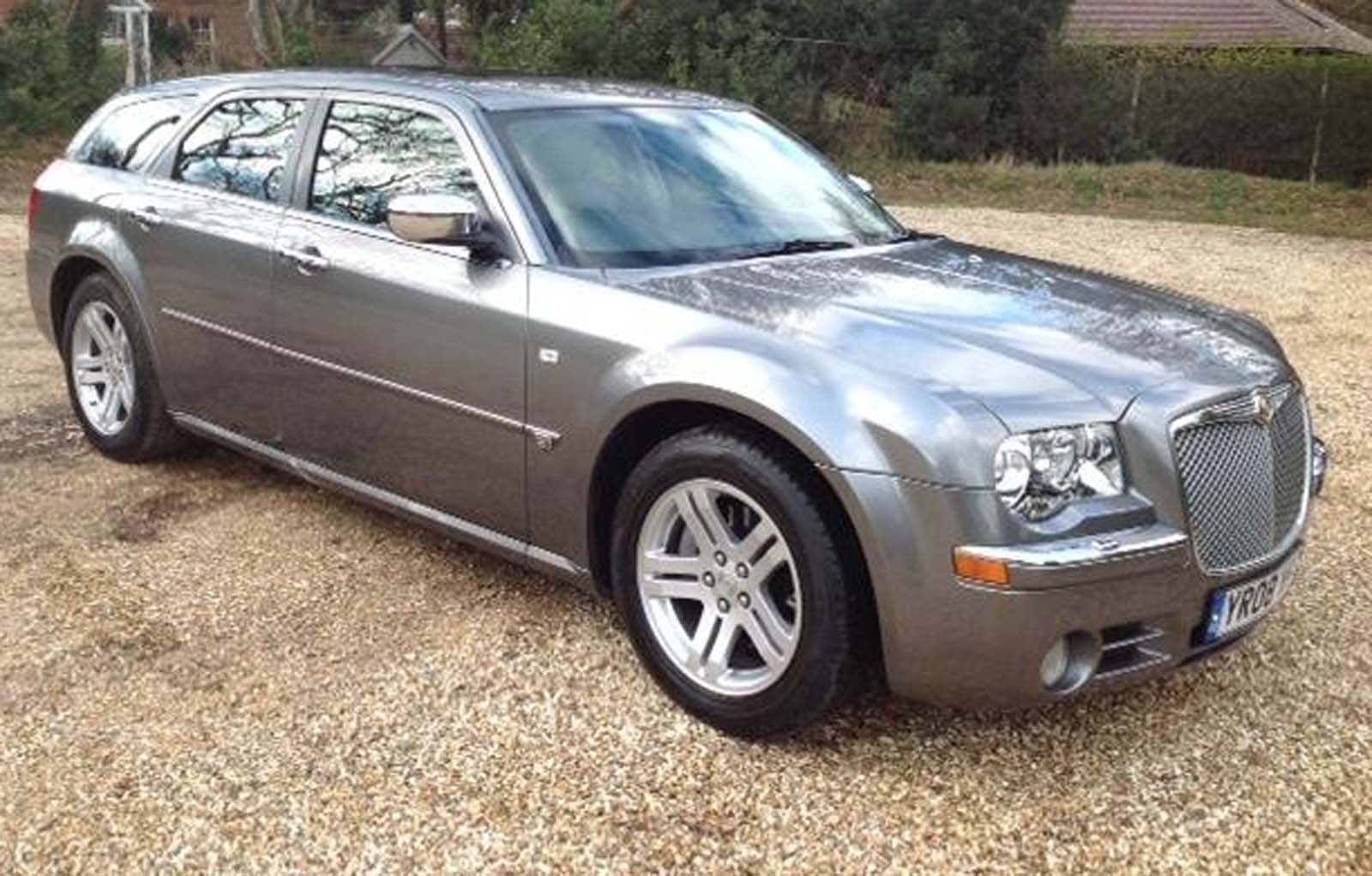 One we found:
CHRYSLER 300C 3.0 CRD ESTATE 2008/08, 70K MILES, £5695: This private-sale car has full service history, a fresh MOT and two former keepers. It also has refurbished alloy wheels with almost new tyres. "Everything works as it should," claims the seller. "Has to go because I've found a gorgeous new Jag."
source:-autocar.