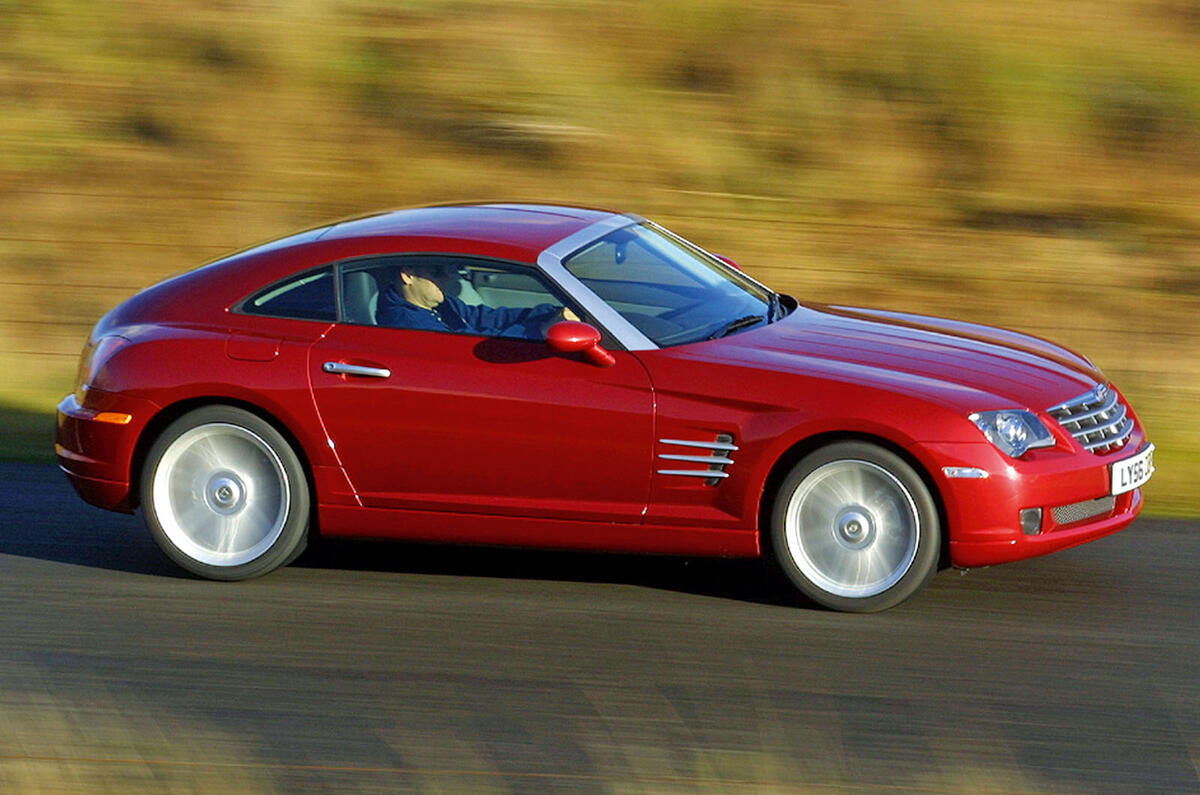 They're closely related and share a rear-drive platform and 3.2-litre V6. What's more, there are rare AMG-fettled versions of each, called, respectively, the SLK32 and SRT-6.
However, the first-gen SLK was bowing out as the Chrysler, built by manufacturing company Karmann, came on stream in 2003, so even a late-plate Crossfire is actually a pretty old design. Still, it's available in coupé and convertible forms, although while the SLK is classy, the Crossfire coupé looks awkward and the convertible is prettier.
While rust is an issue with both cars, the Karmann-built Crossfire is actually likely to be in better condition. Meanwhile, our £2995 example not with standing, £5250 is where tidy 04-plate SLK320s with reasonable mileages really are (and even then, you should budget generously for some essential refurb). The same money is your passport to a world of good, low-mileage, 06-reg Crossfire coupés and convertibles.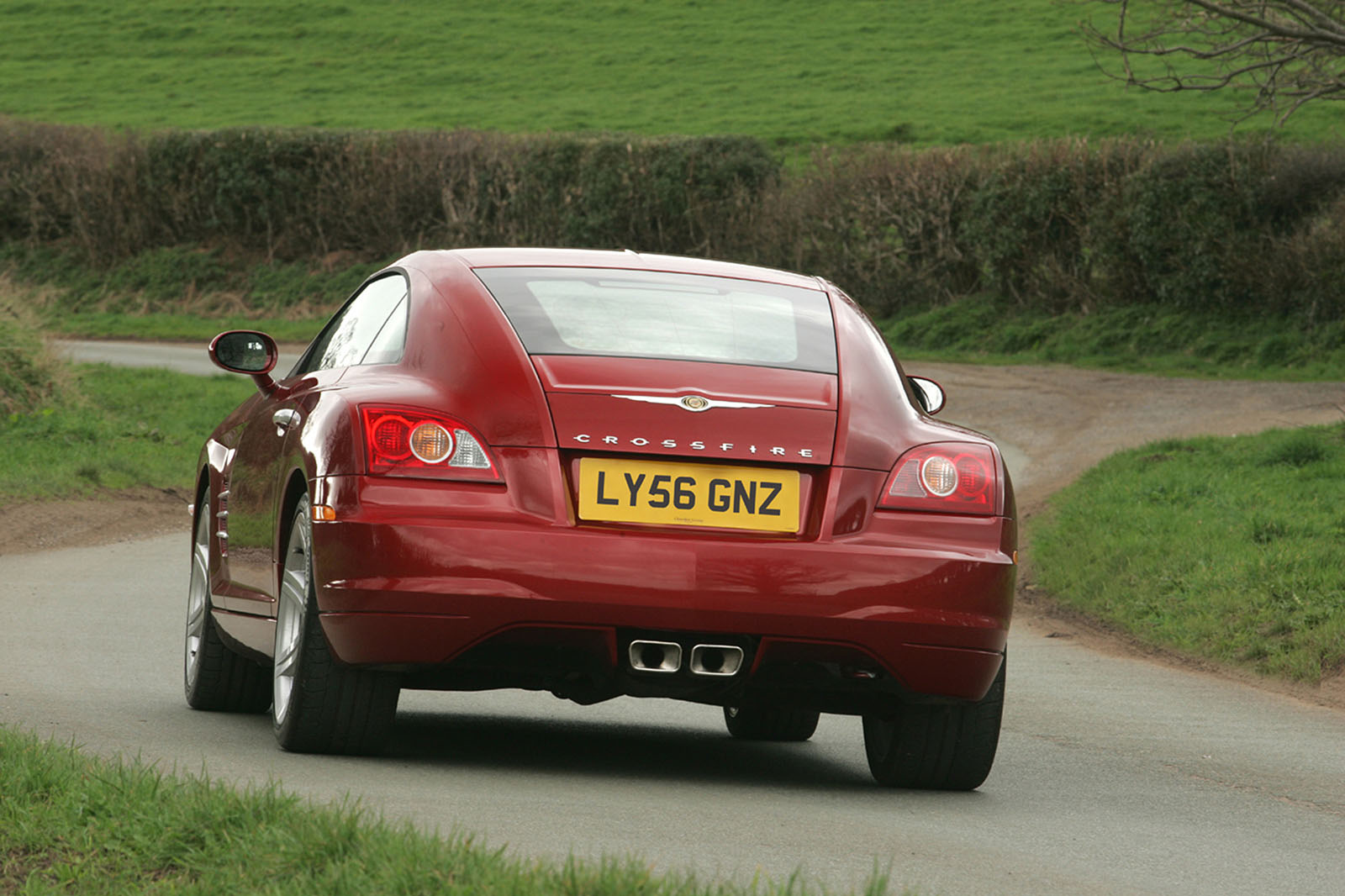 So, awkward styling and dated mechanicals, but well made, good value, a choice of body styles and a 215bhp 3.2 V6 driving the rear wheels via a six-speed manual gearbox or the (much better) five-speed auto. But are driving thrills another attribute? Alas, no. Dozy recirculating ball steering sees to that.
Instead, think of the Crossfire as a secure but relaxed GT. It has grippy 19in tyres at the back and 18s at the front, in combination with double wishbone front suspension and a multi-link rear set-up. It'll crack 0-62mph in 6.5sec when pressed but is happiest tootling between 2600 and 5300rpm, where most of the engine's torque is a throttle-squeeze away. It does have one genuinely sporty feature, though: an active spoiler that deploys at 60mph (you can operate it manually, too).
The convertible is almost free of scuttle shake. The electric-folding fabric hood is weathertight and quiet and should go from closed to open in 22 seconds. Check the windows drop automatically and that the hard tonneau cover opens to admit the hood, before closing flush. The cabin is comfortable – leather and air-con are standard – but it's plasticky and, owing to the high waistline, hard to see out of. Seek out cars with the optional parking sensors.
The supercharged SRT-6, with 330bhp and 0-62mph in 5.5sec and the suspension and brakes to match, ought to feel much sharper, and so it does – until you turn the steering wheel and sense that recirculating ball system. This version has future classic written all over it, but a standard, 06-plate automatic convertible with 50,000 miles for around £5750 is our pick. Trouble is, we've just seen a gen-two (fully galvanised body), 55-plate SLK350 auto with 62,000 miles and full service history for the same money…
How to get one in your garage: 
An expert's view – STUART DAVIES, SDSC SPECIALIST CARS:
"I've sold more than 100 used Crossfires. A lot of buyers are older people who've had Triumph TR7s and Stags and want something reliable but just as quirky. I'm picky about the Crossfires I buy. If the seller says the headlight covers look milky, I won't go to view the car because I know it's been left outside and will likely have rust issues. Blaze Red is the colour to have. Convertibles look better than coupés and suffer very little scuttle-shake. Regardless of model, now is the time to buy before the classic bug takes hold."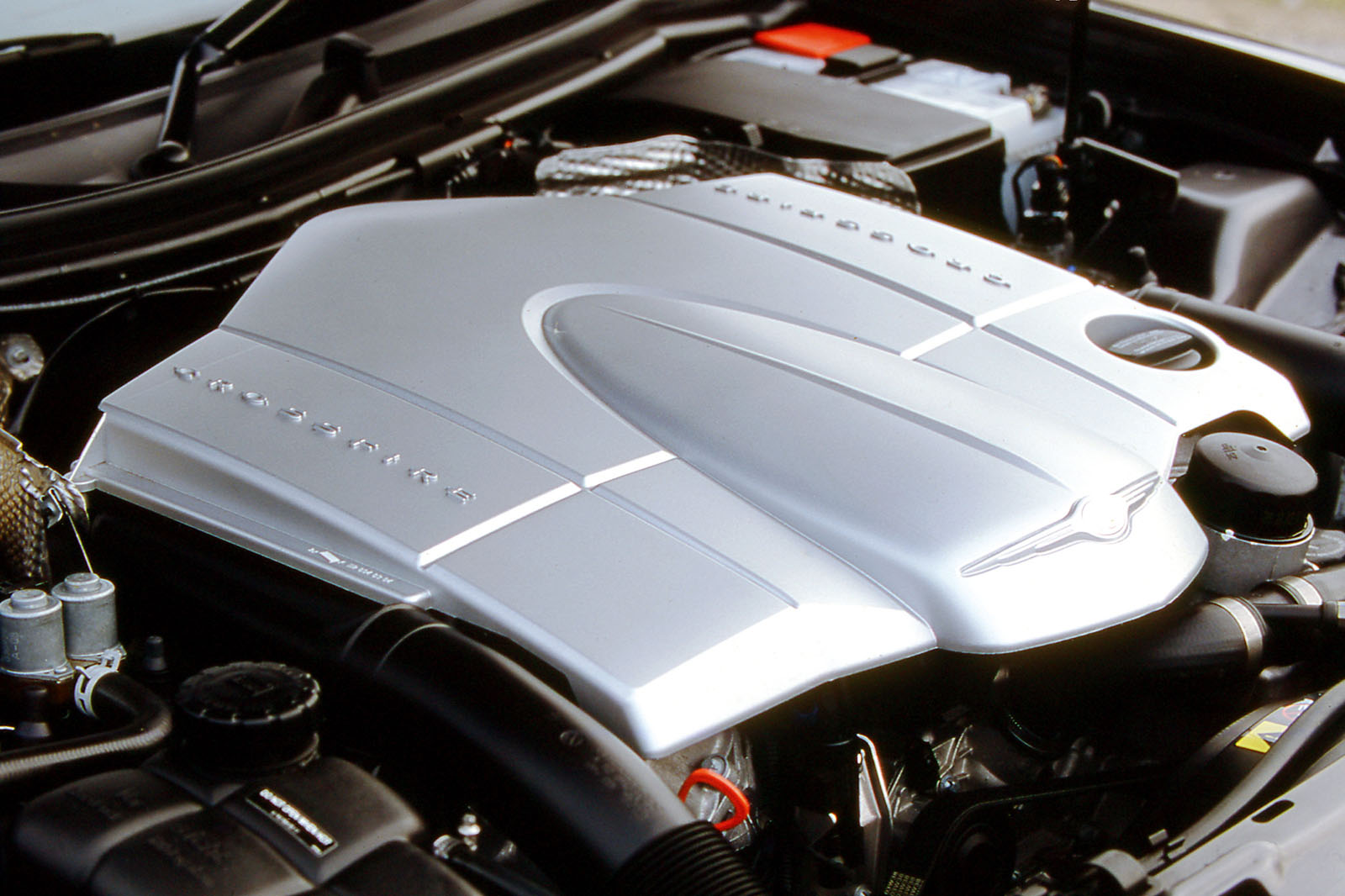 Buyer beware…
ENGINE – The Mercedes V6 takes eight litres of oil and 12 spark plugs, so factor that in if a service is due. If the engine light is on, check the relay control module. Faulty crank sensors on early 04-reg cars mean the engine turns but doesn't fire. A rattly SRT-6 supercharger may just need a tap to reseat it.
TRANSMISSION – Check for vibrations at 30mph and 70mph — it could be the propshaft's rubber doughnut coupling. Oil can leak from the ECU's connection into the auto'box (a new rubber plug is £12). Faulty brake pedal switch can lock the 'box in Park; use the manual override below the shift lever.
ELECTRICAL – Water ingress can flood the boot, shorting the central locking module.
RUNNING GEAR – Brakes and suspension rarely give trouble but the steering lock can seize. One fix is to drill out the locking pin.
BODY – Check the active rear spoiler works (rises at 60mph, falls at 40mph). If it doesn't, a faulty switch requires expensive replacement of the switch bank on the dash. The cabrio's folding roof should be watertight. Thick steel body is a challenge for dent repairers.
CORROSION – Rear wheel arch lips hold muck and water, causing paint bubbling and rust. Boot catch sponge seal holds water, leading to the same.
INTERIOR – Check switches work and, on early cars, that the cupholder works. Check roller-blind luggage cover is present.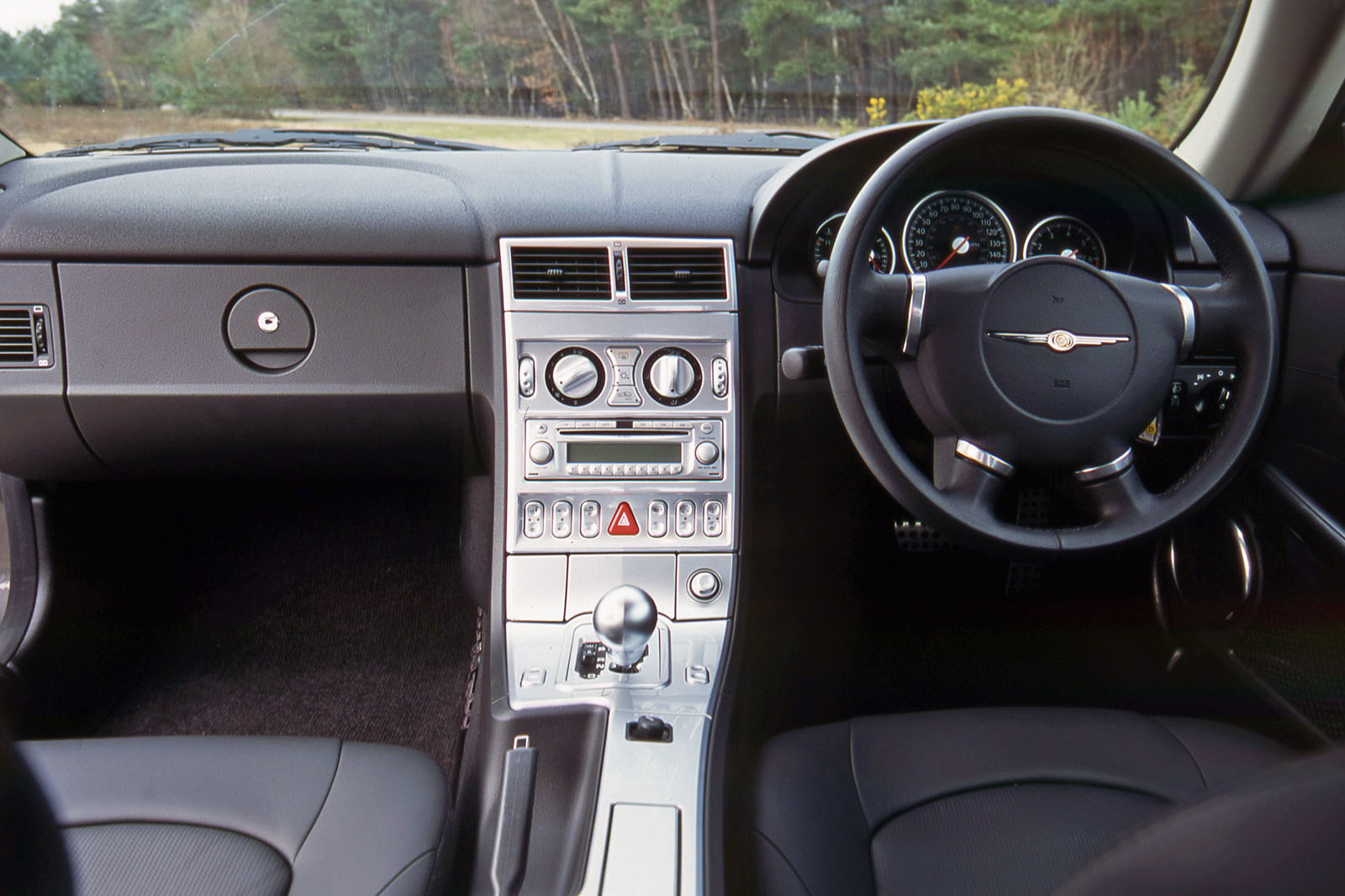 Also worth knowing:
Parts exclusive to the Crossfire, such as body panels, are expensive; otherwise save money by buying parts shared with the SLK from suppliers like Euro Car Parts. For servicing, the model is pretty simple, so any good workshop will be okay.
How much to spend:
£1500-£2750 – Early 03-04 cars (mainly auto and manual coupés) from 50k-130k miles.
£2800-£3995 – Tidier, early coupés up to 70k miles and 07-reg; some higher-mileage cabrios.
£4000-£5495 – Reasonable mile cabrios to 06-reg.
£5500-£7495 – Plenty of tidy 06-reg convertibles up to 60k miles, plus lower-mileage coupés.
£7500-£9995 – The best late and low-miles drop-tops, plus SRT-6 coupés and convertibles. The best of the latter go to £14,000.
One we found:
CHRYSLER CROSSFIRE 3.2 AUTO CONVERTIBLE, 2006/06, 67K MILES, £4490 This two-owner, dealer-sale soft-top is an eyeful in red with grey leather. If you prefer the coupé, the same money buys a cherished one-owner 05-reg in pretty much the same spec, with 59k miles and a full service history.
Source:-.autocar