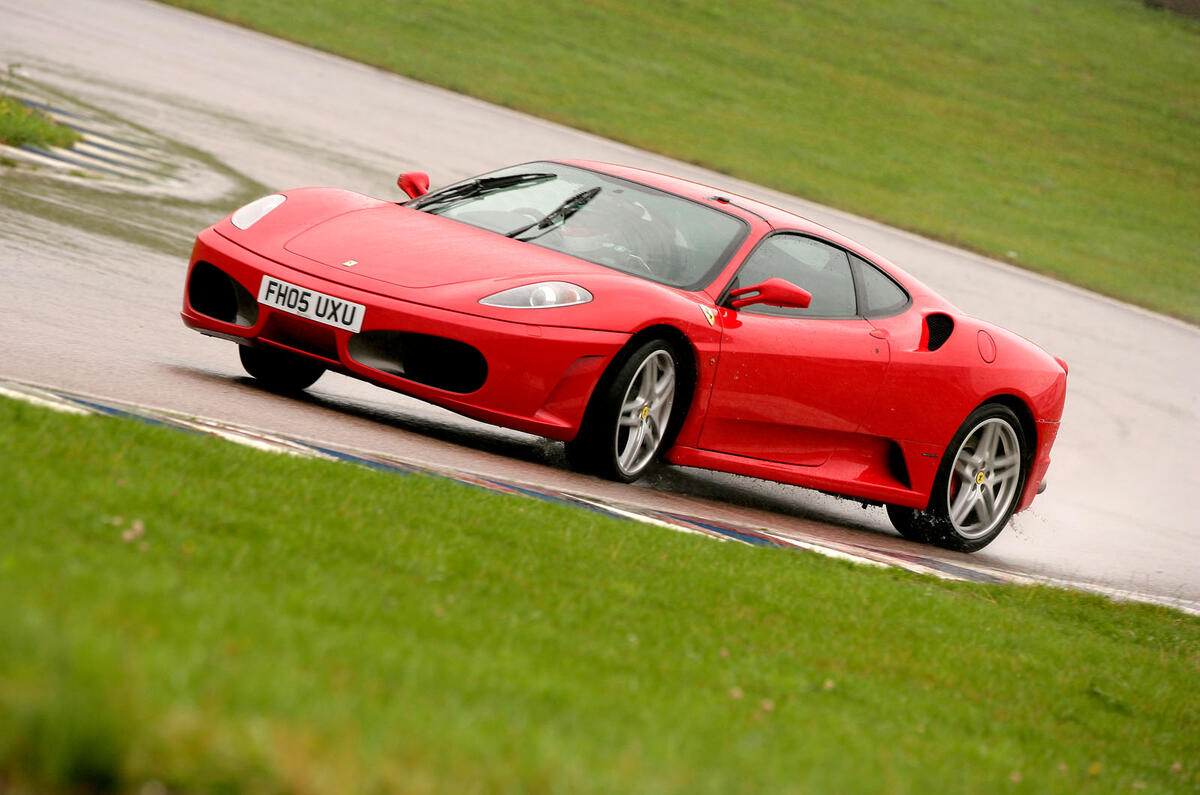 "Now's the time to buy a 430 while prices are soft and there are plenty to choose from." So says James Caborn, sales executive at Kent High Performance Cars.
The dealership majors on Ferrari and the day before we spoke, James had sold a 15,000-mile 2006 F430 Spider F1 for £77,000, or £3000 off the screen price. It was a proper car, too, finished in Rosso Corsa with Nero Black leather, and fitted out with the interior carbon pack.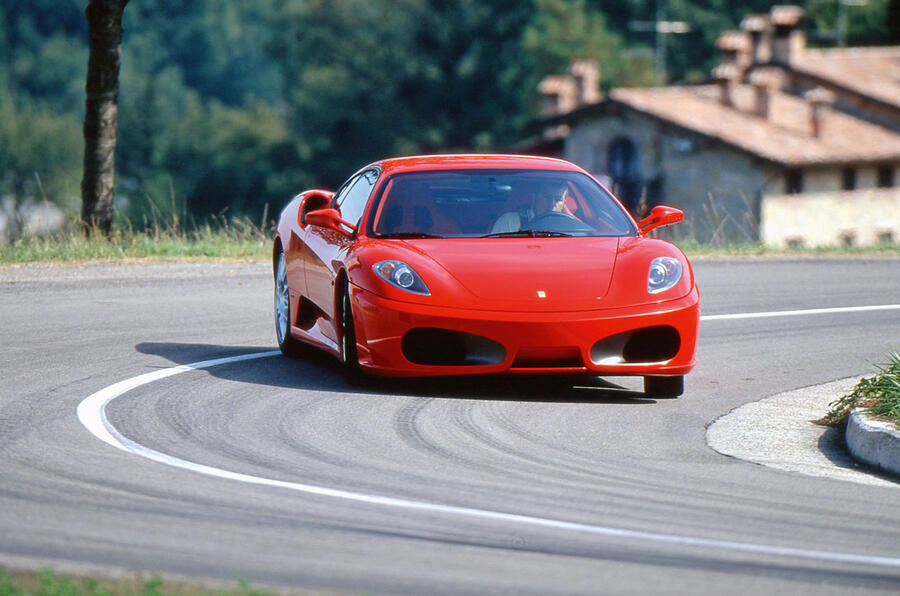 On the same day, the cheapest approved used F430 in the official dealer network was also a coupé F1; another 2006-reg but with 24,000 miles, finished in Nero Black and advertised for £79,900, including the excellent, official used car warranty.
But whatever you spend on a 430 (from around £60,000 for tired cars all the way to £280,000 for a late, lefthand-drive 16M F1 with full exterior carbon pack and 8000 miles) you're getting a wonderful, usable Ferrari.
It was launched in the UK in 2005 in both coupé and convertible forms, powered by a rear mid-mounted 4.3-litre V8 producing 483bhp. This was an all-new engine with, crucially, chain rather than belt-driven camshafts, laying to rest buyers' concerns regarding the expensive belt-change intervals associated with earlier models. (On that point, the 430's forerunner, the 360, does at least have a removable panel for access to the offending area.)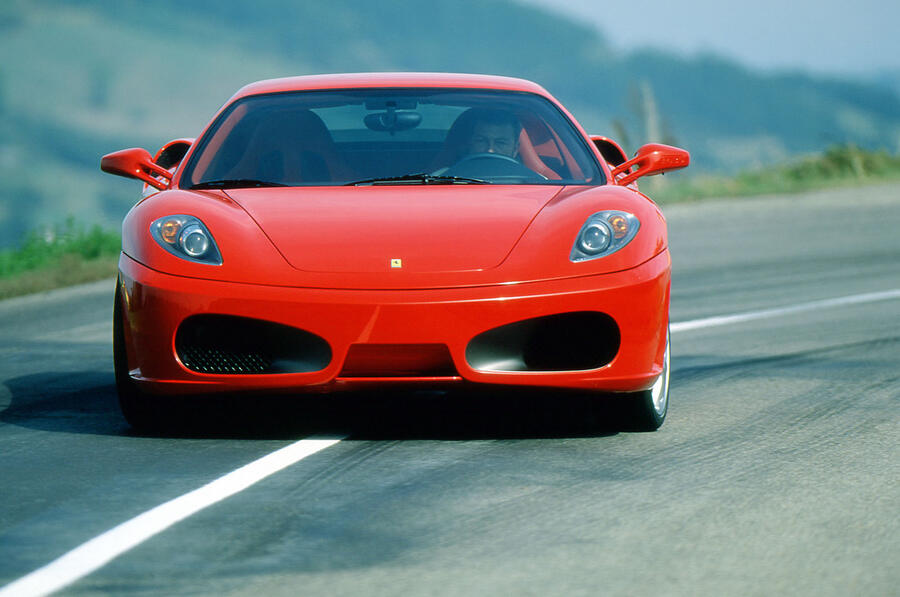 Drive passes to the rear wheels through a clever electronic differential called the E-diff that channels torque to the wheel with the greatest grip. You can play tunes on it via a rotary controller called the manettino mounted on the steering wheel. Depending how courageous you're feeling you can cycle through five grip levels. Verging on crazy? You can turn it off completely. The same controller allows you to adjust damper settings, shift speeds and throttle response. Gearboxes are a choice between a six-speed manual or Ferrari's F1 automated manual with paddle shifts. Only around 10% of 430s were sold with the manual 'box.
From 2007 a stripped-down, 503bhp version of the coupé called the Scuderia was offered followed, in 2009, by a convertible version called the 16M Spider. Also, from late 2007, previously optional carbon ceramic disc brakes became standard. Great if you like track days; not so if you don't and the discs need replacing…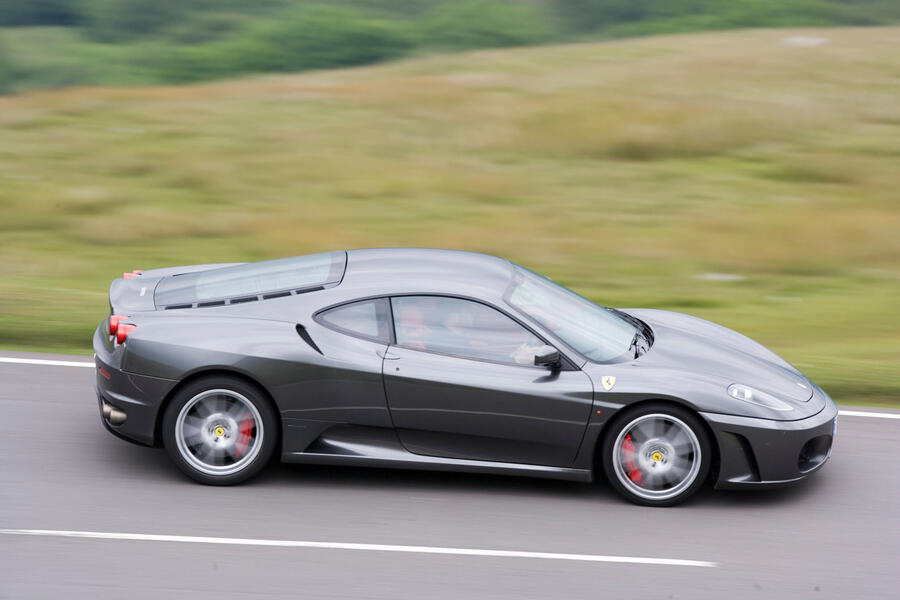 That expensive niggle aside, the 430 was a thoroughly well-sorted car from day one, so don't fret about buying an early one over a later model. Problems? Exhaust manifolds can crack – although there's a fix and in any case, many were replaced – it's heavy on suspension and the rubberised finish on the interior can come off on your hands.
A full main dealer or specialist service history, the toolkit and the right tyres are a must. If it's a convertible, check the hood is free of tears, and folds and sits properly. All good? Then do what the man says: buy now while prices are soft.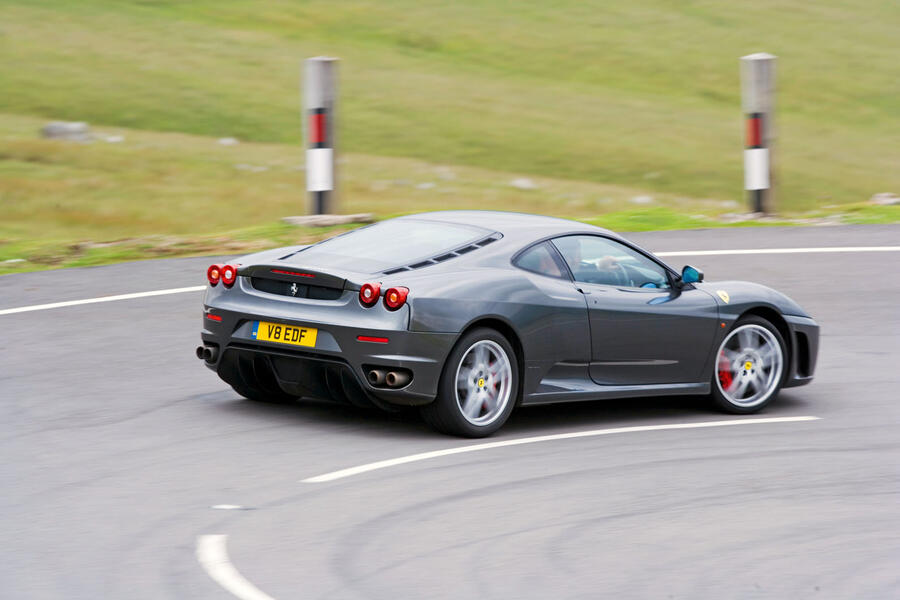 How to get one in your garage
An expert's view 
Scott Chivers, Multiple Ferrari owner and self-taught Ferrari fixer: "I owned a 430 Scuderia I bought from a Ferrari dealer in Austria and drove home from Vienna without a problem. The car had only done 6000 miles but I sold it a few months later to a chap who has barely driven it since. That's a tragedy because like the 360, the 430 is easily a daily driver that can take serious mileages. If the entry price is too high, consider a left-hand-drive one. There'll always be a good market in the US and Europe for it when you sell. Rosso Corsa, or what I call Resale Red, with either a black, tan or cream interior is the best combination."
Buyer beware…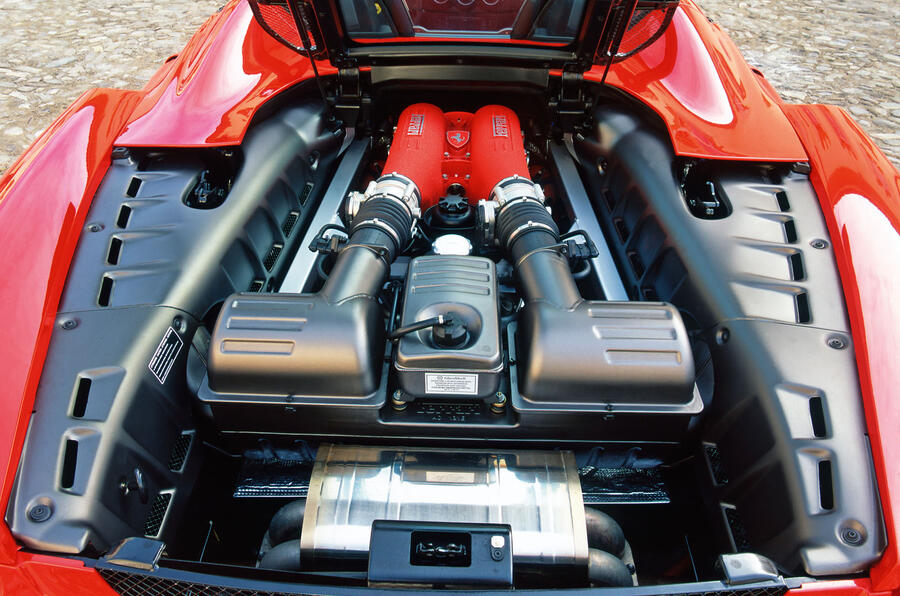 ■ Engine: First, have the undertrays removed. The engine has a dry sump so check the oil level when it's hot. Services should be every 6250 miles or annually. Check for cracked exhaust manifolds. Excessive engine vibration may be a cracked engine mount.
■ Transmission: Check for regular fluid changes and hydraulic actuator leaks. Examine the transmission control unit's clutch wear record; a worn clutch will make the car sluggish from take-off. On manuals, check for a heavy clutch and for slippage. A troublesome E-diff might be faulty solenoids. Examine the gearbox mounts which can crack.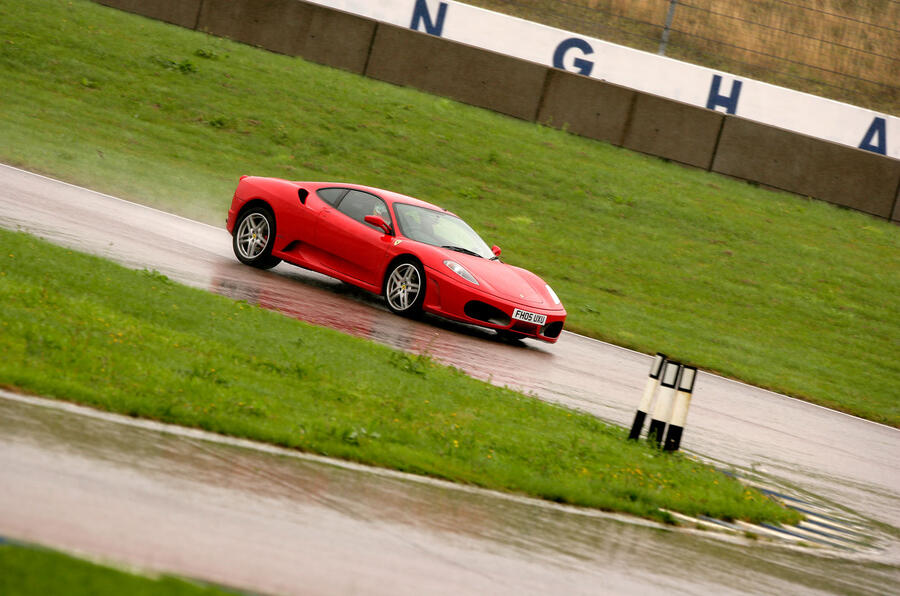 ■ Suspension and brakes: It's heavy on balljoints and bushes. Check ride modes work and for play in the steering wheel, suggesting worn tie-rod ends. Feel for worn wheel bearings (about £800 a corner). If ceramic brake discs are fitted, check their remaining life using Ferrari's diagnostic system. Check caliper pistons aren't seized.
■ Body: Corrosion of the largely alloy body shouldn't be an issue so any you see is likely to be damage-related. Check the expensive and hard-to-replace windscreen for chips and cracks. Make sure the Spider's hood sits correctly. Feel for loose tail-lights (a broken bracket that can't be fixed) and loose wing mirrors (a loose screw).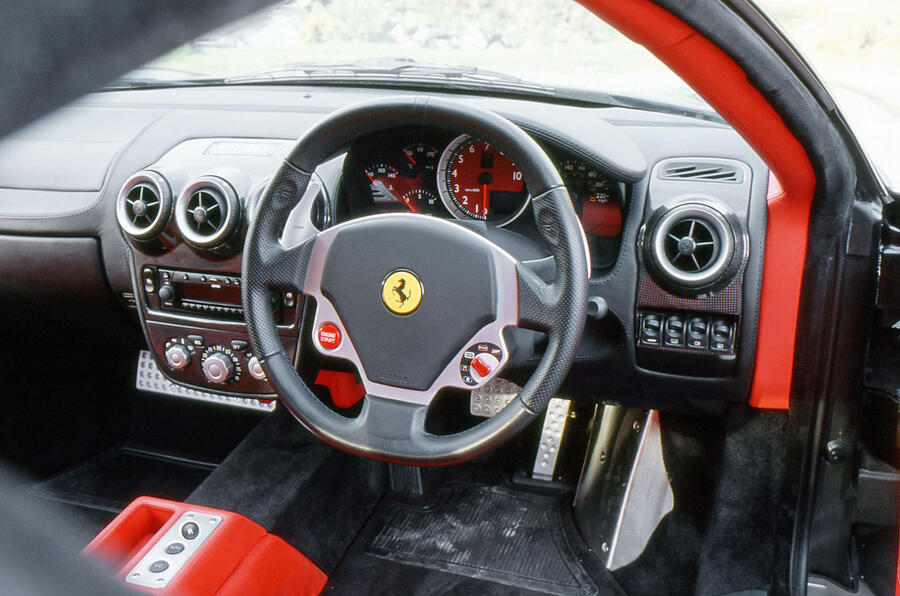 ■ Interior: Examine the dash leather for shrinkage (noticeable around the vents and airbag). Check if the dash vents have popped out and feel for sticky buttons which may need to be re-rubberised.
Also worth knowing 
Using OE (original equipment) Ferrari parts is recommended, but enthusiasts also use specialists such as Hill Engineering (hillengineering.co.uk), whose parts can exceed OE quality.
How much to spend 
£60,000-£68,999: Tired right-hand cars in need of TLC plus high-mileage left-hookers.
£69,000-£78,999: Some tidy lhd cars and a mix of mainly rhd F1 coupés, many with no more than 30,000 miles and no older than 2007.
£79,000-£89,999: Brighter coupés and convertibles with most desirable specifications, better provenance and lower mileages.
£90,000-£99,999: A 2007 F1 convertible with 14k miles, Mk2 manifolds and Hill Engineering caliper pistons, for £95,000.
£100,000 and above: Very low-mileage 430s at all years.
One we found 
Ferrari F430 Coupé, 2007, 25k miles, £74,995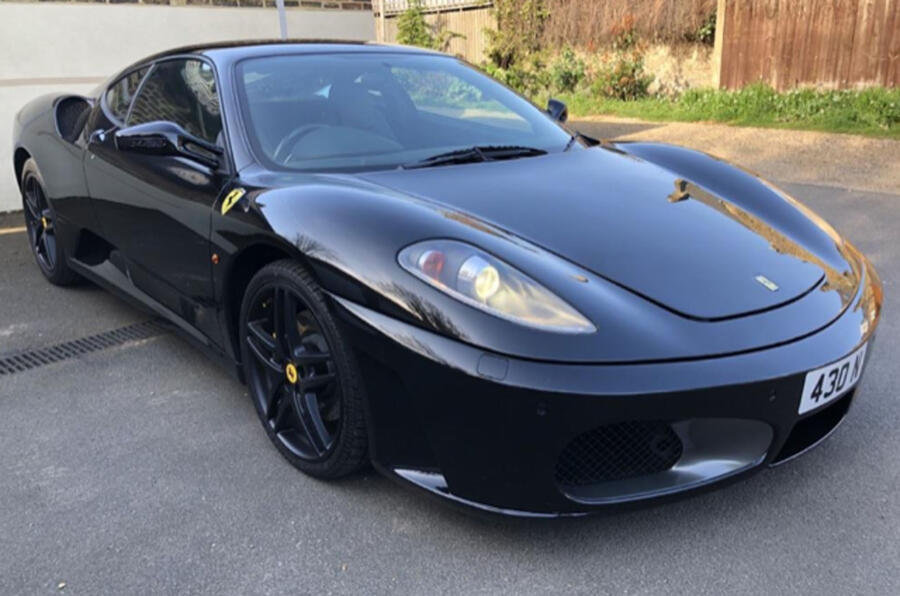 OK, it's black and it's had six owners but this private sale, right-hand-drive 430 has the right mileage, full main dealer service history, and the sought-after carbonfibre interior pack, and carbon rear panel and lower diffuser.
["source=autocar"]