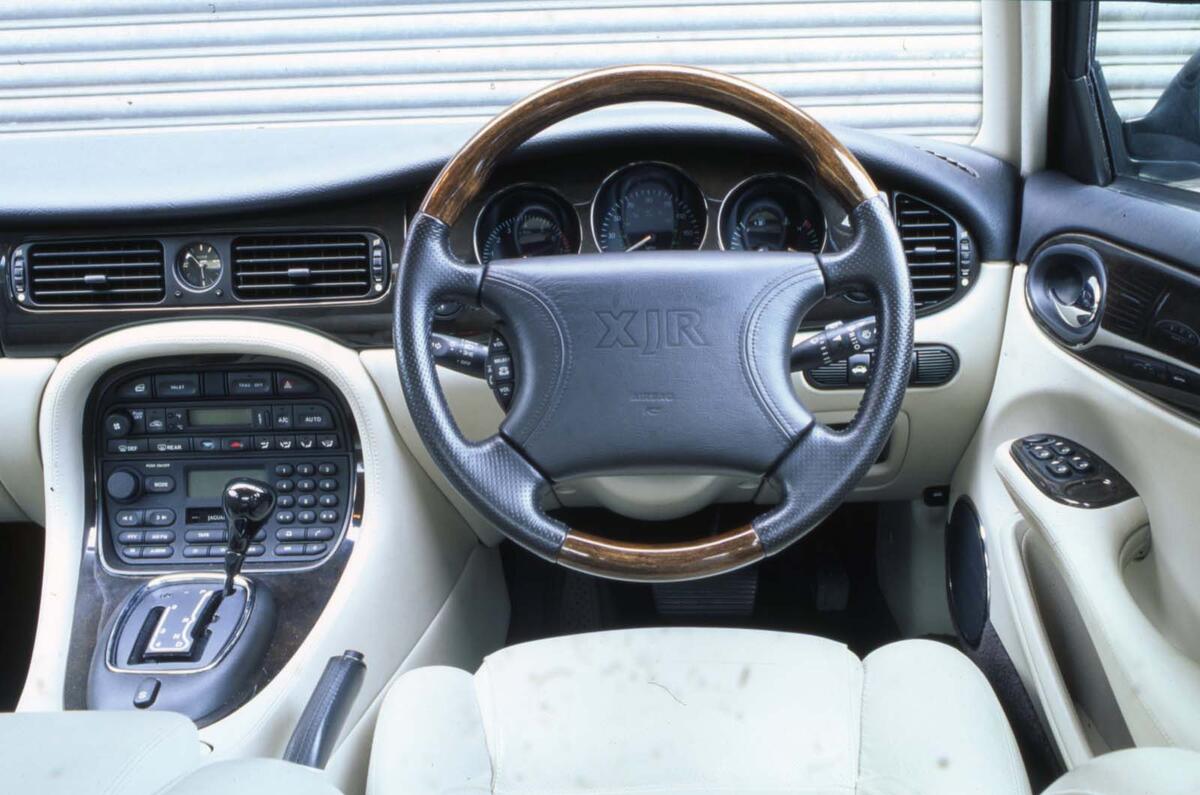 If those 19in 10-spoke alloy wheels and the discreet badge combining a red 'R' with a green 'XJ' don't quicken your pulse, then perhaps the prices of early XJRs will.
How about £4795 for a car that when new, 15 years ago, cost around £60,000?
Of course, that's the way of big, thirsty expresses such as the XJR; a comfy four-door saloon powered by a 390bhp 4.2-litre supercharged V8 that's good for 0-62mph in 5.0sec and a top speed limited to 155mph.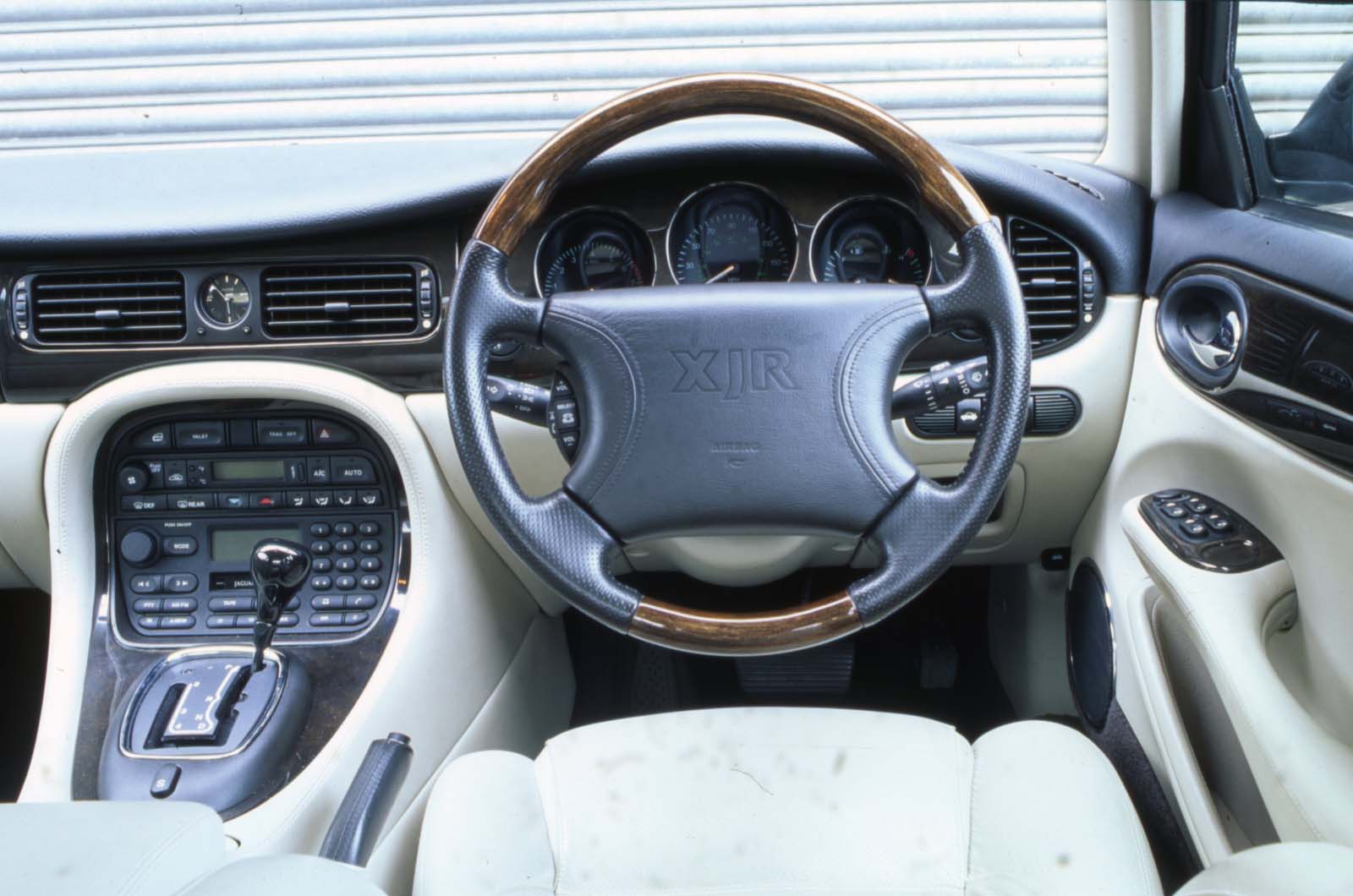 It's so discreetly powerful that one specialist we spoke to suggested our 'Worth knowing' advice might be that you could very easily lose your licence driving one.
This XJR was launched in 2003 – there were other XJRs before then – with the aim of raising the image of the X350-series XJ, especially among younger buyers alienated by the new range's conservative styling.
Jaguar really had missed a trick. The X350 was one of the most advanced production cars in the world. In place of the traditional steel monocoque favoured by competitors, it had one fashioned from extruded aluminium. It was an astonishing 40% lighter and 60% stiffer than its predecessor.
However, none of this was communicated by the X350's traditional fluted bonnet, elegant lines and shallow glasshouse. The model's target audience took one look and went shopping for a BMW 7 Series or Mercedes-Benz S-Class instead.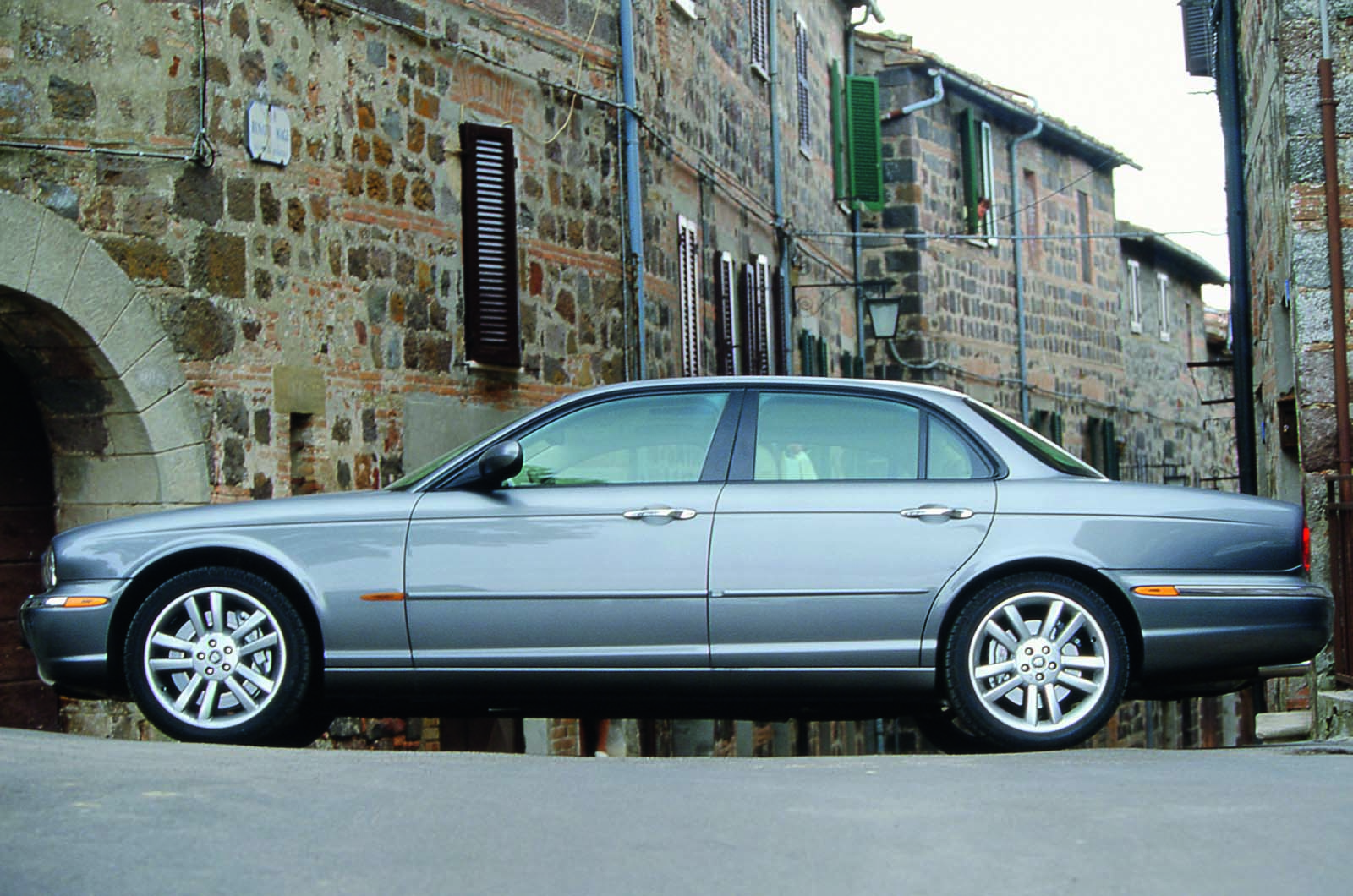 Fortunately, not so the older, more conservative buyers such as the captains of industry who accounted for so many sales of the red-blooded XJR. They racked up enormous mileages wafting between clients and golf courses. Such was their regard for their XJR, and the size of their expense accounts, that they rarely neglected servicing. Even today, 13 main dealer stamps in the book is common. Only the best tyres would do too. Scrutinise the supporting pictures of XJRs in the classified ads and you'll invariably see unblemished alloys wrapped in premium Pirelli P Zeros.
Out of the box, the XJR came with heated, leather seats, a powered driver's seat, sports suspension, parking sensors, traction control and a sat-nav. A minor facelift in 2007, a year before the model bit the dust,brought front-wing vents, cleaner bumpers without the earlier version's staid, chrome caps, and slimmer seats that created more interior space.
Technicians we spoke to agreed the XJR is a reliable old thing. It may be the sporty model in the line-up but its ride should be supple and poised. Any problems in this department will almost certainly lie at the doorof worn suspension bushes or leaky strut airbags. It can get through air suspension compressors too; roughly around the same rate as discs and pads. Thankfully, you can pick them up from around £100. And despite its aluminium, don't expect tin worm to be entirely absent. It isn't, but it has a habit of lurking out of sight. All good? Then have a go. Just keep your eye on the speed limit.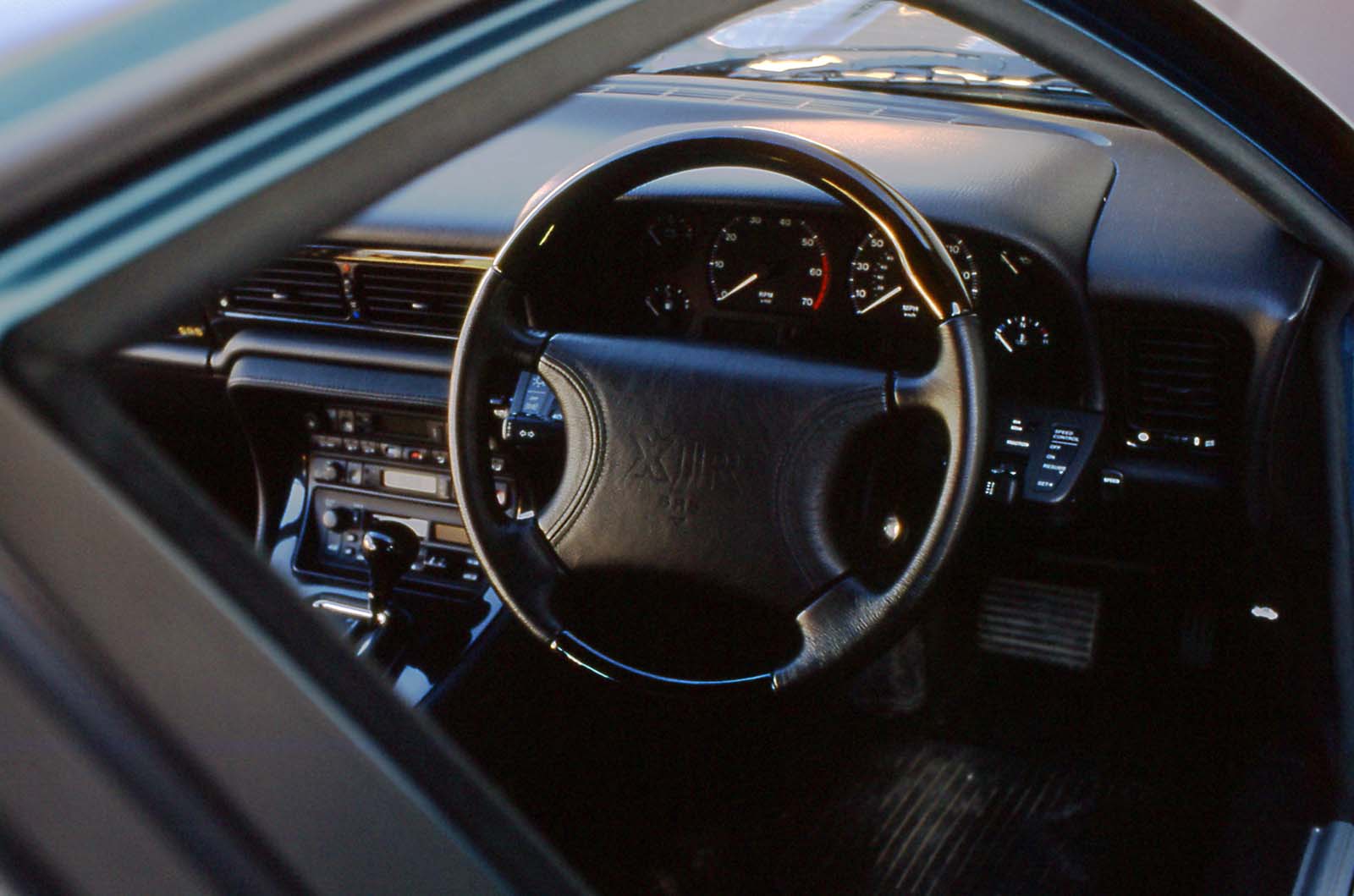 How to get one in your garage: 
An expert's view, Sean Collins, XJ motor services: "The XJR engine is very reliable. Jaguar engineered its ancillaries, fixtures and fittings to withstand the extra stresses and strains. I'd recommend a high-mileage motorway car over a low-mileage one that has done lots of short trips on potholed urban roads – no good for the engine or the suspension.
One of my customers has just bought a 200,000-mile XJR. He lives in Northampton but works in Staines. He has complete confidence in the car. It has a slightly noisy diff but I've told him there's another 12,000 miles in it, so he's ignoring it. That's the trick with these big cars: find a specialist who can prioritise running repairs and help manage your costs."
Buyer beware…
ENGINE – Check for leaks from the bleed pipe at the radiator expansion bottle. A squeaky auxiliary belt could mean the roller bearings in the belt tensioner are wearing out.
TRANSMISSION – The gearbox sump, which incorporates the gearbox filter, can spring a leak but is only around £200 to replace.
SUSPENSION – Check the front-mounted compressor, which can play up but isn't expensive. Also check the integrity of the suspension valve block in the boot. The bushes in the front lower wishbone 'banana' arms can split, causing irregular wear on the inner and outer shoulders of the front tyres. The rear suspension lower bushes often fail. The bushes on the lower air spring unit (one bush per corner) can be troublesome. The rear units tend to fail first.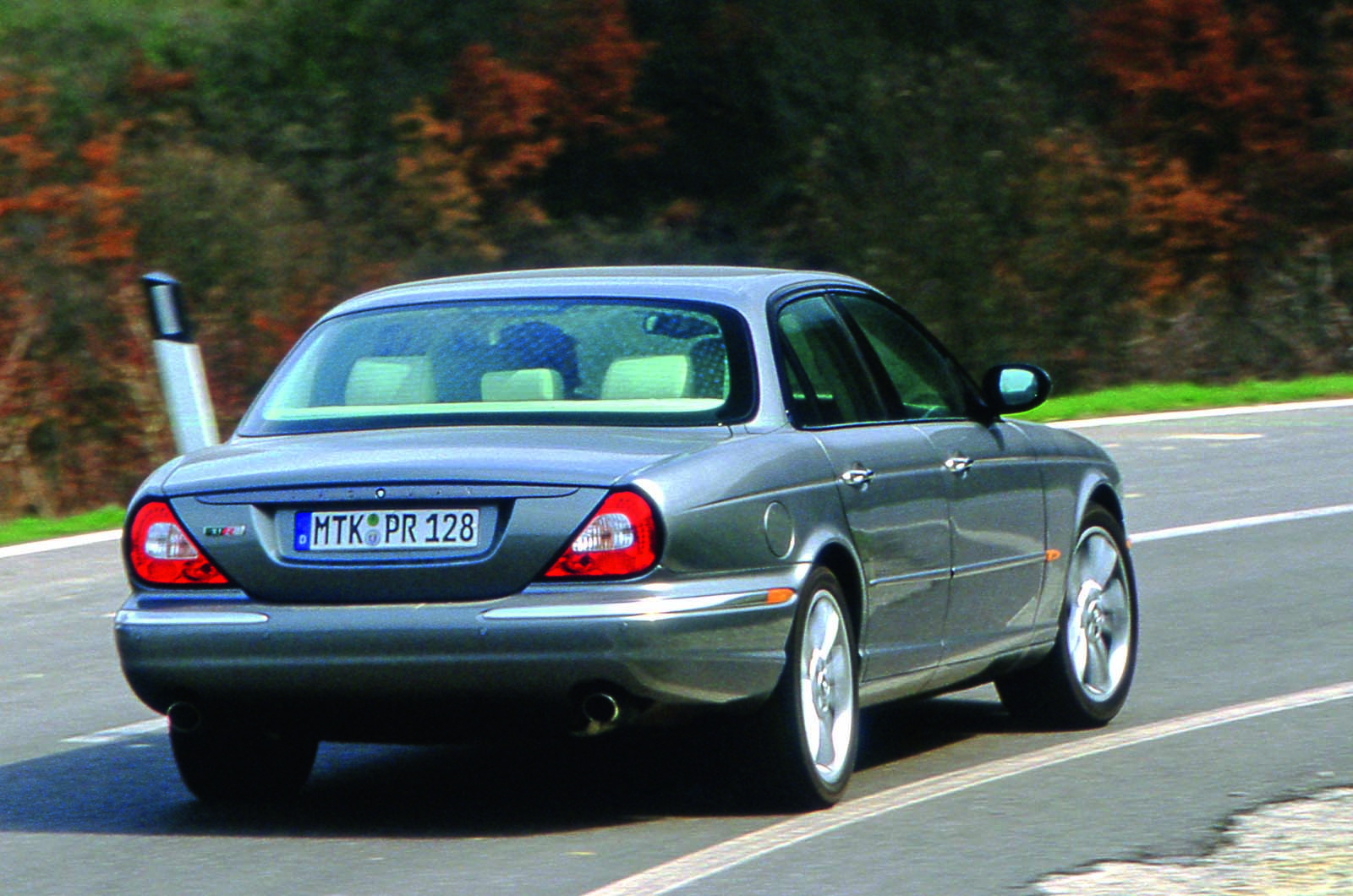 BODY – Look for rust on the boot lip and above the chrome strip, on the lower trailing corners of the rear doors and on the rear window seal at the D-pillar. Under the skin, steel bolts corrode where they touch aluminium and often break off when unscrewed. Check the earth contact behind the headlights on the front radiator mount because failure can cause electrical havoc.
INTERIOR – Tough but ensure the air-con, windows and locking all work. Leather driver's seat bolster can split with age.
Also worth knowing:
Fortunately, some suspension parts are shared with Audis and VWs. There are various excellent suspension specialists, including Arnott, too. The supplier also makes a coil spring conversion set for around £1500. Not ideal but cheaper than the £1000 per corner one Jaguar dealer quoted for new, original-equipment struts.
How much to spend:
£4750-£6495 – Mainly 2004-reg cars with 110k-180k miles, most with full service histories.
£6500-£8495 – Lower-mileage 2003- to 2005-reg cars with mileages around 80k and, again, most with full histories.
£8500-£9995 – Some 2006-reg cars with just under 100k miles and full history, plus 2007 cars with about 80k miles for £9995.
£10,000-£11,495 – Low-mileage early cars plus the occasional 2009-reg with around 100k miles and full history.
£11,500 AND ABOVE – Mix of ages with mileages around 80k.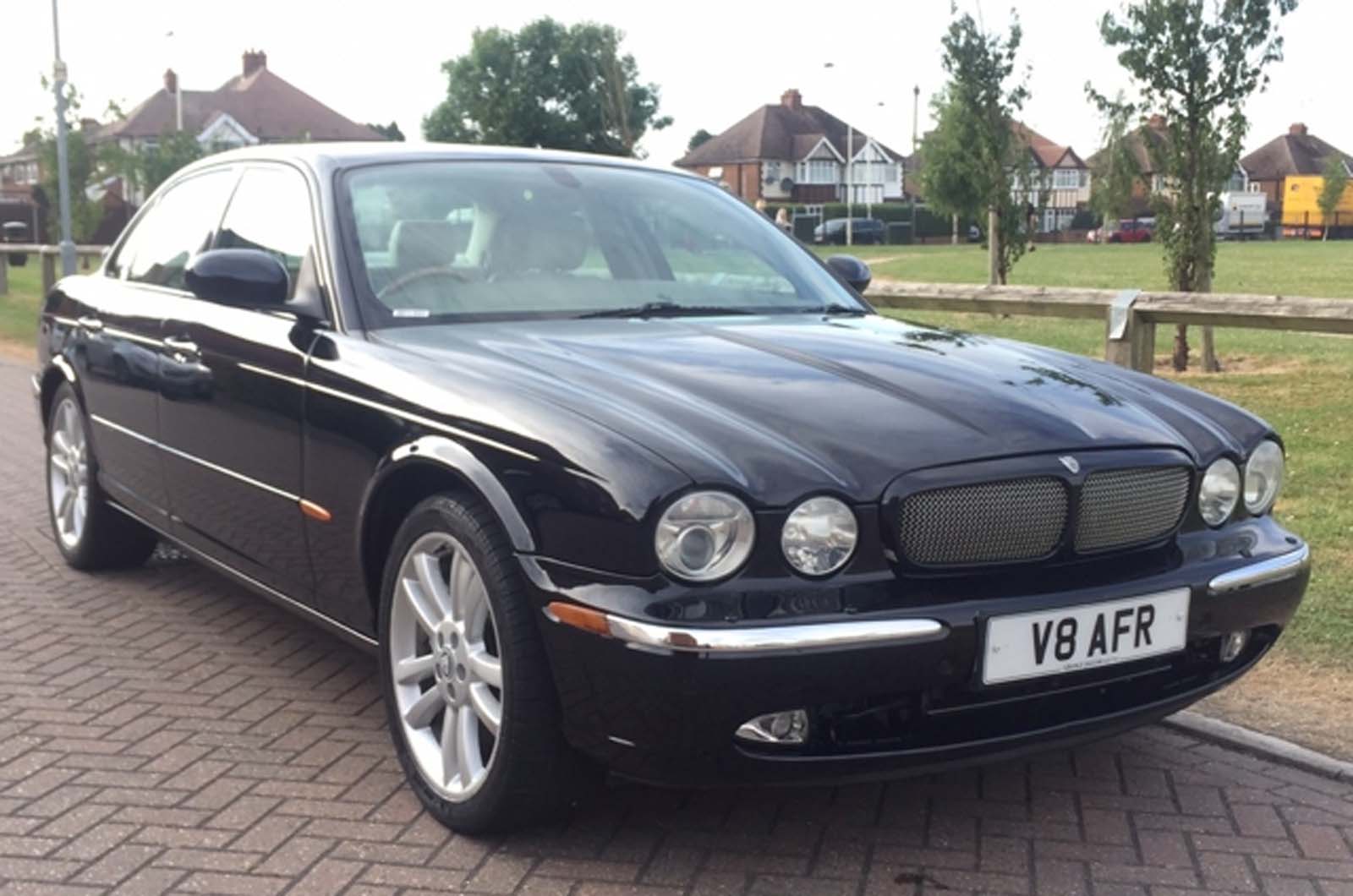 One we found:
JAGUAR XJR 2004/04, 120K MILES, £5290 – This one-owner XJR has full service history (10 Jag stamps, one specialist) and comes with a six-month warranty (check exclusions) and 12 months'AA breakdown. Steering wheel and driver's seat appear worn. Otherwise, it looks great in black with cream leather.
source:"-autocar