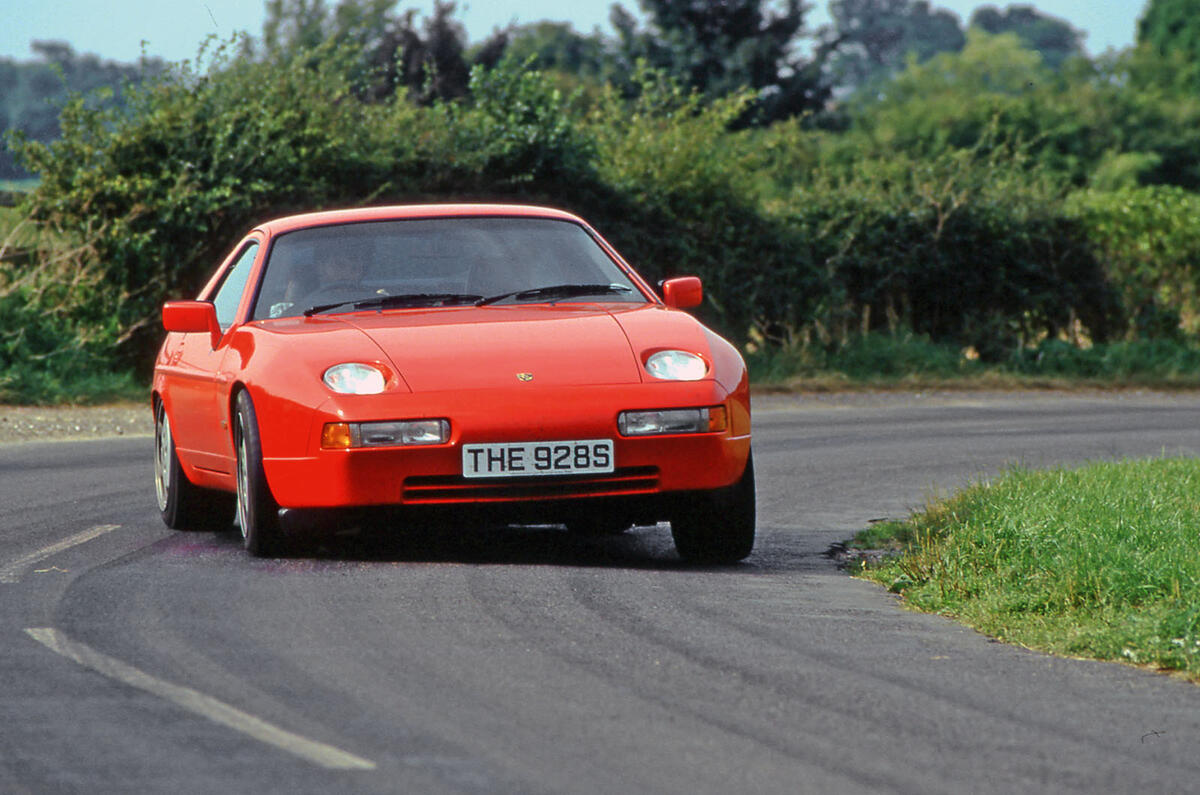 For years the model languished in motoring's retirement home, celebrated occasionally but otherwise left to rot. As recently as 2013, decent runners could be picked up for as little as £4750, some dropping as low as £2300. One rare GT manual with a good service history was £8250.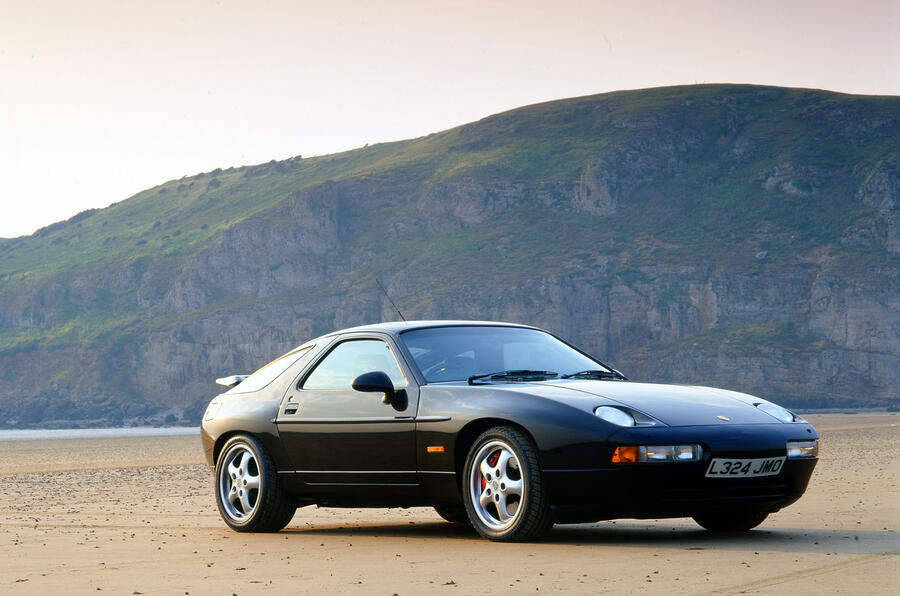 They're not that cheap today. Cars that are decent if care-worn start at around £10,000, while sound 928s begin at £20,000 and those that let you sleep at night cost from £25,000. With the exception of a few sought-after manuals, they're all autos.
The cheapest, straight-sounding manual we found was a 1982 X-reg 928 4.5 with 80,000 miles and full service history, being sold privately for a not unreasonable £21,500. A later 5.0 GT manual in sound order and with around 100,000 miles was £38,000. The best low-mileage GT manuals go for around £50,000.
Intended to take the place of the 911, sales of which had slumped, the 928 was first powered by a front-mounted, 4.5-litre, fuel-injected V8 producing 237bhp. Drive went to the rear wheels via a five-speed manual gearbox or optional three-speed auto.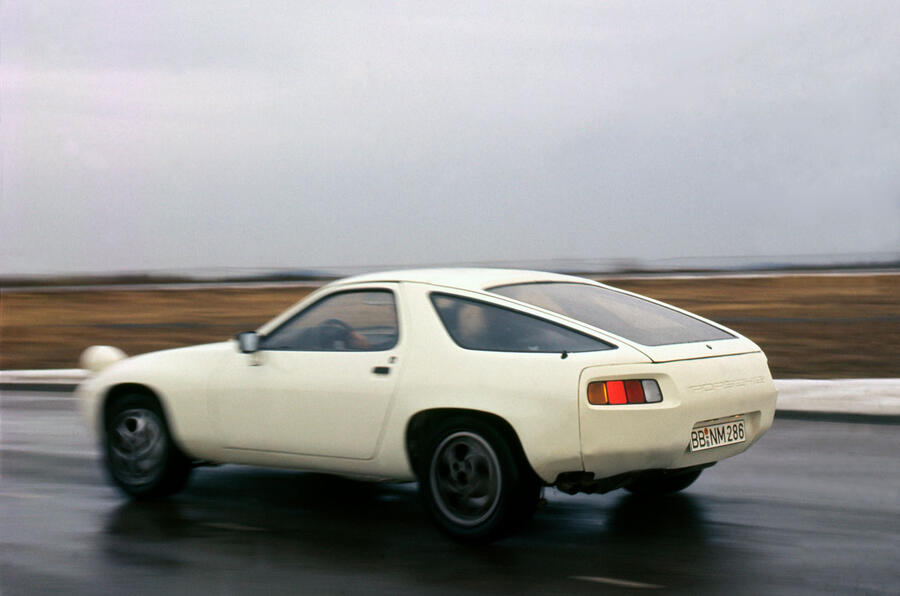 David Hemmings, author of two books on the 928 and currently the 928 register secretary of the Porsche Club, bought one new in 1980 (cost: around £20,000) following a succession of unreliable British sports cars. He subsequently acquired a 1992-reg S4 in 1995 and then in 2018 bought the first manual 928 to arrive in the UK, a 1978 4.5.
"My first 928 impressed me with its looks, solid build quality – it was galvanised and had aluminium panels – and good standard equipment level," he recalls. "The V8 was great, of course, but it was also reliable, which made a change."
Today, early 928s are prized for their clean lines and relative simplicity. For the be-spoilered 928 S of 1980 the engine grew to 4.7 litres and produced 296bhp. The 928 S2, essentially a more powerful (306bhp) and updated S, followed it in 1984. The S4 of 1987 upped the ante with a 32-valve 5.0-litre V8 producing 316bhp. The limited-edition SE manual arrived in 1988 (it fetches high prices today) followed, a year later, by the equally rare 325bhp GT manual. As the end beckoned, in 1992 the S4 and GT morphed into the GTS, powered by a 5.4-litre V8 producing 345bhp. The last cars left the production line in 1995.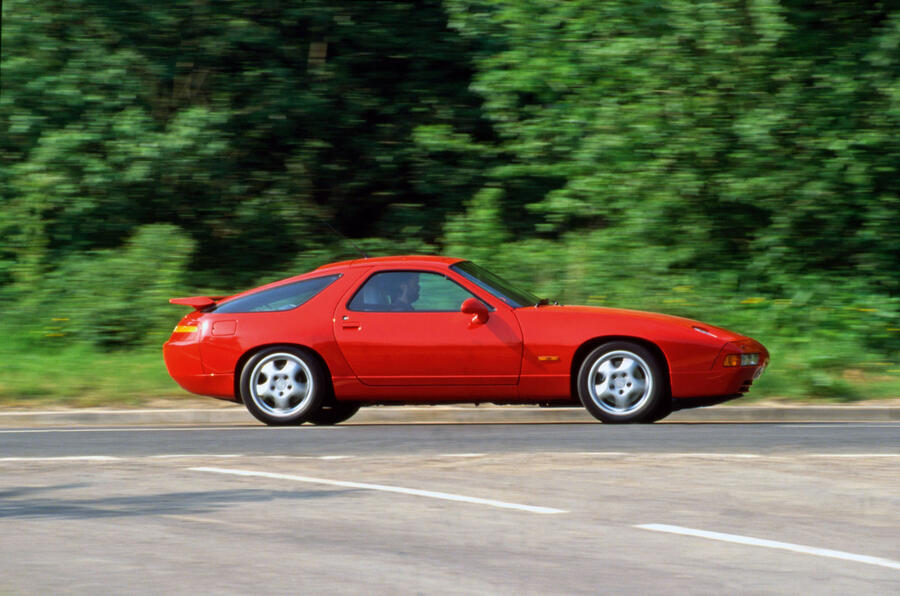 Of the 4500 928s sold in the UK, Hemmings reckons between 2750 and 3000 remain, testament to the appeal and durability of this charismatic GT. Put one on your drive before prices are out of reach.
How to get one in your garage
An expert's view 
Andrew Means, founder Gmund Cars: "I owned a 928 for five years, bought out of the classifieds for £6600 and sold for £20,000. Today you have to be really careful when buying one. I was offered three last year but didn't bite; I later saw one of them sell at auction for £30,000. I hope the buyer knew it had a knackered gearbox. For years, few people wanted a 928 so they weren't looked after properly. People pay fortunes for the rare manuals but the dog-leg 'box doesn't suit righthand drive. Give me an auto any day."
Buyer beware…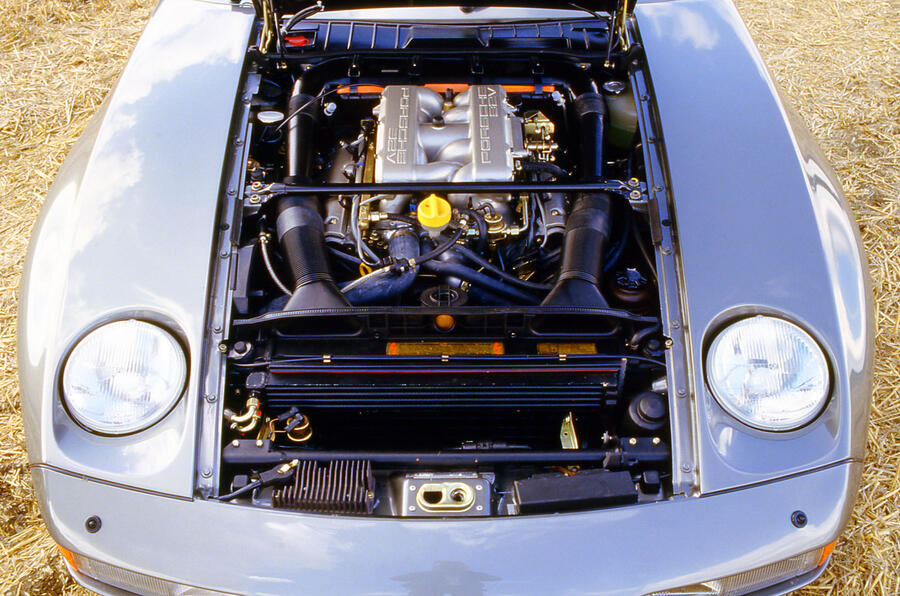 ■ Engine: Engine smoke when warm hints at worn valve guides and cylinder bores. Check the oil level and try to gauge oil consumption (500 miles per litre is typical). Lumpy running could be a worn distributor or failed ECU; vibration at idle may be worn engine mounts. Timing belts, tensioners and water pumps should be changed every 60k miles or four years. Check for coolant leaks; Porsche coolant needs changing every four years.
■ Transmission: Check that the torque tube connecting the gearbox to the diff isn't putting pressure on the flywheel mounting plate. Examine the underside of the automatic gearbox and torque converter for leaks. Rare manual 'box has a notchy change but too much stiffness can wear out the synchros.
■ Brakes, steering and suspension: Check the brake lines and hoses, steering and driveshaft gaiters, and suspension arms and bushes. Clonking could mean worn bushes; a floaty ride suggests worn dampers.
■ Body: The galvanised 928 has aluminium doors, front wings and bonnet but check for bubbling around windows and the rear hatch, and the underside for corrosion. Tired sunroof and tailgate seals can cause damp carpets.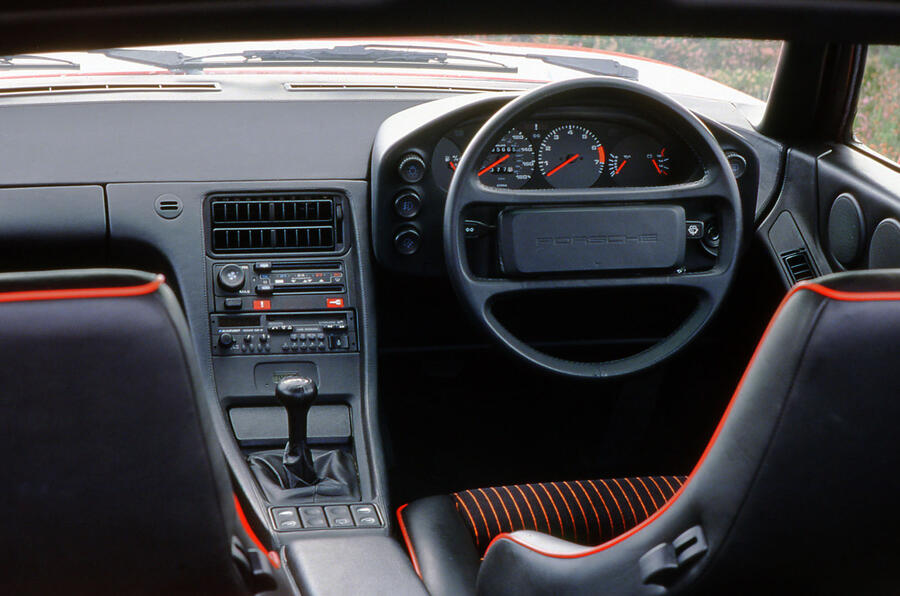 ■ Interior: Check all the electrical systems work. Where fitted, a failed air-con suggests penny-pinching elsewhere. Expect trim and upholstery to be worn or torn, so factor refurbishment into the price.
Also worth knowing 
In the Porsche Classic section of the Services & Accessories menu at porsche.com/uk you'll find a wealth of information on the 928. There are links, too, to Porsche's classic parts catalogue that includes the 928 plus the opportunity to tell the company's product development people about that rare part you require.
How much to spend 
£3000-£15,999: From tatty left-hookers, via a rhd '82 S auto with 90k miles to a Cat C lhd '91 S4 auto with 128k for £15,995.
£16,000-£19,999: Includes a '91/H S4 with 112,000 miles for £19,900.
£20,000-£24,999: Includes an '82/X 928 manual with 80,000 miles for £21,500 and an '88/F S4 with 75,000 miles for £24,995.
£25,000-£29,999: More S4s, including a '91/H with 85,000 miles for £27,950.
£30,000-£39,999: Includes a 1991 GT manual with 108,000 miles for £37,995.
£40,000 and above: More GTs and low-mileage S4s in mint condition.
One we found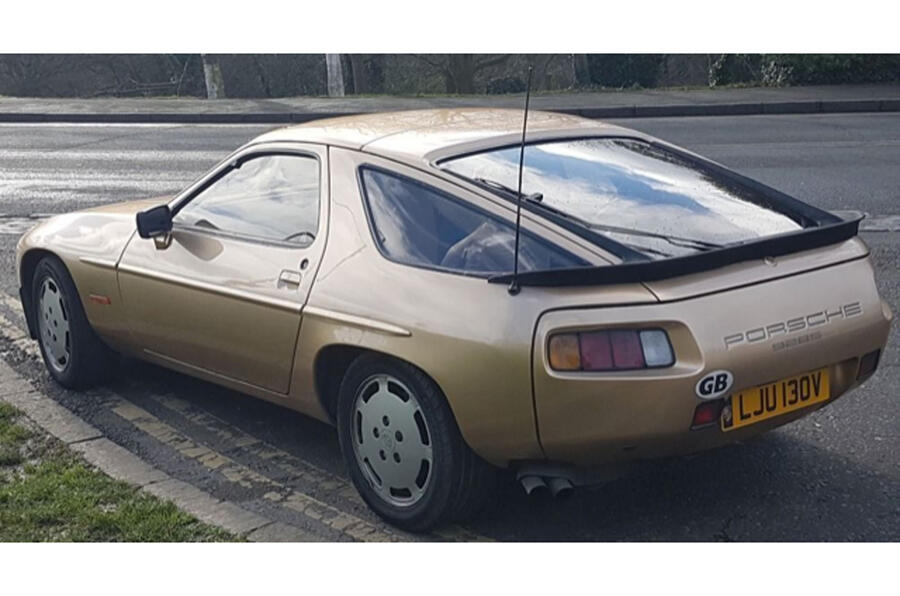 Porsche 928 S, 1980 V-reg, 89k miles, £19,960: Three previous keepers and with full history and working air-con. Recent timing belt, water pump and distributor cap but otherwise original. A private sale, so ask about oil consumption.
["source=autocar"]