What does £3000 buy these days? How about three Skoda Fabia 1.9 TDI vRS hot hatches?
They range in mileage from 162,000 to 175,000, so they've been around the world a few times. The first is a 2004/04-reg car with a fresh MOT and, according to the private seller, "starts and drives very well, and pulls like a train".
The second is a 2007/07-reg vRS with, says its private seller, "lots of service history, a recent turbo and intercooler, and a new cambelt, water pump, and brake pads and discs". The third is a 2004/54-reg part-ex to clear with a longish MOT. Each costs £995.
Find a Skoda Fabia for sale on PistonHeads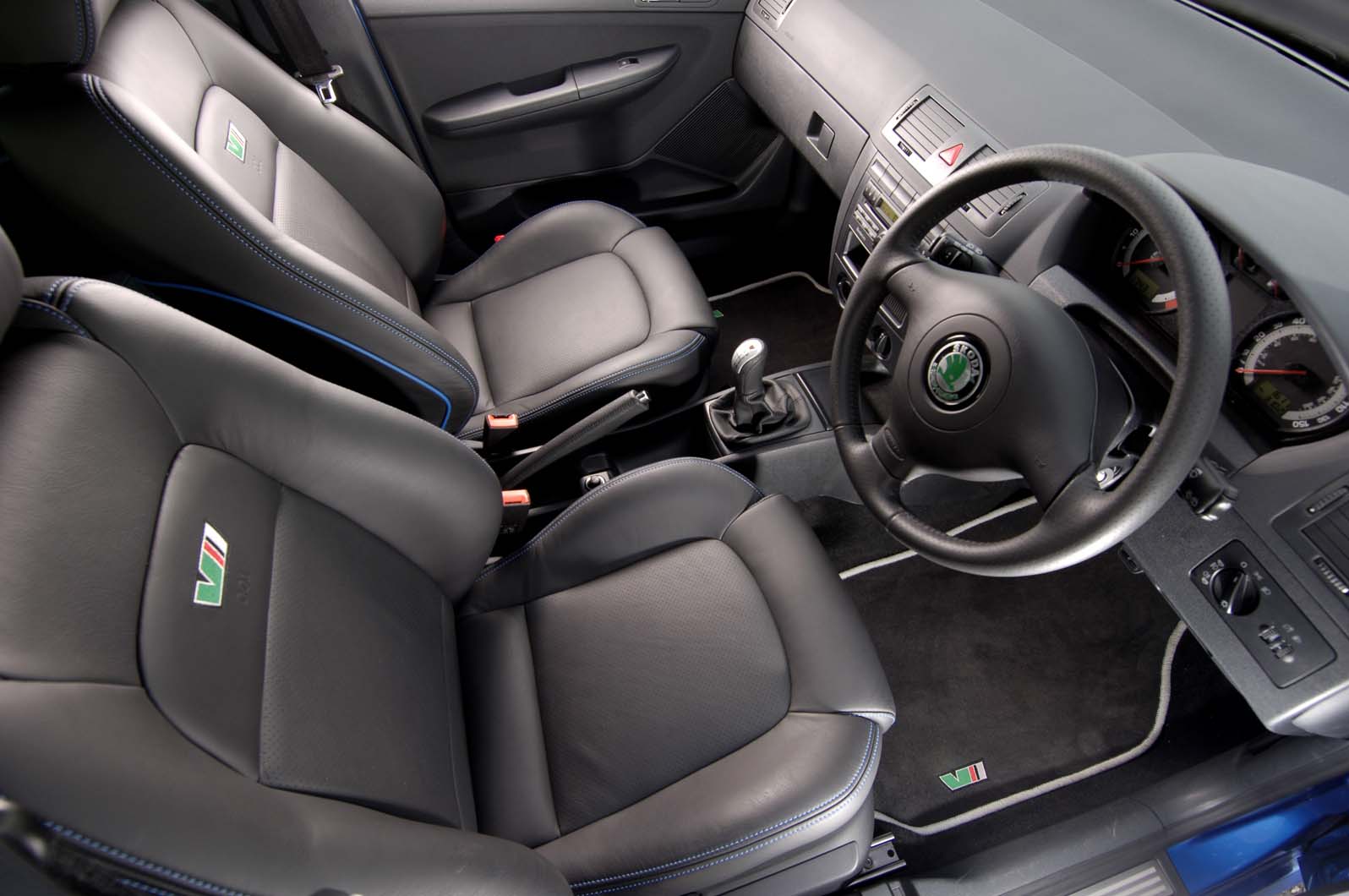 A deposit has been taken on the second (2007) car so someone knows a deal when they see one. It's an interesting example because the turbo on the vRS is a rugged affair that rarely gives trouble. Why has it been replaced? Has the seller been hoofing his little Fabia? The fact that it has also had new brake pads and discs suggests so. Then again, he might just have a caring nature, which is nice. Changing the water pump with the new belt was a good idea and recommended.
Anyway, it makes you think: £995 for a giant killer, because that's what the humble Fabia 1.9 TDI vRS of 2003-2007 was. It weighed just 1300kg, and although its high-pressure turbo diesel engine produced a modest 126bhp, it developed a much more impressive 229lb ft torque at only 1900rpm. The result was a car that from 50mph to 70mph could see off much more expensive and sportier fare.
Skoda Octavia vRS review
As standard, it came with sports seats, traction control, alloy wheels and air conditioning. The run-out Special Edition version of 2007 (1000 were sold) added leather seats with blue piping to match the exterior Race Blue metallic paint job, red brake calipers, cruise control and privacy glass.
As this was written, there were a couple of SEs for sale at £4300, each with mileages approaching the ton. Talk of future classic status surrounds the Fabia vRS and the SE in particular. Be careful: nothing wipes the smile off a speculator's face more than high mileage, and lots of standard and SE vRS Fabias are well north of 100k. If a modest investment return is your goal, a low-mileage car with full service history and few former keepers is where you want to look, and amazingly there are still a few of these knocking around the classifieds.
Skoda to launch eRS electric performance SUV in 2022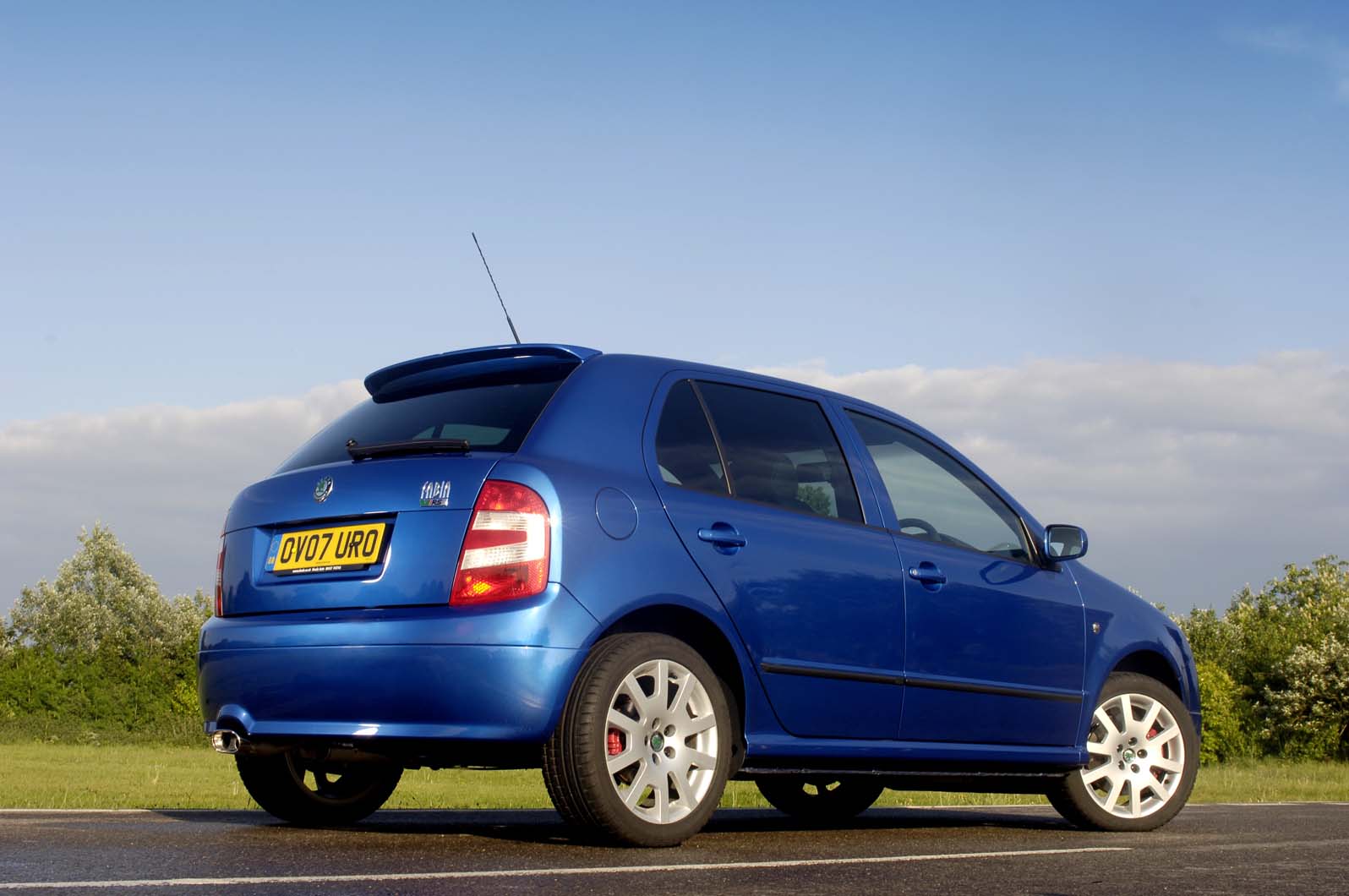 One example is a 2004/04-reg standard vRS with 75k miles, full service history and one former keeper (a "lady doctor", gushes the ad) for sale by a dealer for £3000. It had a new cambelt at 60,000 miles and is in bright Lemon Yellow with white cloth seats. Chip the seller £250 and you've got a rare weekend special that's a hoot to drive for not a lot.
And did we mention fuel economy? Today's diesels routinely get into the 60s but, even so, around 53mpg from the Fabia 1.9 TDI vRS isn't bad. Is there no end to this giant killer's talents?
How to get one in your garage: 
An expert's view, Richard Duncan, owner, RD Garage Services:
"I've got huge respect for the Fabia vRS diesel. Not only is it incredibly quick in the mid-range but, more than 10 years on, used ones are also proving to be incredibly reliable, even with 200k miles. The engine is bomb-proof. The same lump is in the Octavia and we regularly see those with over 400k miles. They'll take engine chipping too – as high as 200bhp, although over that and you need to start strengthening the mechanicals. There's no diesel particulate filter to worry about at MOT time but do give it a thrash before you take it to the test to clear out soot."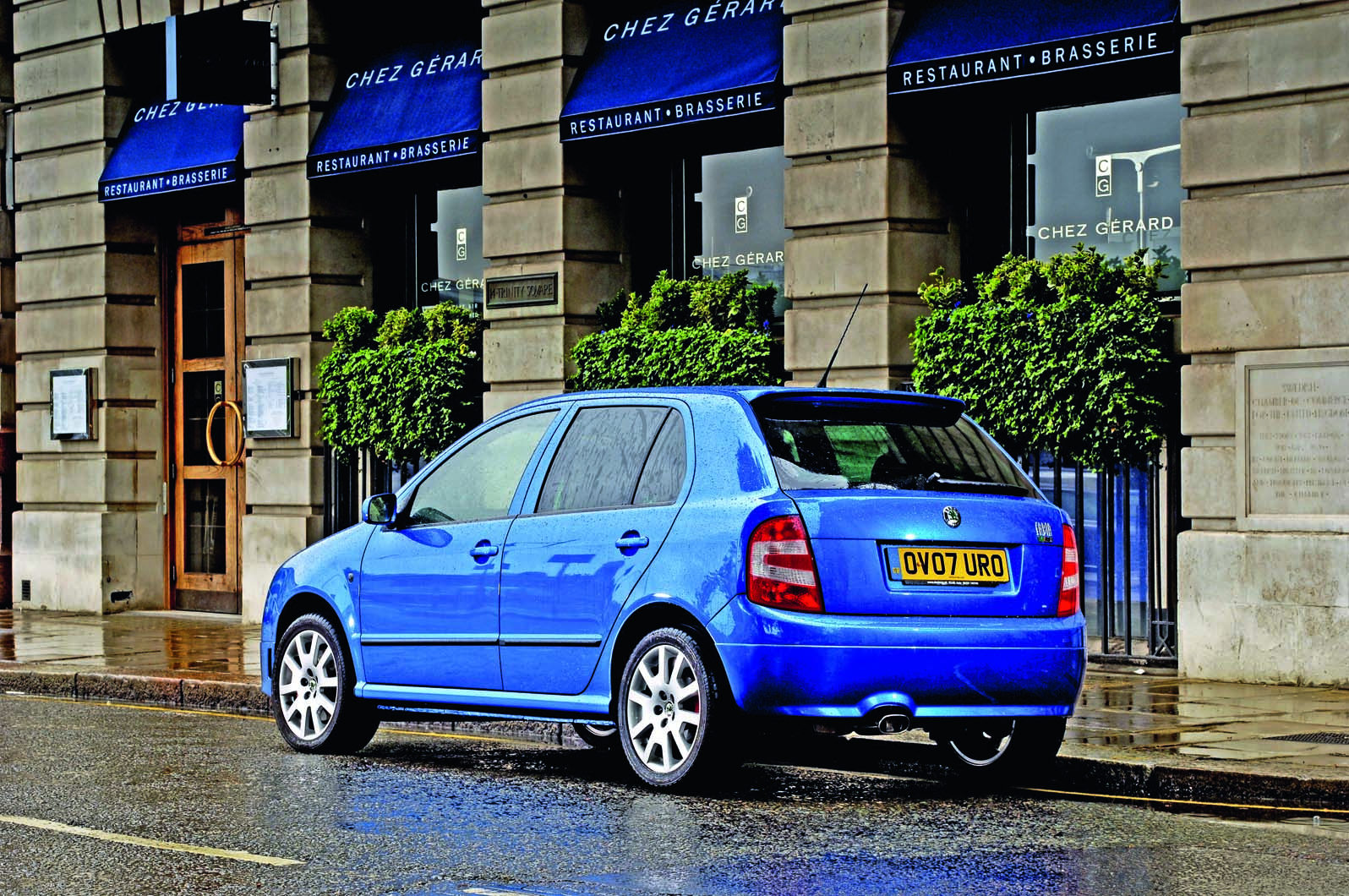 Buyer beware:
ENGINE – The turbo is a simple affair (it pre-dates the variable vane type) and rarely gives trouble. What does is the turbo boost valve which you'll feel as a drop in performance and see as an engine warning light. The high-pressure fuel pump can leak so check for a pool of oil and fuel on the top of the gearbox beneath it. A noisy engine and excessive oil smoke suggests a worn camshaft. It's expensive to replace. Timing belt and water pump should be changed every four years or 80k miles.
GEARBOX – Check the clutch operation and, if it needs changing, have the flywheel done too. It can fail, causing a severe judder and rattling as you let out the clutch and pull away.
SUSPENSION – The lightweight Fabia doesn't stress the suspension but expect the rear bushes on the front wishbones to be tired. Check for leaky shock absorbers.
BODY – Any rust is likely to be the result of damage repair. Inspect the front carpets for damp caused by a blocked windscreen scuttle. (The water comes in via the pollen filter.) Check the rear carpets, too, where water bypasses the window regulator seal on the trailing edge of the front door. It runs inside the door, into the front and towards the rear footwells. Check the headlights for misting.
INTERIOR – It's reliable and hard-wearing but check the fan motor. If it doesn't work in positions one, two and three but does in position four, then the resistor is likely to have failed.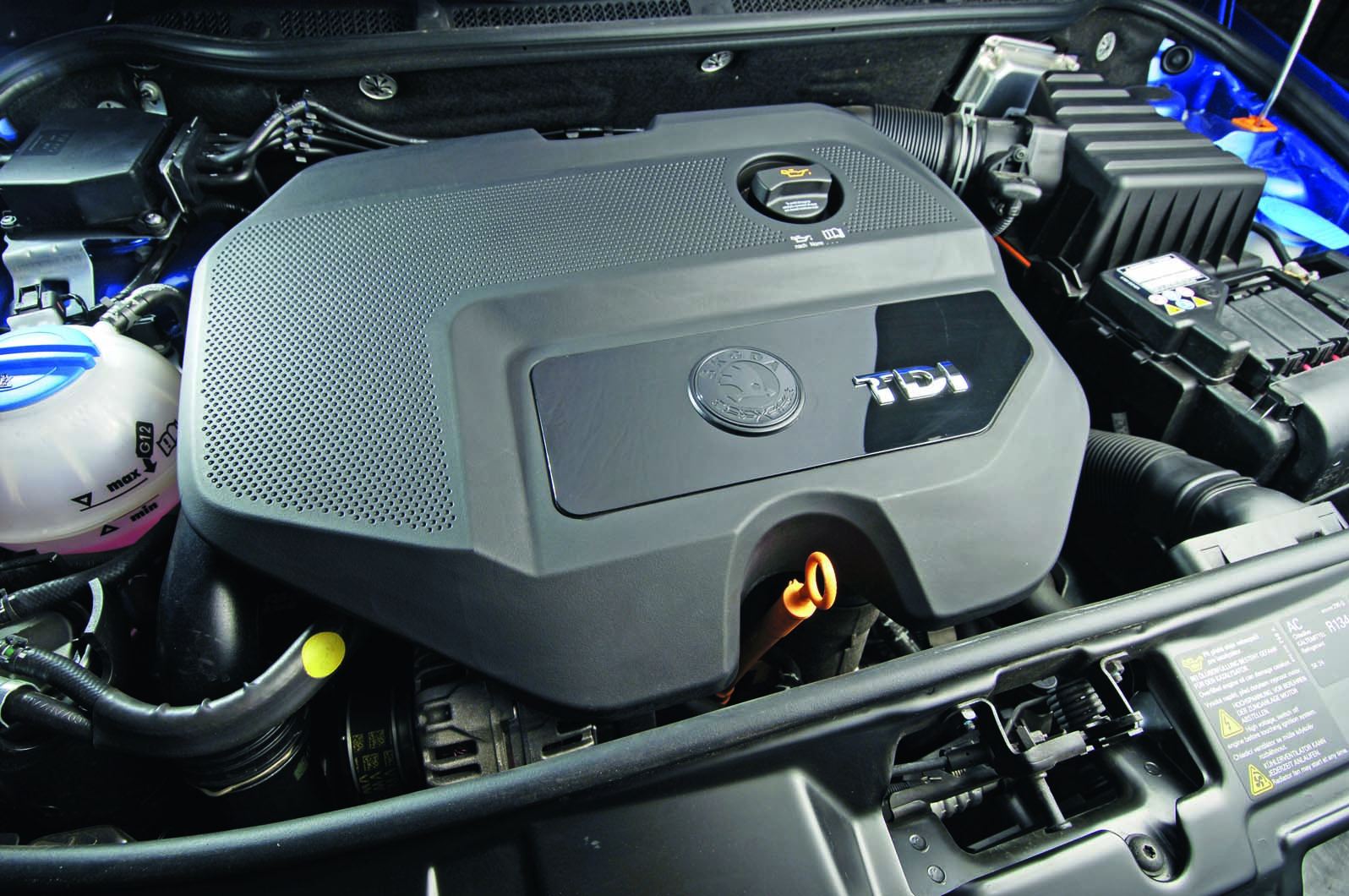 Also worth knowing:
A lively tuning scene has grown up around the Fabia TDI vRS. Specialist diesel tuner DTUK claims it has sold seven power boost kits for the model since June. The company's tuning box connects with the injector plug on the side of the cylinder head and raises power to 166bhp and torque to 295lb ft, apparently both within factory limits. It costs £350.
How much to spend:
£995-£1495 – Some very tempting high-mileage (many over 150k) 2003 to 2004 bargains with full or partial history and long MOTs.
£1500-£2495 – Good choice of 2004 to 2007 cars with around 100k miles and recent new timing belt and water pump.
£2500-£3495 – Some very sweet cars here at all ages and between 70k and 100k miles.
£3500-£4500 – Cherished, low-mileage cars at all ages plus some rare, end-of-line Special Editions in Race Blue with leather trim.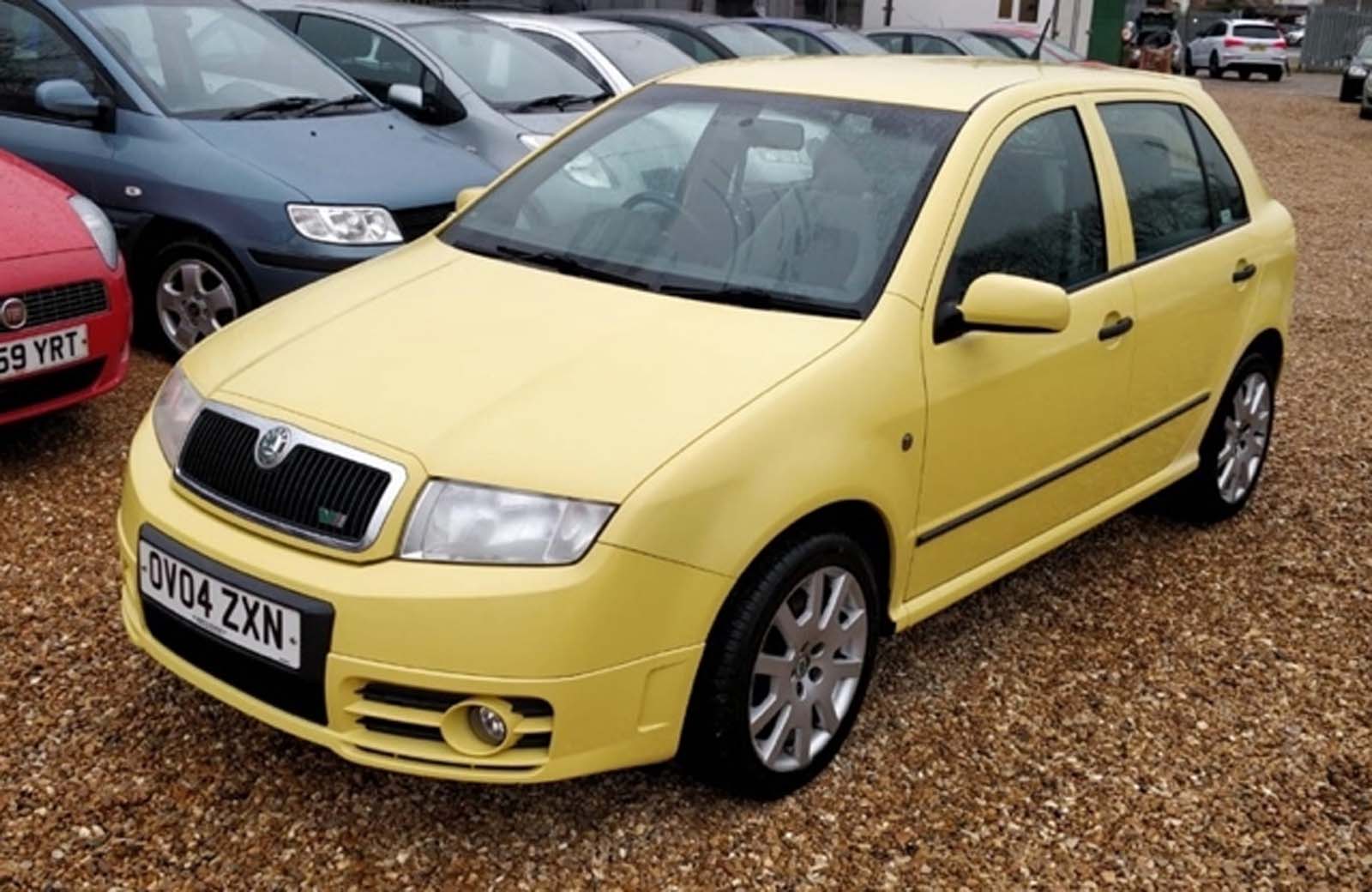 One we found:
SKODA FABIA 1.9 TDI VRS, 2004/04, 105,000 MILES, £1890 – This dealer-sale vRS is a one-owner car with full service history (including eight services by a Skoda main dealer) and a long MOT. Not the most discreet of colours but an eyeful for anyone overtaken by it.
souurce:.autocar.