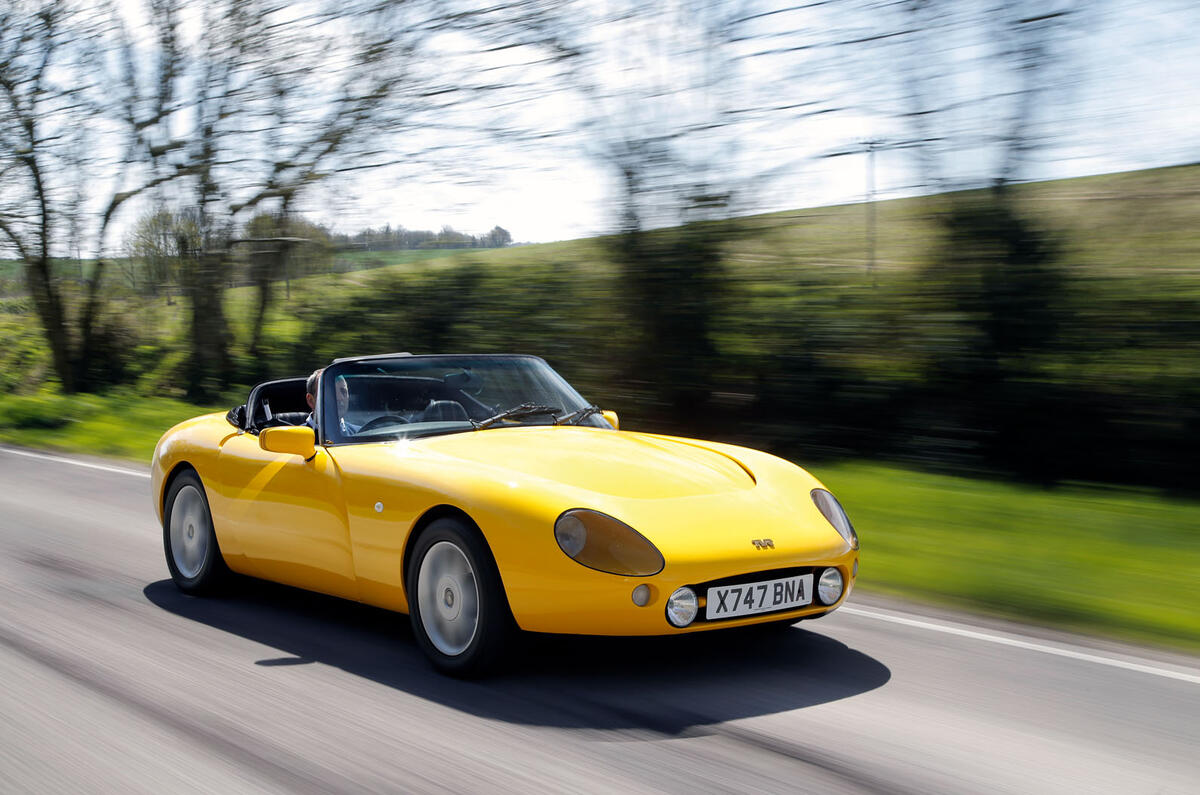 Then, values of the old Griff stiffened quickly as people made the connection, only to soften slightly as its successor's launch date was pushed back. Add winter's usual chilling effect on convertible prices and now is probably your last chance to snare an old Griff for sensible money before the new model, costing from around £90,000, hoves into view once more.
All that said, these days you'll be lucky to find a decent runner much below £15,000, while good, refurbished cars start at around £20,000. The best nudge £35,000, while the very best, lowest-mileage and cleanest last-of-the-line SEs go all the way to £50,000. The good news is that a good Griff, lovingly maintained and refreshed with essential new parts, should one day be worth more than you paid for it.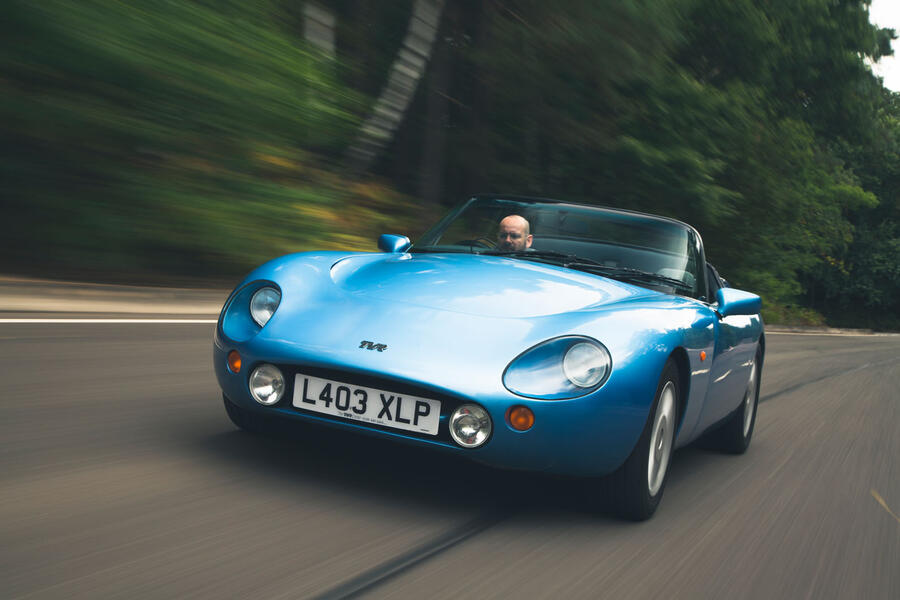 The Griffith's glassfibre body is mounted on a spaceframe chassis with outriggers that extend from the backbone of the car. Mud and debris flicked up by the wheels stick to these and in time they rot through, although it happens from above, which can be hard to spot. Replacing the outriggers, without removing the body, costs up to £2000.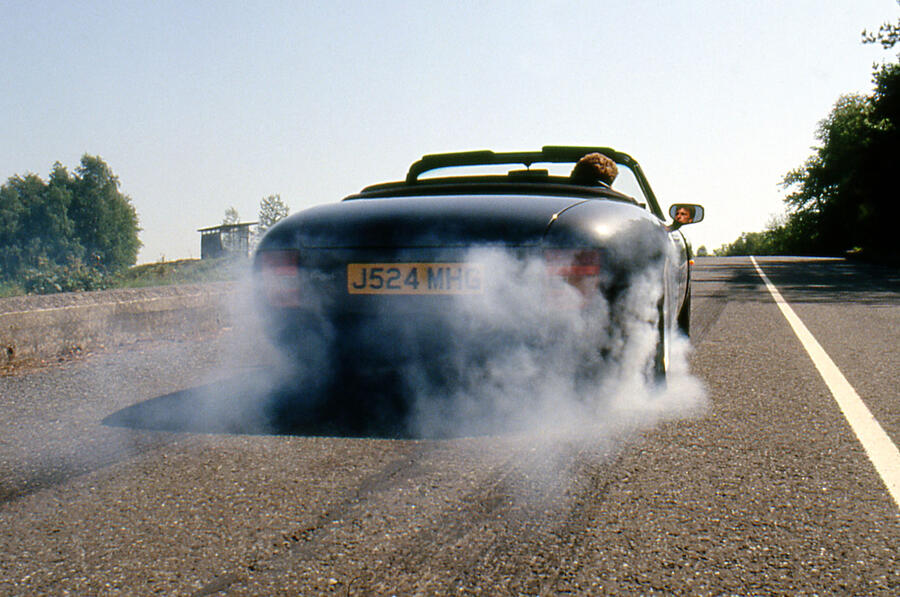 In 1992, a 4.3 V8 making 280bhp became available, and around 25 of them were produced with big-valve cylinder heads. These were very torquey and, because they just preceded the 1993 law that required a catalytic converter to be fitted to all new petrol cars, gloriously vocal.
After a brief suspension in production, in 1993 the Griffith re-emerged with the engine it should have had from the start: a 5.0-litre V8 with 340bhp. It powered the model to the very end, which came in 2002 heralded by the special-edition SE. Some ride on 16in wheels, where most Griffs sit on 15s at the front and 16s behind. The gearbox in 5.0 Griffiths is a Borg Warner T5. You can tell it from the Rover 'box because reverse is to the right and back, where on the Rover it's to the left and forward. Reverse often spins, so to avoid it crunching, select first then reverse.
The engines are generally tough and reliable. It's electrical gremlins, tired dampers and bushes and chassis corrosion that spoil things. Keeping on top of them should keep you busy at weekends, but the rewards will be incalculable.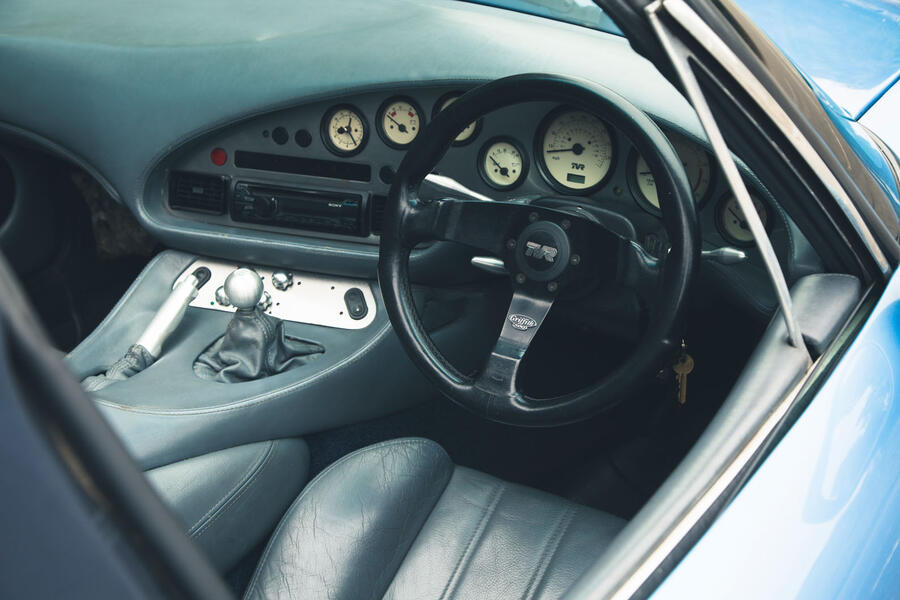 How to get one in your garage
An expert's view
David Hothersall, TVRCC: "I've had my 1998 Griffith 500 for 13 years. I bought it with 19,000 miles and today it's showing 83,000. It's my daily driver and has mostly been trouble-free. If there had been any serious problems, there's enough support out there to build a new one. In fact, there are at least three TVR businesses operating from the old Bristol Avenue factory. The Griffith isn't complicated but, given its torque-to-weight ratio, you have to respect it."
Buyer beware… 
■ Engine: Listen for camchain rattles: they last about 100,000 miles; camshafts can need replacing at 50k. Expect oil leaks from rocker cover gaskets and sump cover. Early 5.0s had crank issues. Check oil pressure and also engine temperature since the radiator can become blocked and the fan can seize. Check exhaust condition and for smoke from the manifolds.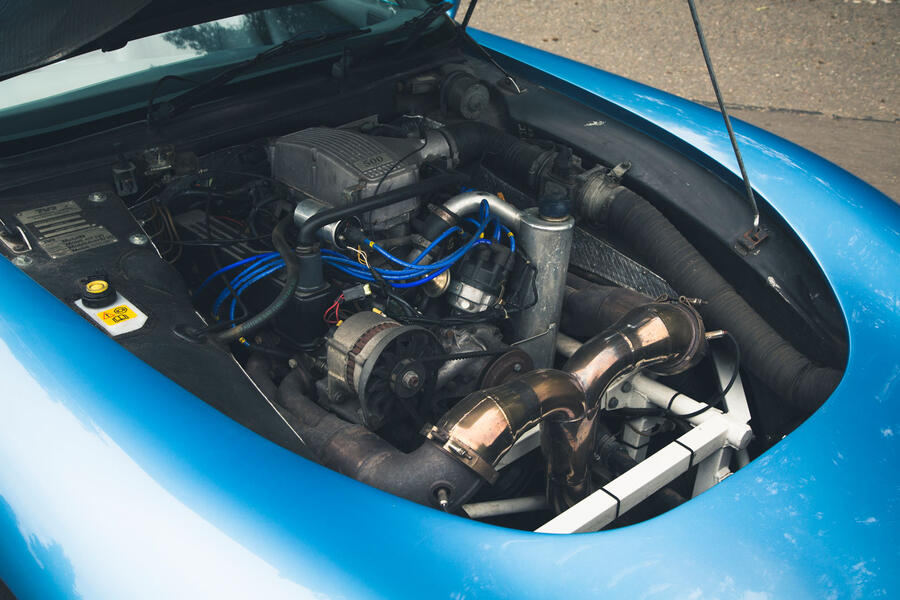 ■ Transmission: Five-speed gearboxes are tough, but check the fluid has been changed at intervals; on the later T5, check reverse doesn't crunch. Early GKN diff is noisy; later Salisbury units leak oil.
■ Suspension and steering: Push the car down at each corner to check for any bouncing. Check the condition of the ball joints. Check tyres for uneven wear: wheel alignment issues can be hard to resolve if crash-related.
■ Electrics: Check the ECU, battery and Lucas wiring loom in the front passenger bulkhead are watertight and neatly stowed. Try all the electrics; the body flexes and can chafe wires, and earthing issues are common.
■ Chassis: Check the outriggers that extend from the centre section to the sills, and from which steel sections run at right angles front to back. They collect mud and debris and rot from the top. The seat belt anchors are located on them, so corrosion can compromise safety. Poke underseal with a screwdriver to check it's not masking rotting steel.
■ Body: Check the body for ripples, cracks and overspray. Inspect the windscreen base for water tightness. Also worth knowing The TVR Car Club (tvr-car-club.co.uk) is a good place to start your Griffith adventure. Find your local group and pay them a visit for buying and owning advice, as well as information on the whereabouts of good Griffs for sale.
How much to spend 
£17,000-£22,999: Includes a 1995-reg 500 with specialist service history and an engine overhaul at 58,000 miles, plus major new peripherals replaced since.
£23,000- £27,999: More 500s, including a 2001 car with 65,000 miles and more than £8000 spent on it, for £25,990.
£28,000-£31,999: Includes a 1993 500 with 68,000 miles and a power steering conversion for £29,000.
£32,000-£50,000: Mix of late 500s in top condition. Includes rare 2001-reg SE with 40k miles for £32,500 and a mint 1999 car with 20k miles for £33,950.
One we found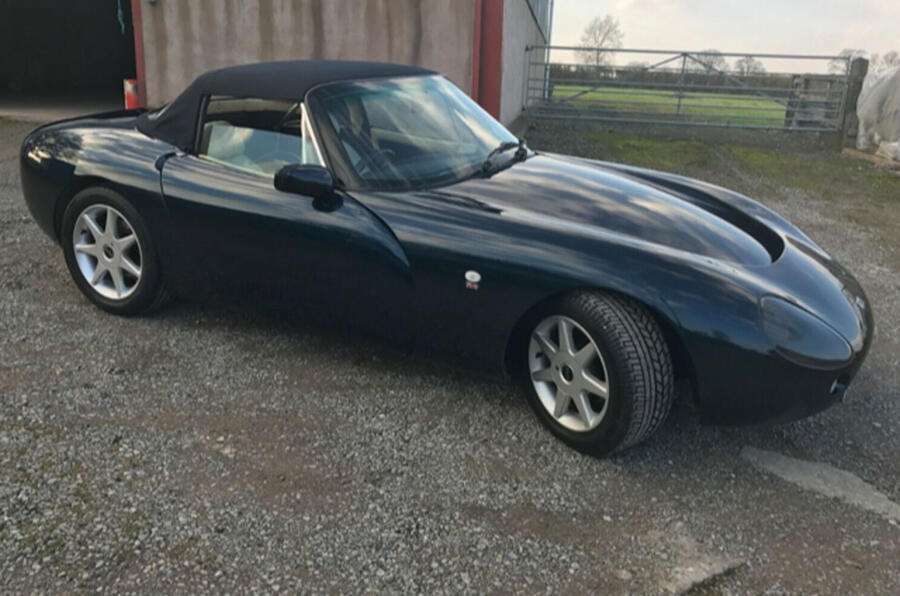 TVR Griffith 500, 1997, 62,000 miles, £20,500: A tidy car refurbished by a specialist and with a good service history. Had new outriggers fitted in 2011 with a further £3000 spent recently on fixing oil leaks, and fitting a new clutch and differential, engine mounts and suspension bushes
["source=autocar"]