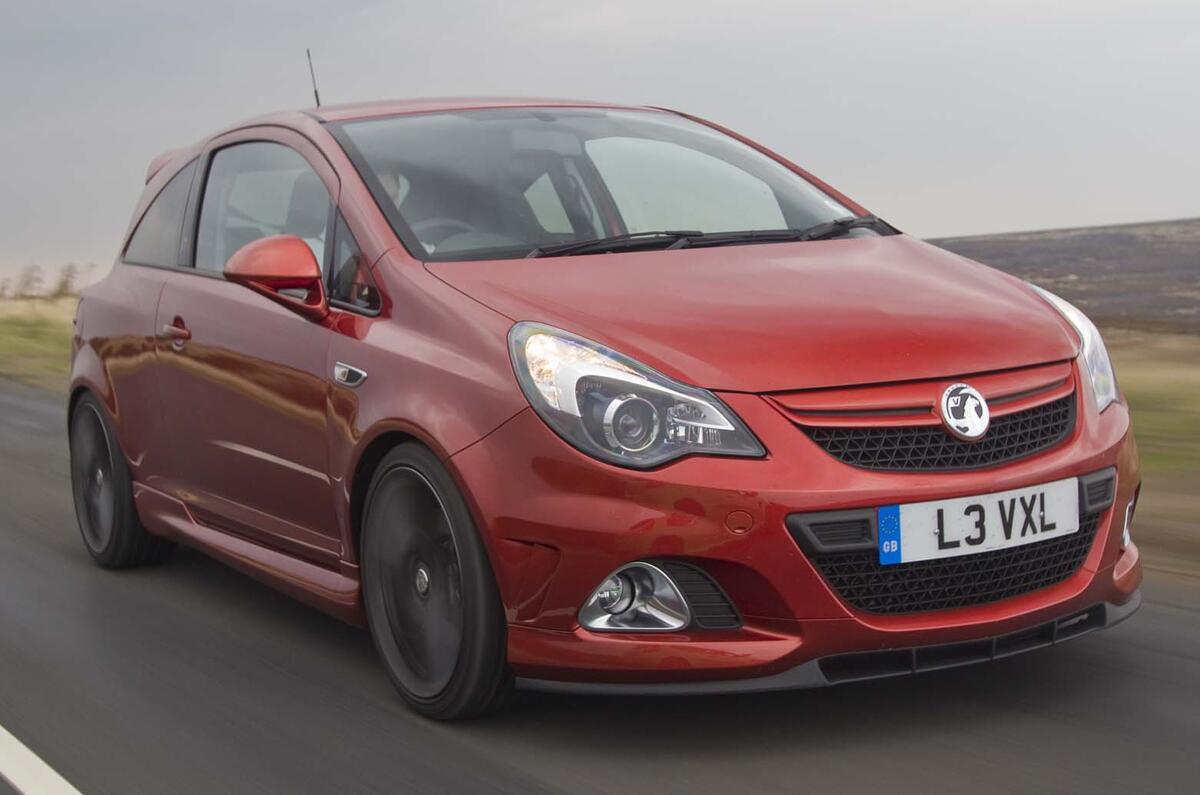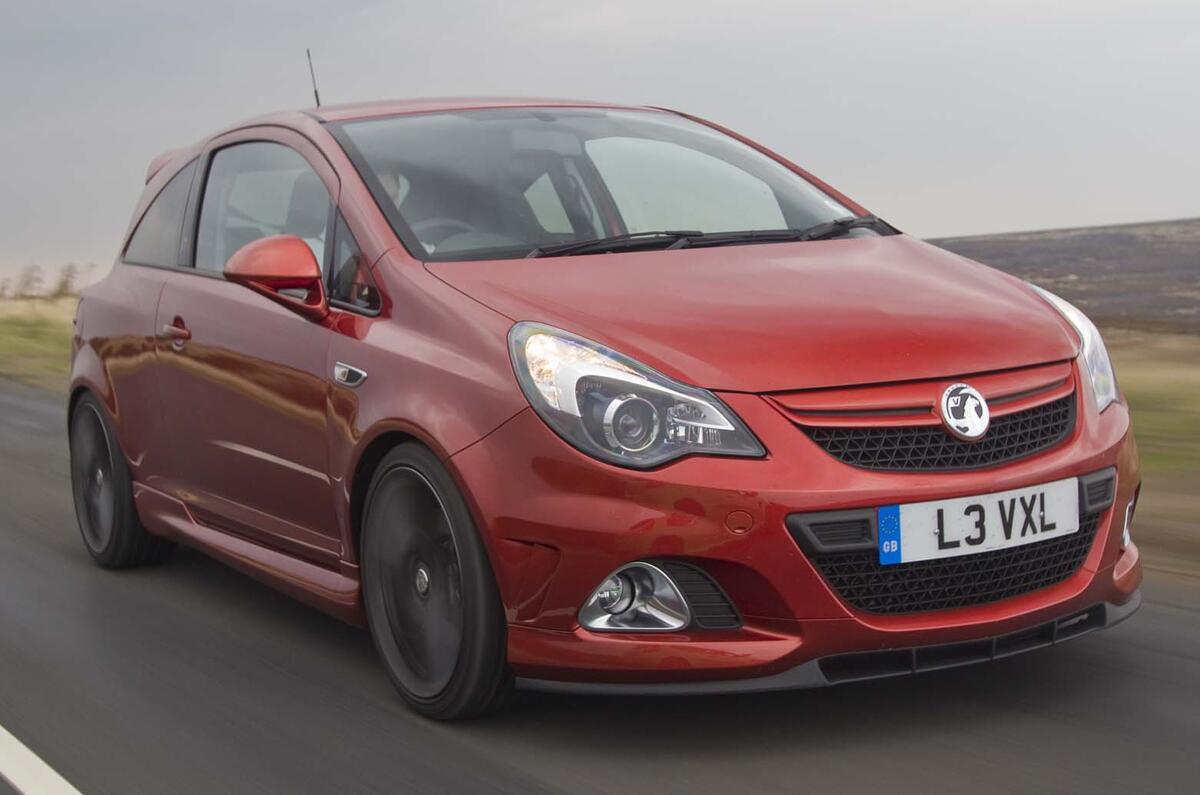 You're never too old to have fun and the three-door Vauxhall, on sale from 2007 to 2014, serves it up in spades.
From its outrageous styling, replete with scoops, funnels and diffusers, and slick six-speed gearbox to its 186bhp 1.6-litre turbocharged engine (torque is 170lb ft, available from 1950rpm), it's an absolute hoot.
Want a bit more punch? There's an extra 26lb ft where that came from, available for five seconds thanks to an overboost function.
Find a used Vauxhall Corsa VXR on PistonHeads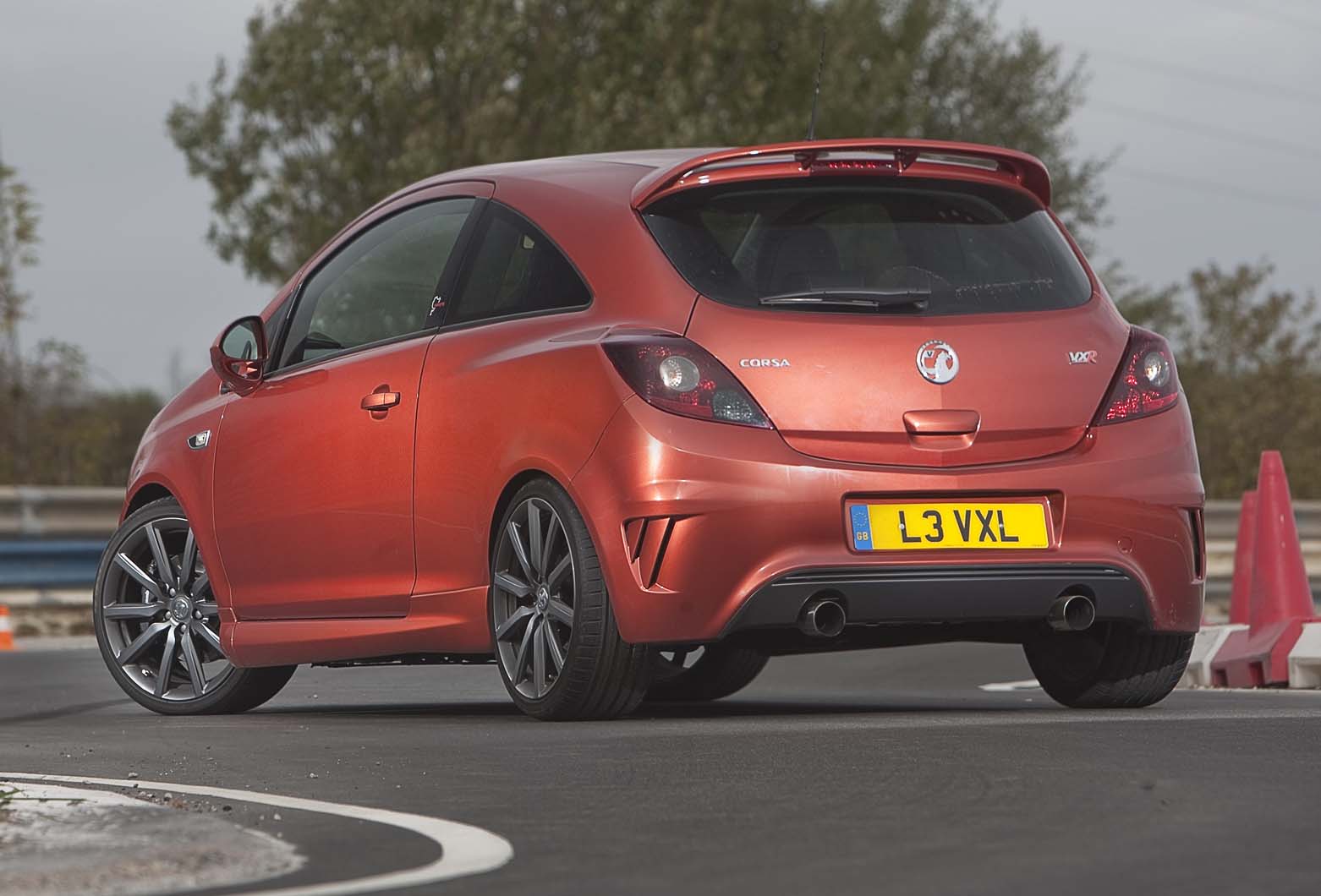 And it doesn't stop there. If you want more power, track down a Nürburgring VXR of 2011 or a runout Clubsport special edition of 2014. These little crackers serve up 202bhp and 184lb ft (207lb ft on overboost), trimming the 0-62mph time from 6.8sec to 6.5sec.
These variants also have uprated Bilstein dampers, an even lower ride height at the front, an uprated sports exhaust and lightweight Brembo brakes and forged alloy wheels. Crucially, given this front-driver's prodigious power and relatively light 1307kg kerb weight, they also have a Drexler torque-sensing limited-slip diff that boosts traction and further sharpens already vivid handling.
The Clubsport version, launched in the model's final year, had the brilliant Ford Fiesta ST to contend with but held its ground (just) with some additional aesthetic tweaks. Other editions include the VXRacingof 2009, 'limited' to 500 and with full-leather Recaro seats but no extra power. There's also the VXR Blue of 2011 with unique alloys, blue interior detailing (naturally), privacy glass and half-leather seats but, again, just the standard engine. It's a pretty thing, with one trade seller wanting £6500 for an "immaculate" 2011/61 car with 62,000 miles, two previous owners and full service history.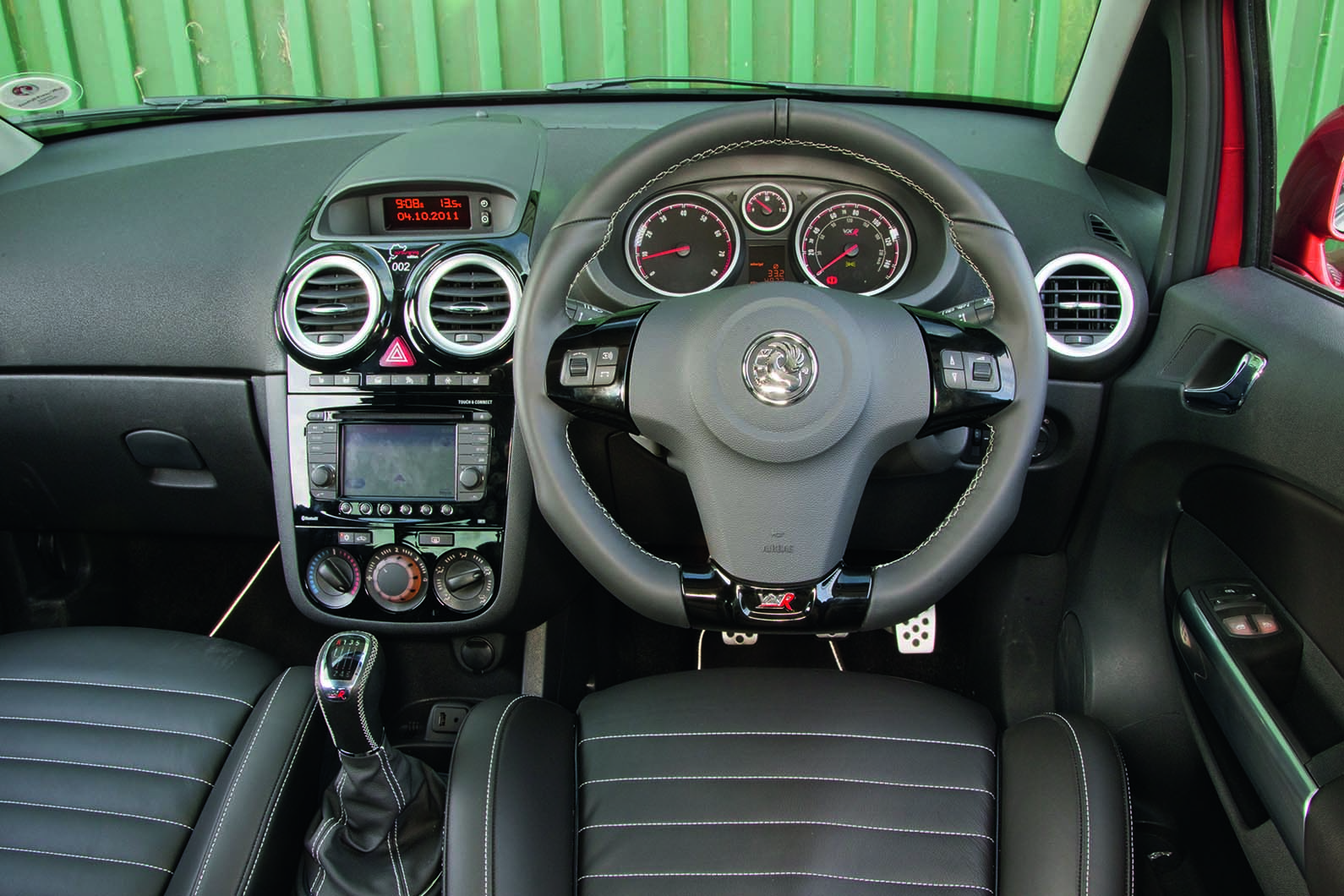 Throughout, the Corsa VXR rolled around on 17in wheels but you could option it with arch-filling 18s. Don't worry: the ride quality isn't harmed.
Even in standard trim, the VXR had figure-hugging Recaro seats and a suitably racy, flat-bottomed steering wheel. There was air conditioning, remote central locking, and power windows and mirrors, too.
In 2010, Corsas were facelifted, the most notable tweaks being a refreshed nose and headlights and, on the VXR, upgraded alloys.
Today, prices start at around £2000 for a smoky Joe with all manner of bodgery but raise your sights to about £6500 and tasty post-facelift cars in original condition, and with reasonable mileages, roll into view.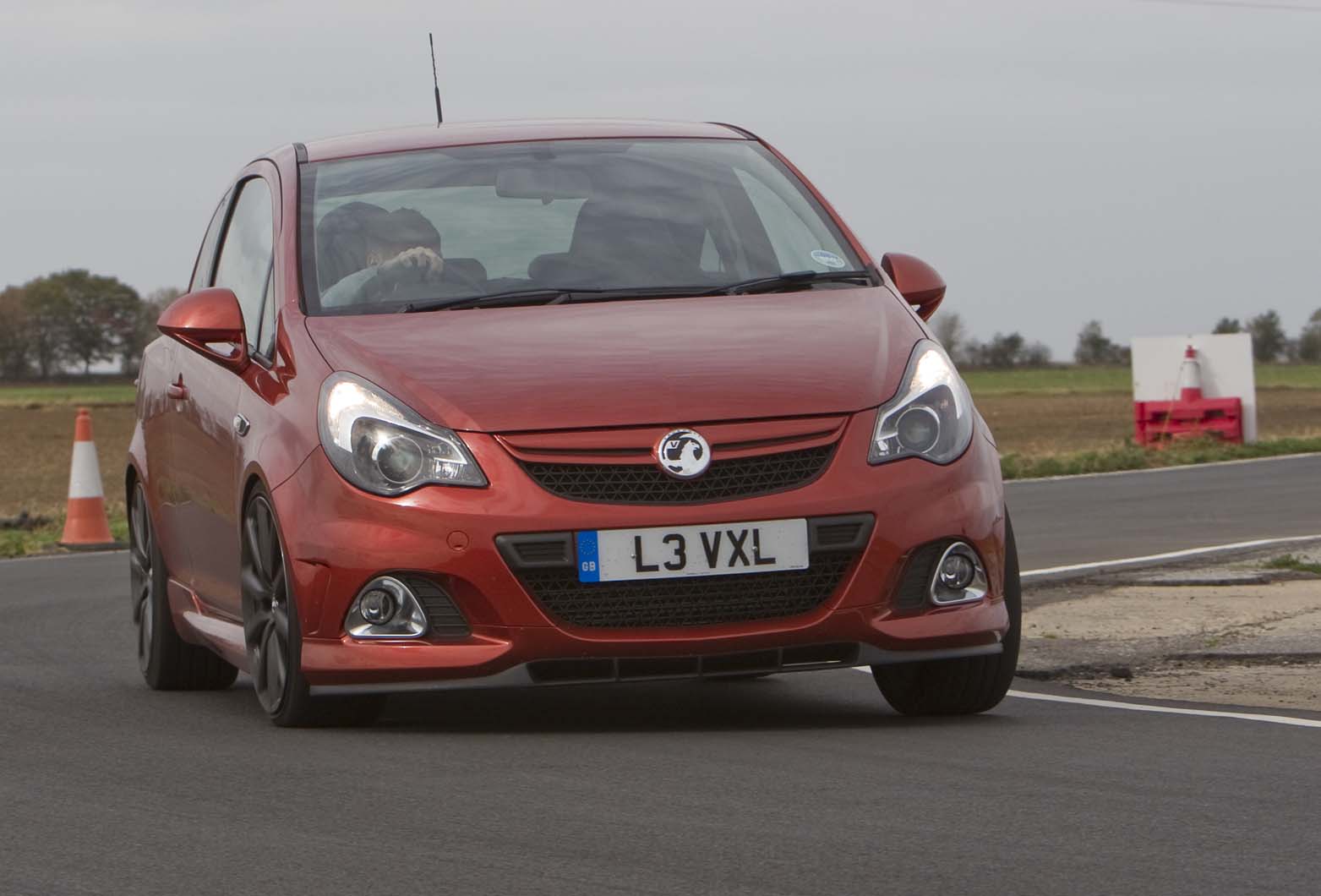 Take care if considering spending more because the cheapest Fiesta STs from 2013 start at around £8000. We were particularly entranced by a 2014/14-reg Fiesta ST-1 with 47,000 miles, one previous owner and full Ford service history for £7995. If the VXR looks too shouty, that would be a great alternative. Thinking about it, I may just take a peep before the crowds descend…
How to get one in your garage: 
An expert's view, Gary Conway, owner, GCAP performance:
"The Corsa VXR's biggest problem is failure of piston four. It's a cooling issue that causes the ringlands, where the piston rings sit, to crack. Basically, the piston casting is poor. If it's down on power, misfires and smokes at idle, it's likely to be piston four. Catch it early and have all the pistons modified before it breaks and destroys the engine. Otherwise, the Corsa is a tough little thing. My demo car is a Nürburgring VXR with a forged engine, custom camshafts, a Garrett GTX30 turbo, an uprated swirl pot and large 875cc fuel injectors. It makes about 500bhp. I've changed the diff to a Wavetrac to help keep it on the road."
Buyer beware:
ENGINE – Low power, noisy acceleration, reluctance to maintain high speeds and blue or grey exhaust smoke suggest turbo problems. Check that only the recommended engine oil has been used. Listen for misfires and poor performance, suggesting low compression (see 'An expert's view'). Check the timing belt has been changed at 60,000 miles or 10 years.
GEARBOX – The Getrag M32 'box has its problems, including whining from behind the glovebox area, a twitchy gearstick as you change gears and a disc-like rubbing noise when turning right or left at 30mph.
They're generally caused by a worn bearing on sixth gear. Second, third and fourth-gear selection issues are common and caused by ham-fisted drivers. The standard open diff can get noisy.
WHEELS, SUSPENSION AND BRAKES – Check for worn rear wheel bearings. Check the condition of the ABS system and for fault codes by pressing down the brake and accelerator and turning on the ignition system. Codes will be displayed in instrument binnacle.
BODY – Jump or bump starts can cause a voltage spike that knocks out the body control module controlling the windows, locking and ignition. Check the alignment of the front bumper with the wheel arches because the securing clips often fall out.
Also worth knowing:
Let the engine warm up before giving the turbo stick. You can view the coolant temperature by pressing the mileage reset button four times and holding for 10sec. Now press five more times. The lower of the two figures in the trip display is the coolant temperature.
How much to spend:
£2000-£3995 – Range of 2007-08 cars, typically with around 90,000 miles.
£4000-£5995 – More 2009 cars and mileages around 50k-70k. Some 2010 and 2011 cars with decent mileages for around £5500.
£6000-£6995 – Low-mileage 2008-10 cars and lots of 2011-12 cars with around 50,000 miles.
£7000-£7995 – Nice 2012 cars plus lowish-mileage 2013-14, including some Nürburgrings.
£8000-£9995 – Lots of last-of-line cars, including Clubsports, but also some early, low-mileage 2015 new-model VXRs at around £9995 with franchised dealers.
Source:-autocar