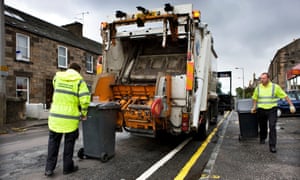 At the risk of undermining the work of a certain Mr S Claus, here's a sobering thought: while the US contains just 3.1% of the world's children, its citizens buy in excess of 40% of the world's toys.
Kids are effectively regarded as consumers in training and we know where that leads. According to US studies the average American home contains more than 300,000 items.
It's clear we need a different answer to the question, what do you buy the person who has everything? Could the answer be nothing?
Cornell University researchers investigated whether it is possible to maintain the satisfaction that we get from gift giving but bypass physical stuff altogether. They concluded that receiving experiences as gifts can provide more happiness than possessions.
This is corroborated by neuroscientists from the University of Pennsylvania who also conclude that we find satisfaction in experiences, particularly if they're new and have a link with the outdoors.
Neuroscience shows us that the brain makes new circuits in response to practice, so researchers suggest we need to be taught our experiences and given encouragement.
This was in my head when I came across a gift package from Junk Hunters titled: "The most rubbish gift of 2017." For £150 you can buy your loved one a full day of waste collection and recycling in a UK city of their choice. This includes a 6am start, a uniform and a day that takes them through the full arc of waste: collection, loading and segregation in a recycling centre. The package is billed as providing "a real insight into what people really throw away".
If anybody is wondering what to get me, this is just up my street.
The big picture: cleaning up air pollution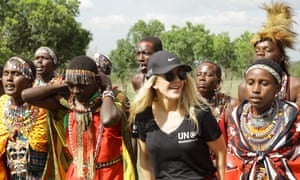 On her first official mission as a UN Environment Global Goodwill Ambassador, singer-songwriter Ellie Goulding visited the Maasai Mara and handed out cleaner cooking stoves to a village. Women in the most marginalised communities are particularly affected by traditional cooking stoves. In her new role she will advocate for the UN's targets to eradicate ocean and air pollution. The latter kills 6.5m people each year.
Well dressed: sustainable fashion for real women