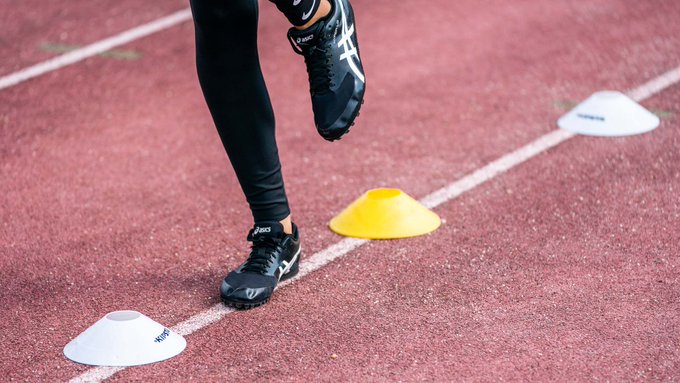 Daniela is a researcher at the Asser Institute in the field of sport and human rights. She has a background in public international law and human rights law and defended her PhD project entitled "Blurred Lines of Responsibility and Accountability – Human Rights Abuses at Mega-Sporting Events" in April 2021 at Tilburg University. She also works as independent consultant in the field of sport and human rights for the Centre for Sport and Human Rights, or the European Parliament among other clients from the sports ecosystem
As Head of Policy and Outreach, Guido is in charge of the Centre for Sport & Human Rights engagement with governments, international and intergovernmental organisations and sports organisations. He represents the Centre at conferences, events and bilateral dialogues to reach new audiences and partners and raise public awareness and understanding of the Centre's work .
On February 24, 2022, the Russian military invaded Ukrainian territory. What followed was an escalation of the war, day by day, causing thousands of victims and forcing millions of people to flee. On March 2, the UN General Assembly overwhelmingly adopted a resolution deploring "in the strongest possible terms" Russia's aggression against Ukraine by a vote of 141 to 5, with 35 abstentions. On March 29, Russian and Ukrainian representatives met in Istanbul for another round of negotiations. No ceasefire has been agreed and hostilities continue.
Many states, international organizations and corporations quickly took measures in response to this invasion. Hundreds of companies decided to withdraw from Russia. Some countries decided to strengthen economic sanctions against Russia and Belarus and to provide military and economic help to Ukraine. Many civil society actors mobilised to organize and provide humanitarian support for Ukraine. Interestingly, international sports organisations like the International Olympic Committee (IOC), the Fédération Internationale de Football Association (FIFA), World Athletics and many other international federations, issued statements condemning the invasion and imposed bans and sanctions on Russian and Belarussian sports bodies and athletes.
This blog post provides an overview of the measures adopted by a number of international sports federations (IFs) that are part of the Olympic Movement since the beginning of the war and analyses how they relate to the statements issued by the IOC and other sanctions and measures taken by international sports organisations in reaction to (geo)political tensions and conflict.
Unprecedented Action: An Overview
The table (pages 9-11), updated by the Centre for Sport and Human Rights on March 30, shows that eight different kinds of measures and decisions have been taken by a number of international sports federations:
Condemnation of the invasion
On the day the invasion and attack started, the IOC issued a statement condemning the Russian invasion of Ukraine as a breach of the Olympic Truce. The same day, World Athletics and the Union of European Football Associations (UEFA) issued similar statements. Almost all IFs have issued such statements by now, although with notable differences in language. While most of them condemned the invasion (see World Triathlon or World Rugby), some expressed concern for the situation hoping for a rapid peaceful resolution (see International Ski Federation or International Table Tennis Federation).
Cancellation and relocation of events from Russia and Belarus
On the following day, February 25, the IOC published a new statement, in which it recommended to international federations to cancel or relocate sport events that were supposed to take place in Russia or Belarus. This triggered all IFs that had events planned in those countries to cancel or relocate these. Events like the International Volleyball Federation Men's World Championship were removed from Russia. Moreover, some IFs that had no events planned yet committed to not including Russia or Belarus as candidates for any future events (see World Skate).
Participation of Russian and Belarussian teams and athletes
On February 28, "to protect the integrity of global sports competitions and for the safety of all the participants", the IOC issued new recommendations, this time concerning the prevention of participation of Russian and Belarussian athletes and officials in international tournaments, and where that is not possible anymore, making clear that they can only participate if no association with their country is being made. At least 39 federations followed this recommendation and issued a ban or a partial ban of Russian and Belarussian athletes, among them the Union Cycliste Internationale, the World Curling Federation, the International Handball Federation, and the International Gymnastics Federation (FIG).
The International Paralympic Committee (IPC) had initially decided to allow Russian and Belarussian Paralympians to participate in the Beijing 2022 Winter Paralympic Games of as neutrals. Threats of boycott from other nations and escalating tension in the athletes' village in Beijing led the IPC to issue a new statement 24 hours after the first one denying entry to the Paralympic Games to Russian and Belarussian Paralympians. Similar pressures were observed in football, as a number of players and Football Associations publicly stated they would refuse to play against Russia in 2022 World Cup playoffs. Subsequently, FIFA and UEFA suspended Russian clubs and national teams from all competitions on February 28. It is also worth noting here that FIFA's and UEFA's statements so far have not mentioned Belarus nor Belarussian athletes.
The International Judo Federation decided to provide Russian athletes with the opportunity to participate in its events only under the IJF flag, logo and anthem. Nevertheless, the Russian Judo Federation announced its withdrawal from all international events due to safety reasons.
Suspension of Russian and Belarussian federations
Some IFs went beyond those recommendations and took additional actions. Five organizations, the International Tennis Federation, World Athletics, World Rugby, the International Biathlon Union and the International Bobsleigh and Skeleton Federation suspended or expressed the intention to suspend Russian and Belarussian membership, without this being recommended by the IOC. Organisations like World Triathlon had similar measures already in place due to the previous doping scandal with Russia. Even the International Paralympic Committee expressed the intention to discuss the suspension of the National Paralympic Committees of Russia and Belarus at their next general assembly.
Suspension of Russian and/or Belarussian leadership representation in federation's government structures
A handful of IFs also suspended Russian individuals that held leadership positions in their governance structures, such as the International Automobile Federation, or the International Canoe Federation, whereas the International Luge Federation suspended all Russian representatives that held functions in the organization's Executive Board, Commissions, or Working Groups. All these decisions went beyond what was recommended by the IOC. Alisher Usmanov, the Russian President of the International Fencing Federation, was added to the UK and US sanctions list and decided to suspend exercise of his duties.
Suspension and/or cancellation of sponsorship contracts
On February 28, UEFA decided to terminate all agreements with the state-owned Russian energy company Gazprom across all competitions, including the UEFA Champions League, UEFA national team competitions and the EURO 2024. This termination came only one year after it had renewed the sponsorship agreement. So far UEFA seems to be the only sport organization that took measures in relation to their sponsorship deals.
Withdrawing sport-related orders of honours
The February 28 recommendations of the IOC also included a decision to "withdraw the Olympic Order from all persons who currently have an important function in the government of the Russian Federation or other government-related high-ranking position". Three Orders were withdrawn by the IOC, from Vladimir Putin, President of the Russian Federation, Dmitry Chernyshenko, Deputy Prime Minister of the Russian Federation, and Dmitry Kozak, Deputy Chief of Staff of the Presidential Executive Office. The International Swimming Federation and World Taekwondo immediately followed this recommendation, while the International Judo Federation and United World Wrestling had already taken these measures before the IOC issued their statement. Also, the IPC withdrew the Paralympic Honour from Vladimir Putin and the Paralympic Order from four other Russian government representatives.
Fundraising/Donating for Ukraine
Finally on March 3, the IOC published a letter from the IOC's president Thomas Bach calling upon the Olympic Movement to engage in humanitarian support for Ukraine through fundraising and donating. At least 15 federations followed this call, or had already set up such measures. The International Luge Federation set up an emergency aid fund for Ukraine and called upon its National Federations to donate. The International Biathlon Union launched a solidarity programme for Ukrainian biathlon, by hosting training camps for Ukrainian athletes and teams. The International Ice Hockey Federation is supporting efforts that were initiated from their national federations. Some of these efforts are dedicated to Ukrainian people in general, while others are focussing on Ukrainian athletes and teams.
A look at the Past
The unprecedented nature of these actions becomes clear when looking at other situations in which international sports issued similar sanctions and measures against national federations for their government's political decisions and actions, or did not take any actions. When the apartheid system started in South Africa in 1948, it took the IOC 16 years to exclude South Africa from the Olympic Games and only in 1970 was the South African National Olympic Committee expelled. Another 18 years later the IOC adopted a declaration against apartheid in sports. During the Balkan war, what then was known as Yugoslavia was banned from all international events following a UN Security Council resolution, and consequently the Yugoslavian football team was prevented from participating in the Euro 1992 European Football Championships , while athletes from Yugoslavia could only compete as "Independent Olympic Participants" at the 1992 Summer Olympic Games and were not allowed to compete at the 1994 Winter Olympic Games. This is the precedent that comes closest to the current situation both in terms of its factual context and of the consequences faced by the athletes and sports organisations of the state concerned. However, unlike with the current actions of Russia, the UN Security Council had then adopted a binding resolution requiring states to bar athletes and clubs from Yugoslavia from international sporting competitions taking place on their territory. At the time, unlike now, the IOC negotiated (successfully) with the UN Security Council to allow the Yugoslav athletes to take part in the 1992 Olympics as neutral athletes.
Sadly, situations of war and conflict are currently happening in many areas of the world, particularly in the Middle East, Asia and Sub-Saharan Africa. The war in Yemen, for example, has been going on for seven years now, causing what has been referred to by the UN as the largest humanitarian crisis ever. To our knowledge, no action has been taken by the IOC or any other sport body in reaction to this war. While one should be cautious to compare situations of war and conflict, as they all are different and come with unique political dynamics and challenges, this brief historical overview and comparison shows that the sport bodies have acted in similar ways in some similar situations (the Yugoslav case), however not in all situations. It also shows that in the past, the IOC's decisions took significantly longer, and were responding to a binding request from the UN. This is not the case in this specific conflict, where the decisions were taken with unprecedented speed and without an express UN resolution on the subject. Moreover, while in previous situations it was mainly national sport's bodies directly impacted by the conflict that took certain measures individually, on this occasion international federations followed the IOC's authoritative guidance and rapidly took decisions and issued sanctions.
What's next?
Some commentators argued that these measures were exclusively taken in response to geopolitical and public pressure and thereby challenge the constant claim that sport is neutral and does not get involved in politics. The IOC and other sport bodies in return explained that these measures were adopted in response to the Russian violation of the Olympic truce, to protect the integrity, fairness and safety of competitions and athletes. According to Thomas Bach, "we (the IOC) will not fall into the trap of the cheap argument that this would be a politicisation of sport".
Whatever the motivation for these actions may be, their long-term effect still remains to be observed. Some of them are currently being challenged before the Court of Arbitration for Sport, which may or may not result in the invalidation of some of these measures. At the same time, new (unprecedented) measures could follow.
["source=asser"]